Blanc de Blancs bring drama to the table like no other style of sparkling wine.
Blanc de Blancs is one of the first wine terms one learns while wandering through the foothills of wine lexicography. 
Why is it that wine terms always sound more refined in French? While it is debatable whether we will ever see 'White from White' written on a wine label, it is worth remembering that Blanc de Blancs while usually made from Chardonnay in Champagne can be made from other white grapes, too, like Arbane, Petit Meslier, Pinot Blanc and Pinot Gris. 
In the UK, we follow the French, using Blanc de Blancs on our labels, and we generally stick to Chardonnay, too. However, I like to take the expression at face value, as you will see from my inclusion of Danebury's exemplary white grape-based sparkler opposite. 
But what makes wines made from exclusively white ingredients so special, striking, sought after or worthy of consideration? Tyson Stelzer's seminal Champagne Bible rates the following Houses as making Blanc de Blancs with eye-watering ratings of 96/100 and above – Diebolt-Vallois, Pierre Péters, Billecart-Salmon, Philiponnat and Pierre Gimonnet. Every one of these wines draws fruit from the Côte des Blancs, and they are all made from 100% Chardonnay. 
So, should we concentrate on making purely Chardonnay-based wines from a specific sub-region? All of my wine recommendations this month come from Hampshire – is this relevant? 
The aforementioned Danebury beauty has not a drop of Chardy in its framework, and I have indeed tasted a couple of sensational Blanc de Blancs from a handful of other counties, so this must be a red herring in Great Britain. 
I think it is the shape of these wines that we are in love with, and this shape defines the terms Blanc de Blancs more than a recipe or the origins of the grapes. I crave linear, crystalline rigidity in my favourite Blanc de Blancs – wines with energy, drive and a pristine sense of crispness that red grape-based wines can never fully mimic. 
Elite Blanc de Blancs are always sleek in their youth, with pronounced acidity that softens as they age, and while they can put on weight, they never fatten up or round out like a traditional tri-varietal blend. Essentially, Blanc de Blancs bring drama to the table like no other style of sparkling wine, and we have plenty to enjoy within our shores. I think our freedom to express ourselves using multiple white varieties and a range of soil types and microclimates might give us the edge in years to come.

2014 Hattingley Valley, Blanc de Blancs
Approx. £41.50
www.greatwine.co.uk
www.lokiwine.co.uk
www.thenakedgrapewine.com
www.caviste.co.uk
www.hattingleyvalley.com
Perhaps it is inevitable that the third spot on this page is reserved for Hattingley Valley.
Once again, a small amount of the wine was fermented in old oak, and with five years on lees, this is a sensational treat. With 3 g/L dosage, it is racy and firm when you eventually reach the finish, but there is so much theatre to enjoy on the nose and palate it is incredible.
This 2014 vintage is the current release, and there is no substitute for adding bottle age to lees ageing. There must be a mathematical equation where the answer is eight because I often find that Hattingley Valley wines move to a completely different level of sophistication at this age.
And forgive me for repeating myself, but this wine only costs forty quid, which ought to make it a go-to sparkler in every serious Blanc de Blanc collection in the land.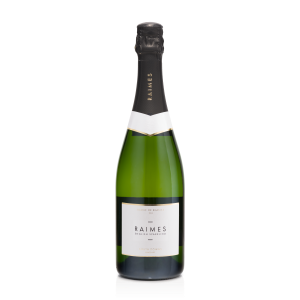 2016 Raimes, Blanc de Blancs

Approx. £37.00
www.thewinesociety.com
www.thenakedgrapewine.com
www.novelwines.co.uk
www.grapebritannia.co.uk
www.tivoliwines.co.uk
www.raimes.co.uk
Raimes is made from grapes sourced from the chalk hills of the South Downs, and it is partially barrel-fermented with an extended 42 months on lees.
Emma Rice at Hattingley Valley (q.v.) oversaw its production, and she has an understanding of this style of wine that few can match. This is, without doubt, one of the freshest and most vibrant Chardonnay-based wines on the shelves right now, and with six years under its belt, it is starting to gather its skirts and hit top form.
There is no doubt that a touch of old oak and decent lees ageing are the tactics needed to build texture and grandeur in serious Blancs de Blancs, and when these tactics are deployed using sensational fruit, you cannot fail to make a wonderous wine.
It is worth underlining the value afforded by all three of these wines. Champagne cannot come close to this degree of sophistication in this price bracket. I urge everyone who reads this piece to track down this wine – it is a sublime example of a top-flight English Blanc de Blancs.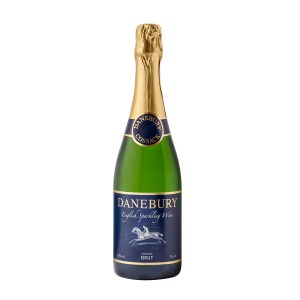 2018 Danebury Vineyards, Cossack Brut Vintage

Approx. £30.00
www.grapebritannia.co.uk
www.danebury.com
www.wineutopia.co.uk
www.caviste.co.uk
www.thegeneralwine.co.uk
Cossack has always been an outsider – not the champion racehorse, trained at Danebury when it was a racing yard, after which this sparkling wine is named, but the wine itself. 
Made from 95% Auxerrois Blanc, a cross between Gouais Blanc and Pinot Noir, a close cousin of Chardonnay, and 5% Rulander, or Pinot Gris, Cossack tastes like no other wine in the UK.
Grown on chalk slopes near Stockbridge, this soothing white grape cocktail is kept straight-jacketed by a prim 6 g/L dosage.
I have always liked Cossack, and I admire its determination and individuality. It is sufficiently enticing on the front of the palate to draw you in while the finish snaps back and makes our taste buds stand to attention. It's a thoroughbred if ever there was one.
This story was taken from the latest issue of Vineyard. For more up-to-date and in-depth reports for winemakers and growers in Great Britain, read our latest issue here and subscribe here.