Our business is full of inspirational people, says Matthew Jukes.
It's always nice to hear from readers and moments after my column was published last month, my Twitter feed sputtered into life and then within the hour an email landed in my inbox. 
It turns out that there is an English wine with 'White from White' written proudly on its label and so the premise of my July column was somewhat flawed. I argued that French wine terminology always sounds better than the English translation, but the author of said email, Will Boscawen, felt strongly that we should only be using English terminology on our English wines. 
We set up a call and I must admit, he is not wrong. Will has trademarked the terms 'White from White' and 'White from Black', which I must say is incredibly prescient. He is clearly a passionate chap and he has a great sense of humour, too. 
While mulling over what his next move might be with these two precious terms in his pocket, he noted, "Obviously, I could keep it for our wines only, but I'm not sure I want to be in a 'category of one'. And I'm half minded to say, in light of the new 'Sussex PDO' nonsense, that we should let this term be used by any English wine maker outside of the Sussex PDO!"
I enjoyed a fabulous conversation with Will and we need many more characters in our business with his passion and foresight and also his healthy desire to challenge convention. I could not fault anything he said, in fact, I asked him to send me his fabled 'White from White' wine without delay and it, accordingly, informs the theme of this month's column – stick to your guns! 
Our business is full of inspirational people and none more so than Mr Boscawen. This month I celebrate a couple of other wineries who have done nothing other than sticking to their own guns with remarkable results.
2019 Mereworth, White from White
£36.50 www.mereworth.co.uk
Here it is, the wine that might turn English vinous nomenclature on its head and, by golly, it is a beauty. 
Will Boscawen's sparkling Chardonnay is resplendent in its chic livery, and the flavour lives up to its chest-thumping message. This is a luminous, luxurious and lively wine with a faint orchard blossom nose, a buoyant, silky mid-palate and a succulent, chalky finish that teases the taste buds sending you back for more. I detect quiet patriotism and a confident sense of place in every molecule, and, in time, this wine might be remembered as a wine that stuck to its guns and was also the first to go over the top.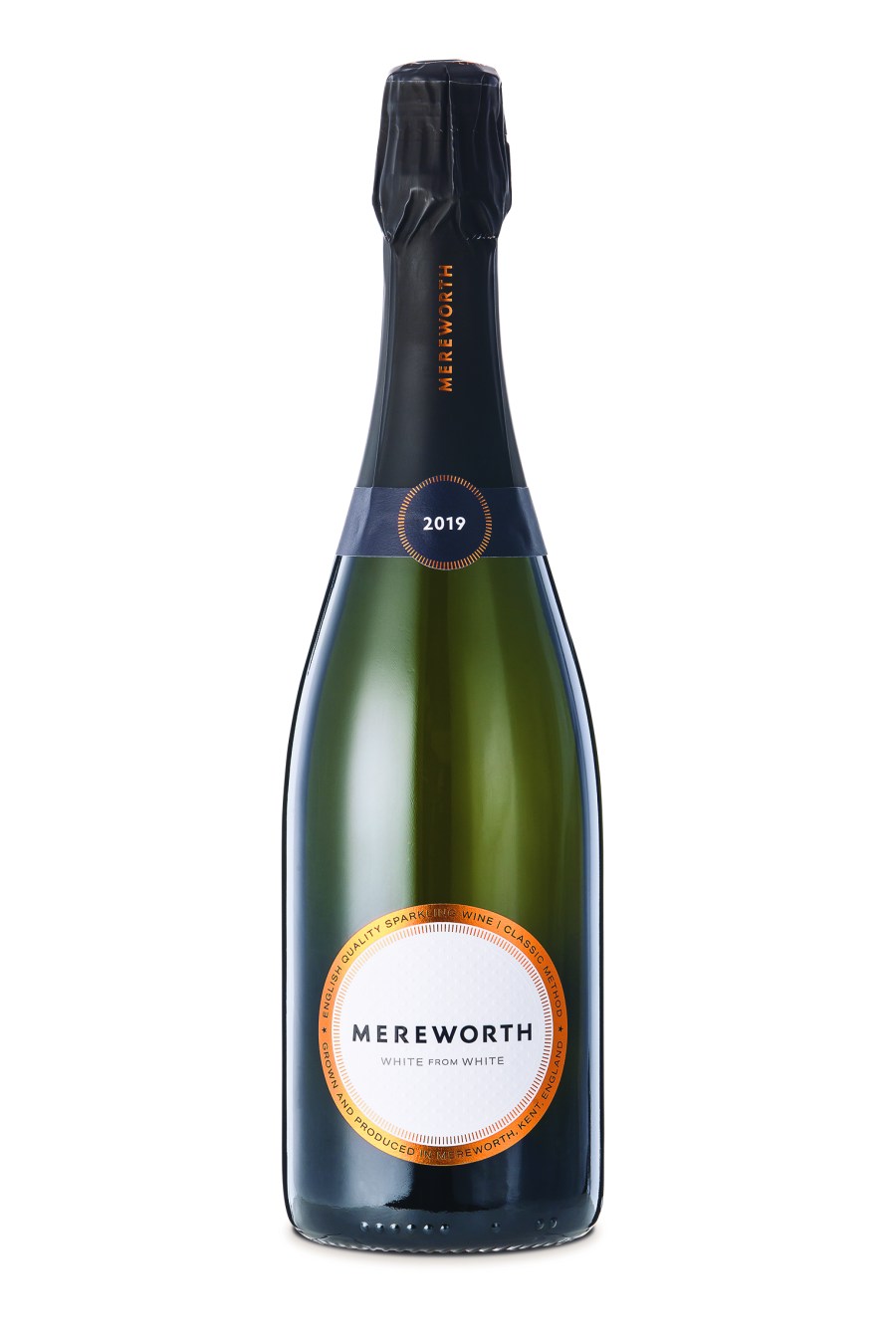 2021 New Hall Wine Estate, Barons Lane White, Crouch Valley, England
£12.50
www.newhallwines.com
There is no doubting the tenacity and longevity of Bill and Sheila Greenwood's tenure at New Hall. Founded in 1969, this was one of the very first serious English wine labels, and in 2021 it received a crisp, new makeover that I find very pleasing to the eye.  
I tasted the entire portfolio of new vintage still wines, and it is thrilling to report that Signature, Single Estate Bacchus, Pinot Noir Rosé and also the Barons Lane Red are all wines that could have made the headline spot here. 
As it turned out, my chosen bottle is this bargain-priced, citrusy and pin-sharp Barons Lane White. Chapel Down's Flint Dry used to own the 'best value white in the country' tagline, but not so this year with this new volley of beautifully expressive wines from New Hall.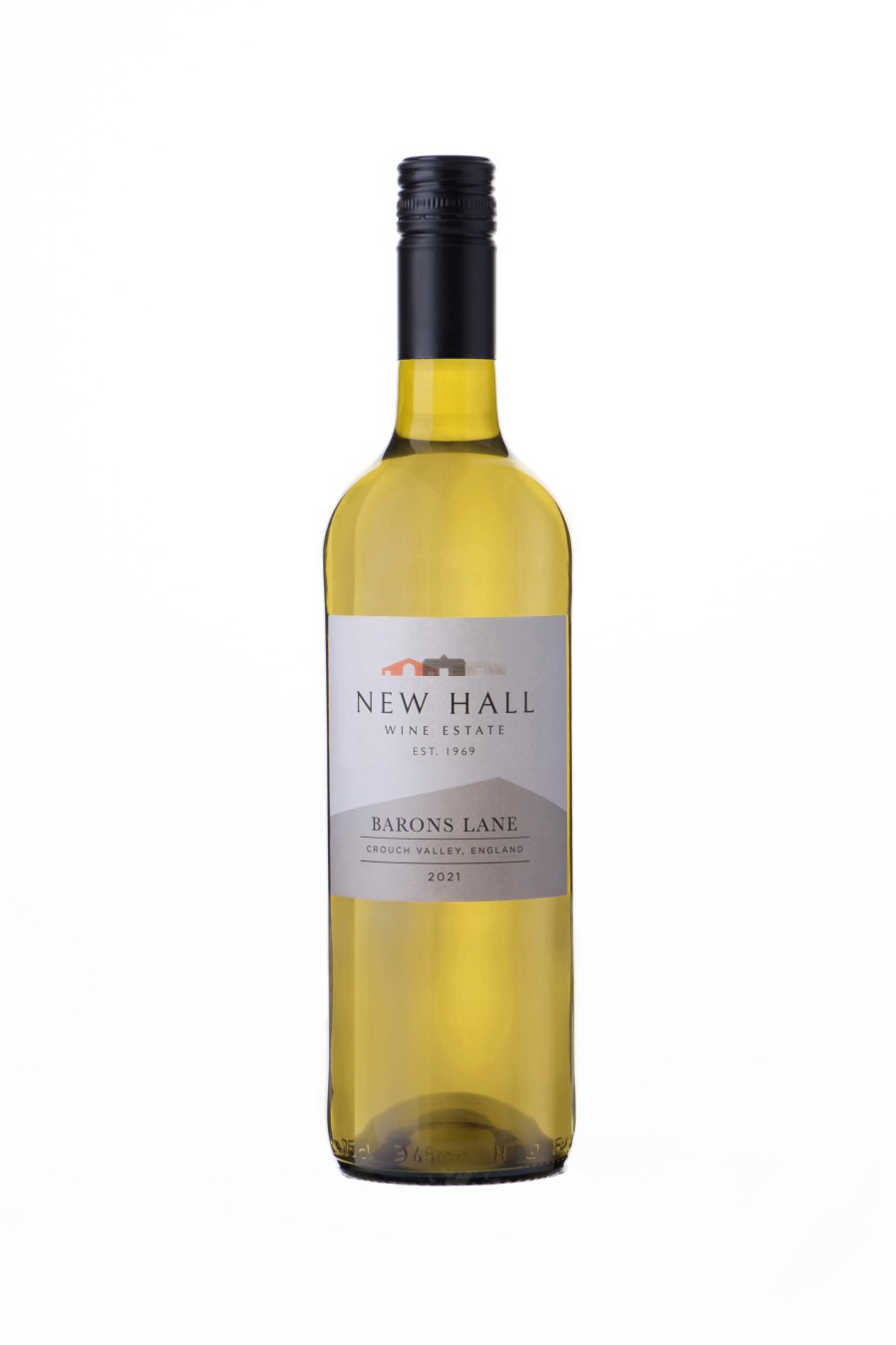 2021 Oastbrook, Pinot Blanc
£21.00
www.oastbrook.com
www.theeglishwinecollection.co.uk
I am unerringly drawn to and inevitably fascinated by the wines from Oastbrook. Winemaker America Brewer has stuck to her guns from day one, and you can taste the effort and determination in every wine she makes. 
My bottle of 2021 PB was number 102/600, and so there is a 'rare edition' feeling about these wines with their smart new labels and lovingly handwritten 'number plates'. 
This Pinot Blanc is nothing short of spellbinding, with smooth, luxurious and layered fruit notes. It is superbly weighted, long and honed, and while it is impactful and breathtakingly impressive, it cleverly stops short of being as pulpy and viscous as Alsatian versions of this grape. 
In addition, 2021 Oastbrook Pinot Meunier is another astoundingly astute wine. With a textbook Meunier perfume and a lip-smacking, pliable mid-palate, this is another head-turner from Oastbrook and, because I know you love the detail, it was number 43/500.

This story was taken from the latest issue of Vineyard. For more up-to-date and in-depth reports for winemakers and growers in Great Britain, read our latest issue here and subscribe here.