Vineyards of Hampshire (VoH) Fizz Fest is well and truly back!  Join Hampshire's premier vineyards on a summer's day beside The River Test, surrounded by vines. The eighth year of the event is hosted by Black Chalk Vineyard and opened by TV wine expert, Helen McGinn, on the afternoon of Sunday 24 July 2022. 
Fizz Fest is the VoH flagship event and one not to be missed, with this commercially successful group of vineyards showing over twenty different sparkling and still wines to taste.  With glass of fizz in hand and something tasty to eat, attendees can learn more about, taste and purchase the incredible variety of Hampshire sparkling and still wine.
The VoH range from small family owned to large vineyards with exceptional wine tourism venues, and in 2022 welcome newest member, Louis Pommery England.  All share one aim: to promote the quality of their Hampshire wines.
Helen McGinn, TV wine expert, best-selling author and Hampshire resident, comments, "I am both thrilled and honoured to be officially opening this year's Vineyards of Hampshire Fizz Fest, now in its eighth year!  I can't wait to raise a glass with visitors and producers to celebrate the fantastic wines we have on our doorstep."
Andres Seden, Sales Director at hosts Black Chalk Vineyard, adds, "We've all missed Fizz Fest and it's so good to be back for 2022!  We're looking forward to welcoming wine lovers from near and far to meet our vineyard teams and taste our beautiful wines in the stunning Hampshire countryside setting at Black Chalk.  And this year, we'll be introducing our newest member, Louis Pommery England, to our beautiful county's favourite wine and food festival."
Ticket bookings are open now, for Fizz Fest entry as well as for exclusive Masterclasses in the Wine Workshop Barn – such as 'Enjoy Discovering Wine' and 'Tipple Talk' – and pre-bookable Vineyard and Winery Mini Tours.
Held in the delightful vineyard circle event field at Black Chalk, located behind the state-of-the-art winery, the VoH tasting Marquee – including the Fizz Shop – can be found at the heart of Fizz Fest.  The Fizz Bar is run by The Cabinet Rooms cocktail bar of Winchester.  Hampshire Street Food is served from the cream of local Hampshire food producers.  Attendees are invited to find a hay bale seat or roll out a picnic blanket and soak up the atmosphere to the tune of the live band.
Vineyards of Hampshire comprises of Black Chalk, Cottonworth, Danebury Vineyards, Exton Park, The Grange, Hambledon, Hattingley, Raimes, Louis Pommery England.
Vineyards of Hampshire Fizz Fest is intended as an 18+ event and therefore there is no children's entertainment, nor are there children's tickets available to purchase.  We recognise it is not possible to leave children at home and therefore ask that if you do need to bring any under 18's they must be accompanied by an adult at all times.  The tasting tent is strictly for adults only.
BOOKING:
Tickets: £25 p/p General Admission to VoH Fizz Fest including wine tastings
Masterclasses: from £20.00 p/p per event
Vineyard tours £10
LOCATION: Black Chalk, Fullerton Rd, Andover SP11 7JX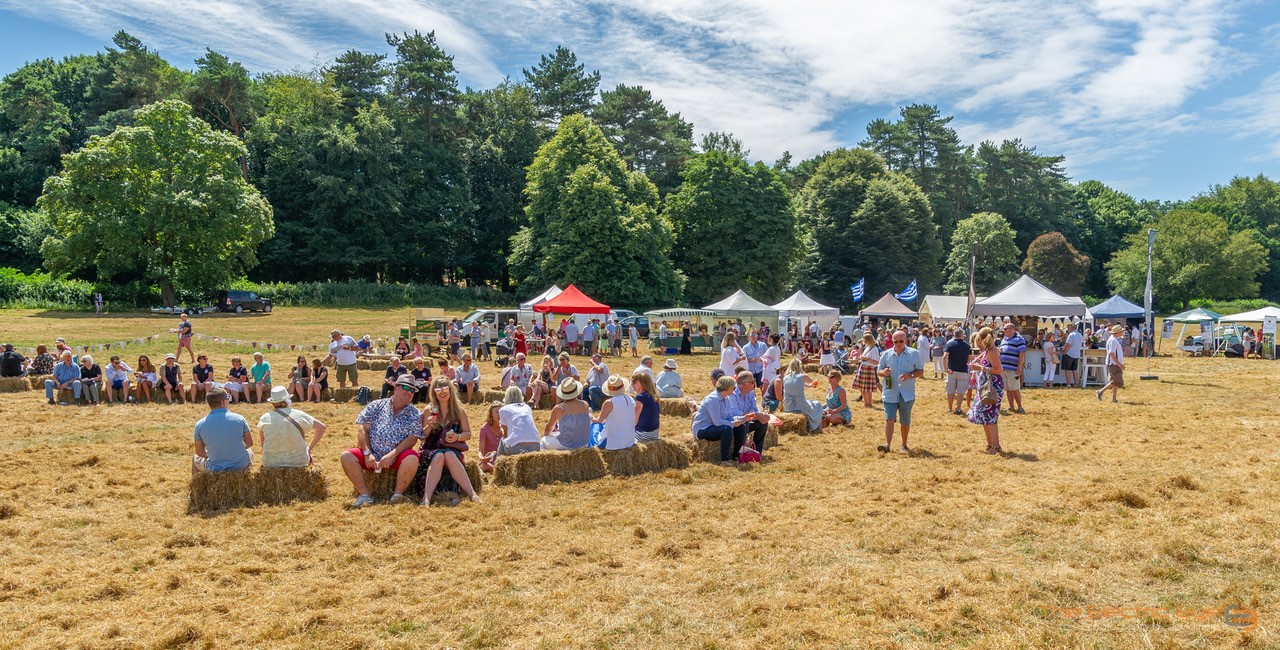 This story was taken from the latest issue of Vineyard. For more up-to-date and in-depth reports for winemakers and growers in Great Britain, read our latest issue here and subscribe here.