"What's in a name? That which we call a rose by any other name would smell just as sweet." Shakespeare used this line in Romeo and Juliet to suggest that the naming of things is irrelevant. But is it? 
I have selected three wines this week that use carefully chosen words to convey a deep sense of understanding about the wine in the bottle. Each winery uses different words as prompts to deliver information and instruction. 
I find it both fascinating and extremely astute that the subliminal use of words brings confidence and legitimacy to purchasing a bottle of wine. The trick is to use words that make sense and are not boastful or overreaching but also convey a degree of excitement and desirability. This is a considerable challenge. My chosen trio imparts so much more than just a name with their deft use of words and spot-on imagery.
2018 Simpsons Wine Estate,
Flint Fields Blanc de Noirs Brut
£42.00 www.thefinestbubble.com
£41.99 www.tivoliwines.co.uk
I usually pride myself on writing up new releases, better still, previews, but this wine is all but sold out. Ruth Simpson proudly informed me that 2018 Flint Fields won the 2022 Champagne and Sparkling Wine World Championships – Best in Class English Blanc de Noirs and Overall Best English Sparkling Wine.
It is safe to say that this is a spectacular drop, of that there is no doubt, combining the remarkable depth of fruit found in the 2018 vintage with Pinot Clone 115 bringing untold luxury to the fore. But you already know that every wine on this page is a superstar, and this one won its position in this article because of the sensational name Flint Fields. 
These two words are factual, dramatic, textural, commanding and evocative. They sum up not only a place but a flavour and an attitude, and this wine lives up to all of these stunning images.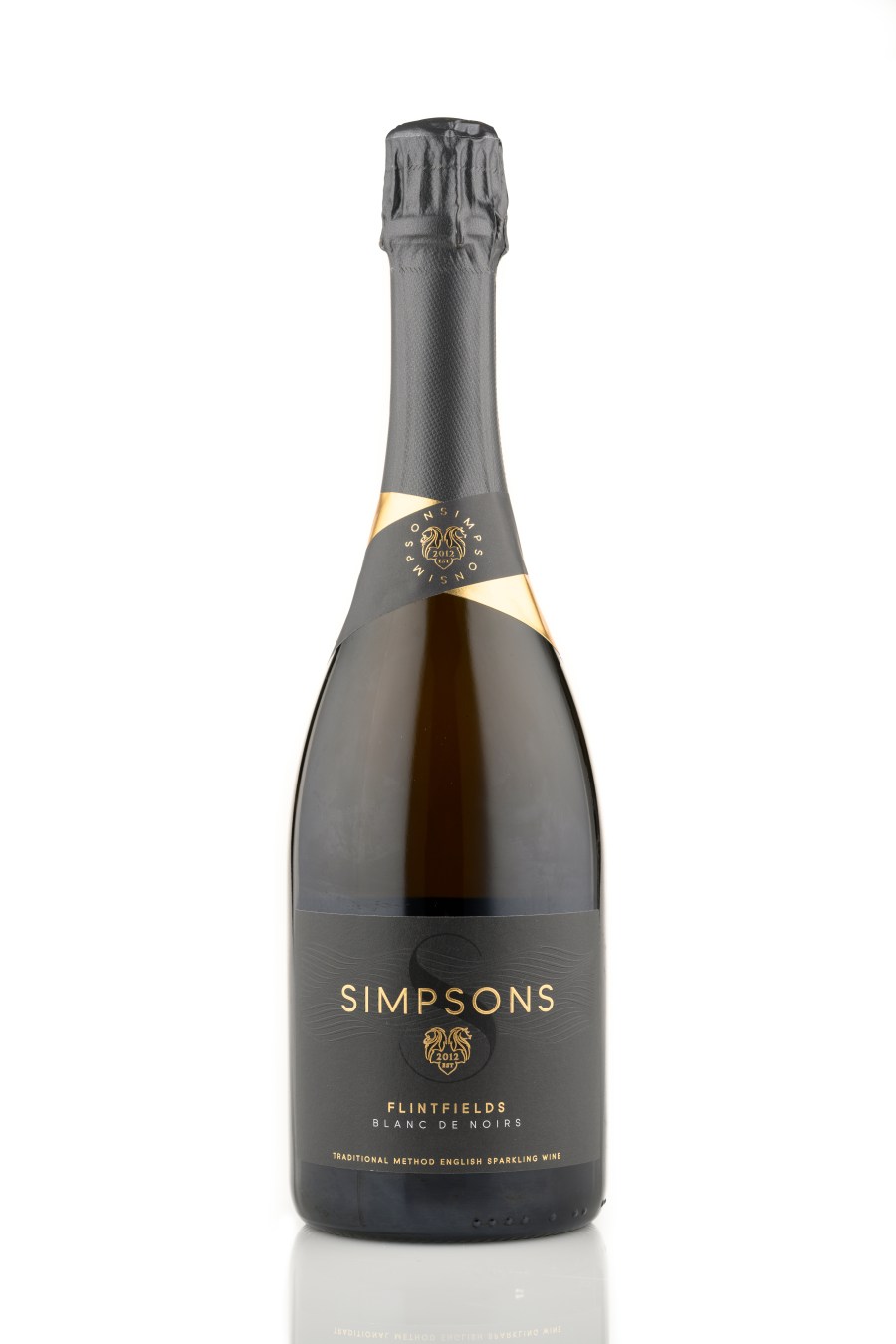 NV Bride Valley, Dorset Crémant 
£29.75, reduced to £28.26 each by the case or six bottles
www.bridevalleyvineyard.com 
There are no rules when naming a wine brand, but it certainly helps when you live in a place with an idyllic name. Litton Cheney Vineyard might have been a quaint moniker, but Bride Valley Vineyard is downright perfect. 
As the Dorset AONB website reports, 'The sweeping broad profile of the Bride Valley marks a transition from the intimate pastures of the West Dorset landscape to the broader chalk and coastal landscapes to the east.' Now that description even sounds tasty! Dorset Crémant then doubles down and conveys even more of a picturesque and yet languid image of an unrushed, sparkling, soothing brew, and it is! 
This wine is one of the country's most carefully judged and enchanting sparkling wines. In addition, I tasted the very first sample of 2020 Bride Valley Chardonnay (£20.50) the other day, and it is a triumph. If you were in any doubt about the paradise that is Bride Valley, then this crystalline beauty will enchant your palate like no other.
2022 Stopham, Pinot Blanc
£15.00  www.stophamvineyard.co.uk 
While Stopham is a hamlet near Pulborough in West Sussex, and its place name makes perfect sense on its label, the sages at this superb winery have decided to write a motto or a mission statement on the label to accompany their locational name. 'Passion, precision, craft, sustainability' are the four words encircling the Stopham brand. 
What would you come up with if you were challenged to think of four words that sum up your winery mantra? I believe Stopham has nailed it, signalling emotion, accuracy, skill and responsibility. 
I tasted this bottle only five days after it was bottled on 12 January this year, and it blew me away. I have been a fan of this wine since I wrote up the 2014 vintage, and it has always managed to bring a magical quality and silky texture to the Pinot Blanc grape. 
There is an intensity of flavour here coupled with a lightness of touch. Usually, Pinot Blanc enjoys putting on weight while the sun shines, and they can often become too chubby for my tastes, but there is a degree of dynamism here that is electrifying. It is sure to blossom even more throughout the next couple of years, too, so be sure to secure your stock.