The expression 'under the radar' conjures up rather exciting images in my mind. Undercover, covert, stealthy, clandestine or indeed enigmatic, if you are a winery or a wine merchant who operates under the radar then you could be knowingly employing some very enviable marketing characteristics to spread the word about your products. If, on the other hand, you are so far under the radar that no one has heard of you, or your offering, then you might as well pack up and go home. 
We all know that the big brands often have the largest budgets, and this means that they usually make the most noise. We are fortunate in this country that the larger brands actually make great wine, unlike our cousins over La Manche in Champagne, where big often means ugly. You cannot convince the public that you are a truly small, boutique, hands on winery if you are not and you cannot afford to fly under the radar if you have a large production, given that you have to sell it at some stage.
Those wineries whose dimensions and intensions are carefully poised can, if they choose to, avoid spending money on expensive advertising campaigns and headline grabbing stunts in order to quietly go about the business of selling their wines face to face with their trade customers and consumers. Assuming that they like your wine, eternal brand loyalty is yours. You cannot ask for more than this level of devotion.   
If you think of it, under the radar wines are always recommended to you by people whose palates you admire. It follows that if someone knows your tastes well then they will match a wine perfectly to your personality and, before you know it, you are hooked into the brand, too. 
Under the radar is cool. It is what turns indie wine merchants on. It is like new music, discreet fashion labels, tiny restaurants with long waiting lists, limited edition watches, motorbikes or cars.  Under the radar is a club, which you may or may not know about. I have selected three under the radar wines, so that you can, for this month at least, join this underground, achingly cool, wine set. Now all you have to do is spread the word about these wines to like-minded under the radar wine lovers.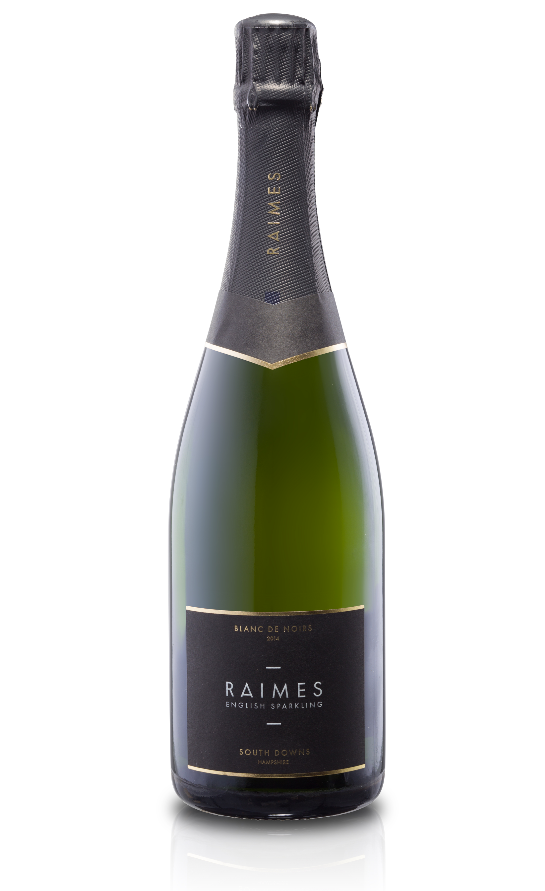 It is hard to put my finger on a single reason as to why I like the Raimes' wines so much. Obviously the flavour is delicious. I don't need to labour this point – it is a given. I only write up wines which I adore. 
Raimes uses the expertise at Hattingley Valley (Emma Rice) to undertake the winemaking aspects of their production and there are no safer hands in the business, so this is a huge positive. Maybe it is the bottle design which has augmented my vinous experience – it looks like it is made of carbon fibre, the sort found on a Formula 1 car or the pistol grip on James Bond's revolver.  
More likely it is the combination of all of these constituent elements starting with the grapes farmed on Robert and Augusta Raimes' farm.  If you have perfect fruit in the first place and then you manage to get it on the shelf looking and tasting as good as this wine does, then you have done your best and I cannot ask for more. This wine might struggle to remain under the radar for much longer.
Only 3,700 bottles were produced of this 60% Pinot noir, 30% Chardonnay, 10% Pinot meunier blend. There is nothing particularly unusual about its production, but it does spend over three years on its lees, which is part of the reason why I like it so much. But there is more.  
It is a true under the radar wine on account of its unfamiliar name, stunning, luxurious label design, air of mystery and devastatingly attractive flavour. Take all of these elements together and this is a fabulously dramatic wine. 
The acid, which is like a titanium thread running down the length of the spine of this wine is electrifying. Had Hoffmann & Rathbone not seen such a long time on its lees there is every chance that this acid backbone would be too punitive and masochistic and, while it is spankingly dry, this rigidity allows it to hang the most wondrous fruit off this frame.  
Only true connoisseurs need apply because this is not a wine for beginners. I think there are 3,700 sparkling wine experts out there, so that's one bottle each. If you want a case, you had better get on the phone immediately.
I think that I like the Ortega grape more than I like Bacchus. Ortega is silky, seductive, sensual and it caresses the palate, whether it is dry, off-dry or, like this wine, sweet. Bacchus can be pretty, but I venture it is less talented overall.  
The Philosopher is the quintessential under the radar wine. Made from elite quality grapes in tiny quantities, you have to be in the know to be in with a shout of securing any stock. This is a magical wine with heavenly weightlessness coupled with quince and wildflower touches and the finish is minutes long, too.  
It is made using a cryo-method of chilling the grapes down to -8°C.  As Westwell managing director Adrian Pike explains it is 'like trying to squeeze the juice from marbles' when pressing the grapes. It is commonplace to achieve around 60% extraction for a still wine from ripe grapes, but this frozen sweetie only manages around 15% of juice, and that is why it tastes so alluring. 
After six months' fermentation in old Burgundian barrels, the ferment is stopped when the alcohol level reaches around 8.5% (about 150g/l residual sugar) and then further barrel and lees ageing continues. The results are nothing short of magical.