I do not doubt that, with all the best intentions in the world, the WineGB mob opened the doors to this year's annual tasting, expecting it to be an unqualified success. Judging by the grumblings in the room, from wineries and guests alike, and the following rumblings on social media, it did not have the sheen of success that one might have hoped for. 
The same old hiccups present themselves every year. My biggest gripe is well-known to all in our industry. Attendees must be given tasting booklets to write notes, with accurate information on every wine present. We do not need pretty pictures or technical information – we can all look this up later if desired. But we need to be able to write fast notes if we stand a chance in hell of making it around the tables. 
The very least a winery can hope for is enough time for tasters to make it around the room to their wines. This year, I failed to visit five tables – this annoys me because I will have left good wines behind, and it annoys those who spent good money endeavouring to showcase their wines to the largest group of tasters possible because they missed out on my visit and, no doubt, others, too. Tapping notes into your phone, no matter how snazzy the app, is absolutely insane, not least because it takes an age to find the correct wine, let alone input your thoughts one letter at a time.  
I know it was a sweltering day, and there was nothing anyone could have done about that, but the venue, while extremely beautiful and close to my house (thank you), was far too small to accommodate the number of winery stands, plus the number of keen tasters. In the end, it was a hot and sweaty bunfight. 
The focus table was a joke – it looked like a free-for-all at the local rugby club, and the room layout was, as always, nonsensical. Why on earth can't the room be laid out in alphabetical order?  
So, all in all, it was pretty disappointing in several crucial areas. But I am not there for the ambience, and I hate talking while I taste. I attend tastings for the wines, and I was spoilt for choice. English and Welsh wines have never tasted this delicious in such large numbers. Like last year, I scoured the room searching for a theme and came up with the same one I did 12 months ago – Pinot Meunier. This grape is an absolute superstar, and it could quickly become a specialist subject for us in the UK, given the variety and sheer class of the wines I tasted. Here are three of the best.
2019 Harrow & Hope, Blanc de Noirs Pinot Meunier
£38.00
The H&H squad are jumping with joy over this newly released wine. It has been a decade since they launched a new label, and with only 20% of PM planted in the vineyard, it simply hasn't been possible to spare the stock before to make a standalone wine. 
However, in 2019, the opportunity arose, and Henry Laithwaite grabbed it with both hands. Henry thinks our climate is perfect for this grape because he can pick it later without it dropping too much acidity. The resulting wine is uncommonly luxurious while retaining pristine freshness, and while a small amount (15%) was fermented in a 500L puncheon to add some spice and depth, the rest was left in steel to keep the flavour upright and urgent. 
After 34 months on its lees, it was bottled, and I am beyond thrilled to announce that this is one of the most impressive, forward-drinking PMs I have ever tasted.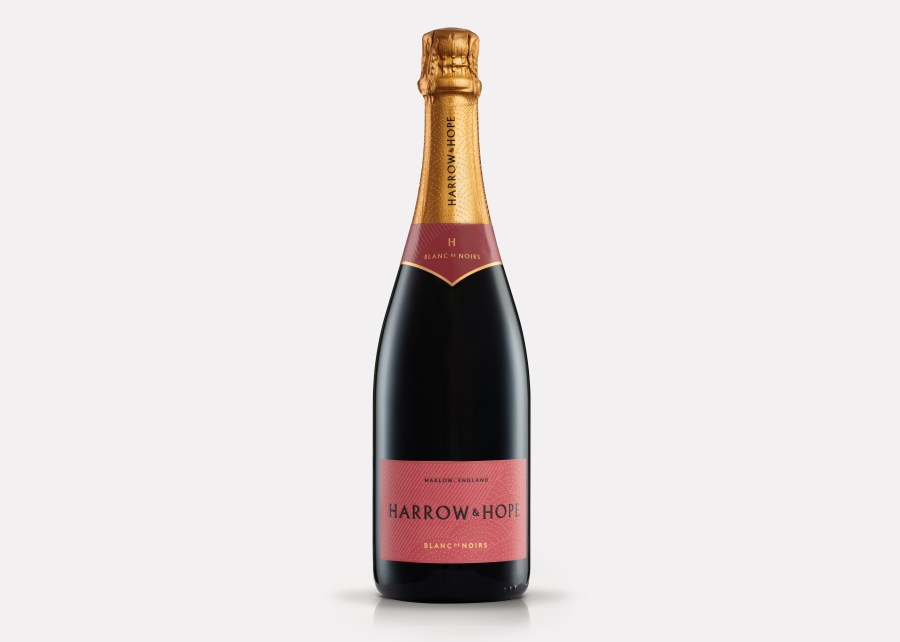 2018 Gusbourne, Blanc de Meuniers, Down Field Vineyard
£89.00
Gusbourne Cellar Door and Email Subscribers
Down Field Vineyard sits on a south-facing ancient escarpment near Goodwood in East Sussex, and those in the know at Gusbourne secretly think it is the jewel in their crown. 
Here, an exceptional sparkling wine has been brought to life, and after 47 months of lees ageing, those closest to Gusbourne, in a geographical and spiritual sense, will be best placed to purchase a bottle. This is the grandest and most layered Pinot Meunier I have tasted. 
It is kaleidoscopically perfumed and flavoured, and, as you might expect from the regal 2018 vintage, its texture, volume of fruit, and sophistication are all sensational. I am embarrassed to share some of the descriptors I noted while I was in raptures tasting this wine. Suffice to say, it is the gift that keeps giving, so I hope you can taste it without delay. 

2022 Oastbrook, Pinot Meunier 
£21.50
www.oastbrook.com 
I was willing a top-flight still Pinot Meunier to come along before I finished for the day, and with only a handful of tables to go, I was poured a glass of Oastbrook, blind, by winemaker America Brewer. She had no idea I was on the hunt for a Meunier, so when I beamed my highest wattage smile possible, she looked pleased and a little nervous! What a wine. 
Only 500 individually numbered bottles were made, and I hope a couple are left by the time this article is published because this is a sublime wine. 
With no oak, no malolactic, and a lovely lick of 9 g/L residual sugar, this is one of the year's most dramatically balanced and lasciviously expressive white wines. Who would have thought a still white Pinot Meunier could taste so layered and beautiful? America – that's who.