It's summer party time, and those English and Welsh wineries with keenly priced, refreshing styles of wine should be banging a booming drum. 
I know that the sparkling specialists are trying to drum up (intentional pun) party business all year round, given this is a celebratory style of wine, but still wine specialists need to pounce when the seasons demand. 
It has been glorious weather since mid-May, and I put my garden parasol out and wire-brushed the Weber weeks ago, so party summer season seemingly started a month early this year. 
Party wines, by definition, need to be crowd-pleasers, so esoterica can be left in the cellar for more suitable occasions when your wine nerd pals pay a visit. Party wines, too, must be incredible value for money. This goes without question, and as most of the wines made in our country cost well over £20, this counts out vast swathes of our home-grown produce. Party wines must also cover the bases when it comes to food pairing. They need not be specialists in any one style of cuisine, but glib globetrotters, dousing spicy marinades, cradling elegant crustacea and seafood, spearing innocent canapés with their keen-edged acidity and able to be drunk solo, too. 
We have a decent selection of wines that fit these criteria, but not as many as I would like. I suspect I am not alone in thinking that dry, tasty, food-friendly, great value, welcoming wines ought to be the largest category of all, but it isn't in the UK, and so we must celebrate those wines that are prescient enough to embrace these tenets while encouraging others to join the throng. Your customers are waiting.
I first discovered Pebblebed when I travelled to Darts Farm to host an event. Before kicking off, I charged through a couple of their terrific Sandford ciders but did not manage to taste the wine range, so I called them in for inspection. 
There is no doubt in my mind that 2018 Pebblebed White is the ace in the pack. Made from Madeleine Angevine, Seyval Blanc and Phoenix and weighing in at a slender 11% alc., this is a bright, zesty fellow with admirable bounce on the palate, but that is not all. 
Alongside the flirty, hedgerow nose and icicle-shaped palate, the finish is remarkable. All three grapes join forces, each bringing its unique set of skills, and they drive the high tensile acid as hard and far as they can, resulting in a crackle of mouth-watering acidity and freshness (it gets its name for a reason) that last for minutes. 
While there are plenty of white wines that I could easily drink a glass of at a summer party when the mercury rises, I would like one that I can drink a bottle of – and Pebblebed is just the ticket.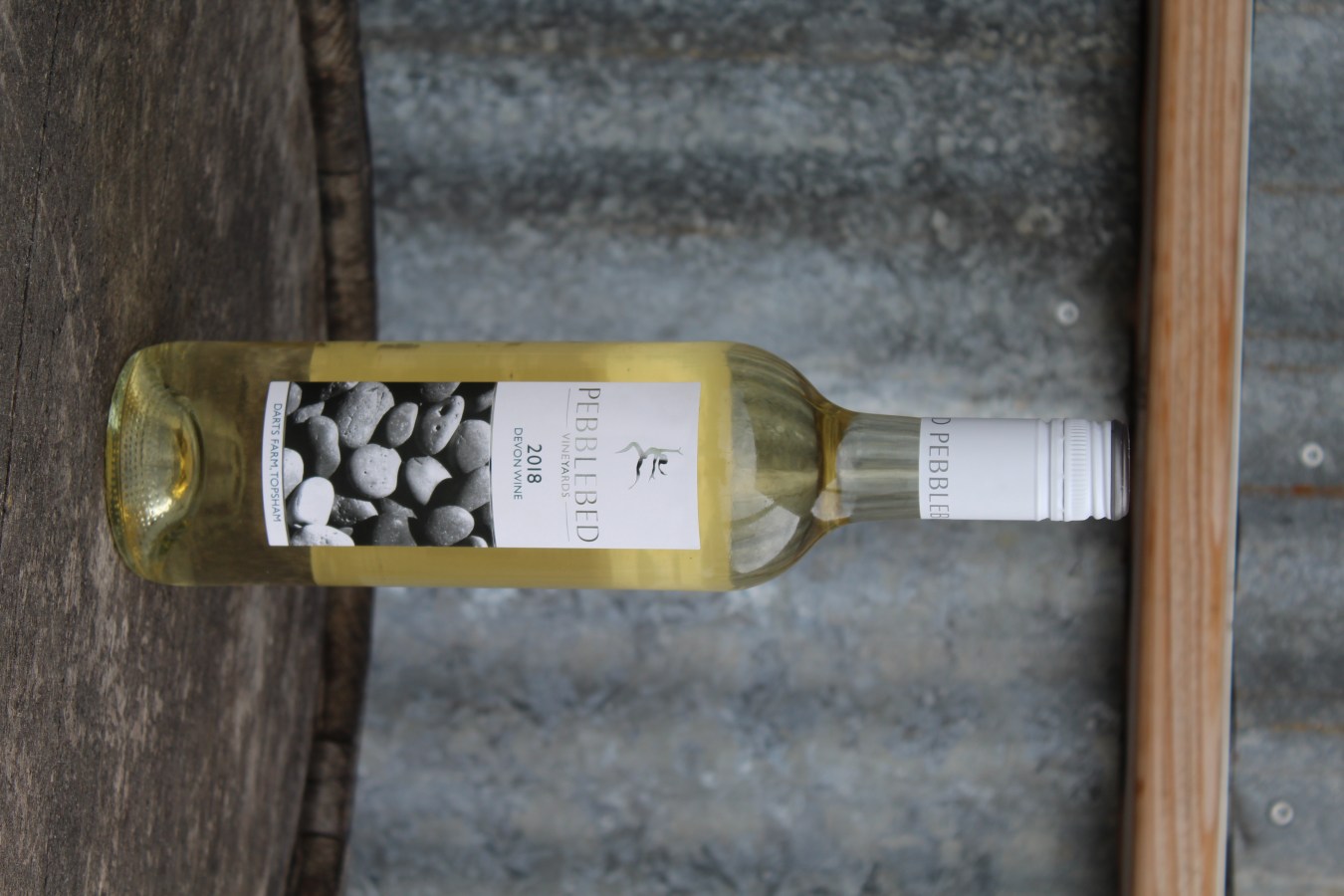 It's the summer, so rather than finding a 'chillable red' to fill this spot, I went for another terrific rosé, and this time it sticks to the Pinot family for its ingredients, with 75% Noir and 25% Meunier on board. 
Unlike the Ha'penny rosé, Sharpham keeps its recipe as simple and direct as possible – Pinots, steel, bottle. This allows the calibre of the fruit to shine through, and it does this with drive and persistence. 
The nose is rhubarb, cranberry and red cherry-tinged, setting you up for a taut style of wine. This is indeed the case, and yet there are moments of tenderness on the mid-palate, bringing a hint more depth and fruit succulence before it lines up again. The cleansing finish gently scours your taste buds, leaving you feeling invigorated. 
This is a foody wine with enough intent and length to tackle virtually any summer menu you care to dream up. Iced down, it performs like a super-sophisticated white, at normal rosé temperature, it plays a straight ball, and with a little augmentation of temperature (only 15 minutes out of the fridge), it shape-shifts into light red behaviour. This is an epic party wine and one that will amaze all-comers with its repertoire.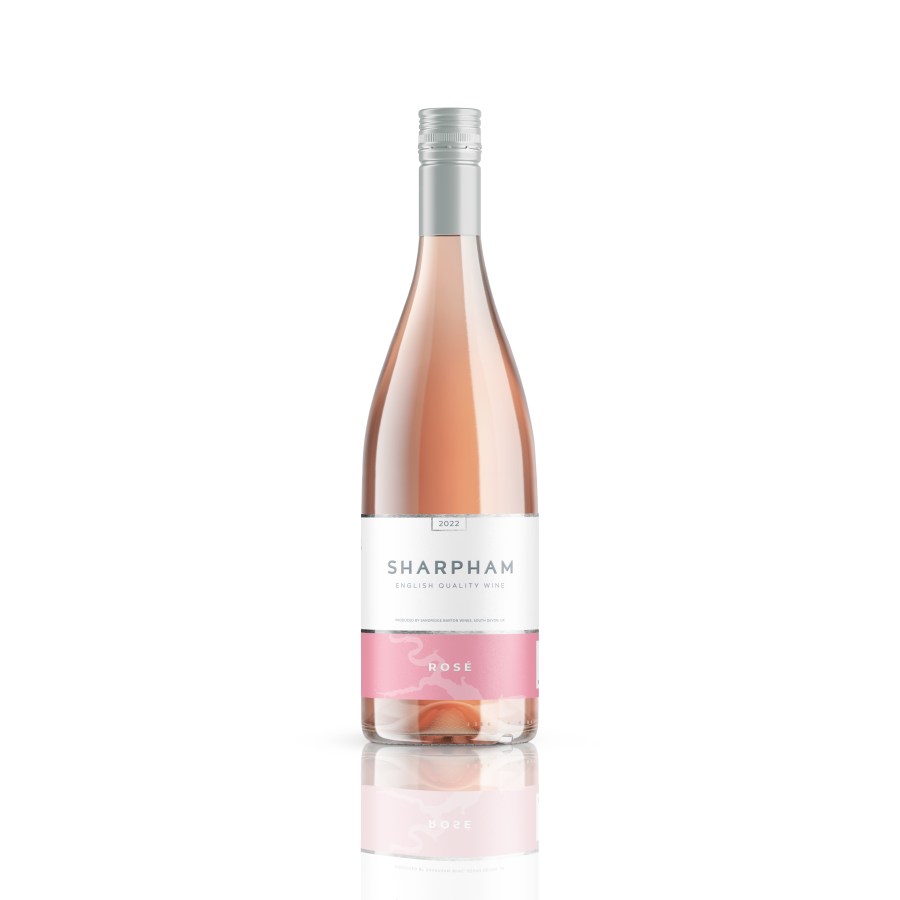 2022 Halfpenny Green Wine Estate, English Rose
While the other two bottles reviewed stay this side of a twenty quid, you can rely on Halfpenny Green to enable you to save cash, not spend it, when you load up with their wines.  
This Robin Hood of wineries sources a heady cocktail of 30% Solaris, 18% Madeleine Angevine, 18% Rondo, 10% Huxelrebe and 24% Regent/Pinot Noir/Siegerrebe from their estate and a couple of local partner vineyards in and around Staffordshire and Worcestershire. 
A couple of clever winemaking tricks are employed, including cunning use of oak staves, and then the reason for this wine's success is intuitive blending from the winemaking team. The result is the finest value, blushingly beautiful, immensely satisfying English rosé of the year. 
While you can buy English Rose from the winery website, it is also sold in at least 20 farm shops and delis all over the Midlands and trade customers can pick the wines up at The Merchant Vintners, The Craft Drink Co., and LWC. This means there is no excuse for you to miss out on ordering the perfect party wine this summer.