I contemplated writing a New Year's resolutions piece this month, but this is a somewhat outdated concept, and, as we know, no one keeps to their promises a couple of weeks into January anyway. 
Some of my past resolutions have come true, like, for example, Hambledon moving out of clear glass and into green for their sparkling rosé, so I am hopeful for the future. 
I trust that our Great British wineries continue to celebrate Ortega, Solaris, Dornfelder and Rondo, among other less fashionable varieties, as well as pushing forward with increased momentum into the still wine realm where I believe Great British riches lie. 
So, this January, instead of wishing for change, I have decided to take a new tack – to celebrate changes that have already occurred but have passed me by. My quest for newness of understanding and openness of the mind has led me to the equation, New year = New wines. To this end, I have found three wines that have impressed me and that I have never written up before in Vineyard magazine or, indeed, in any publication, including
www.matthewjukes.com. 
While this trio is new to me, I am sure that many others will be familiar with these wines. If you are, please seek out more wines unique to you in order to expand your vinous horizons and welcome in 2023 with new and exciting experiences and flavours. There is little to be found by looking over one's shoulder these days. The wreckage of 2022 is best left alone, while the squeaky new 2023 vintage is unwrapped with glee. Here's to a new and fascinating year full to the brim with energetic wines and enthusiastic winemakers.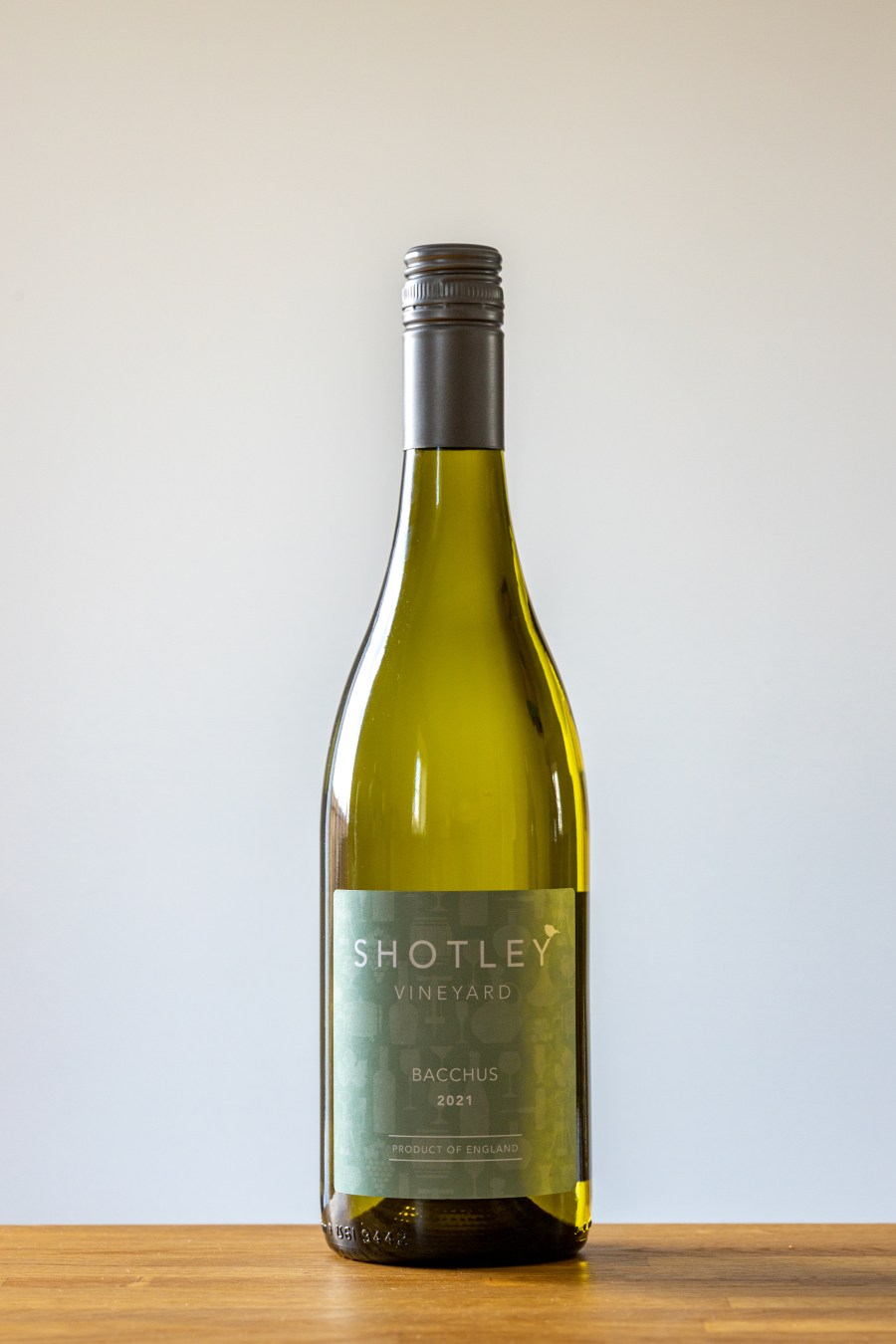 2021 Shotley Vineyard, Bacchus, Suffolk

Approx. £17.00 per bottle or £90.00 for a case of 6 bottles
www.shotleyvineyard.co.uk
www.suffolkfoodhall.co.uk
www.bonitaswholefoods.com
www.theenglishvine.co.uk
Just over 2,000 bottles of this wine were made from the Shotley Vineyard in Suffolk, and it was produced by the experienced team at Bolney. 
 Charlotte Davitt-Mills and her husband purchased a four-acre vineyard in 2017 after falling in love with this beautiful setting. They now manage 16 acres and launched their first wine in 2020. 
With some older vine fruit (1997, 1998 and 2003 plantings) blending neatly with younger vines, this is an impressive Bacchus with a super-tangy citrus theme and impressive length. 
I tasted it for the first time last month and, after skipping through a decent number of Bacchi (is this an accepted plural?), I felt that this cheeky number was head and shoulders above the rest. Vital, cleansing and perky, it ticks the expected boxes immediately, but it is the persistence of fruit and volume of flavour that trails on for minutes that make this already delicious creation into a must-taste wine.

2021 Yotes Court Vineyard, Loose Rein, Kent 
£18.50
www.yotescourt.co.uk 
Made from 100% Pinot Gris, this is the first PG release from Yotes Court, and it is already a winner. As we all know, the 2021 vintage was a challenging one, and much of the Pinot Gris fruit was made into sparkling wine because it was felt that the crop wasn't going to ripen enough and with sufficient quality to make a large quantity of still wine. 
A very small amount was hand-harvested to make Loose Rein, and I am thrilled that this decision was taken because there is a hand-made, artisan feel about this sumptuous white wine. Some 25% of the whole was fermented in seasoned French oak barriques, adding a glorious texture to this mildly exotic wine. Gastronomes need to look no further because the result is a heady white wine with stunning freshness balanced by an indulgent texture. I hope they recreated this wine in 2022 – one suspects it would have been a little easier to find the perfect fruit!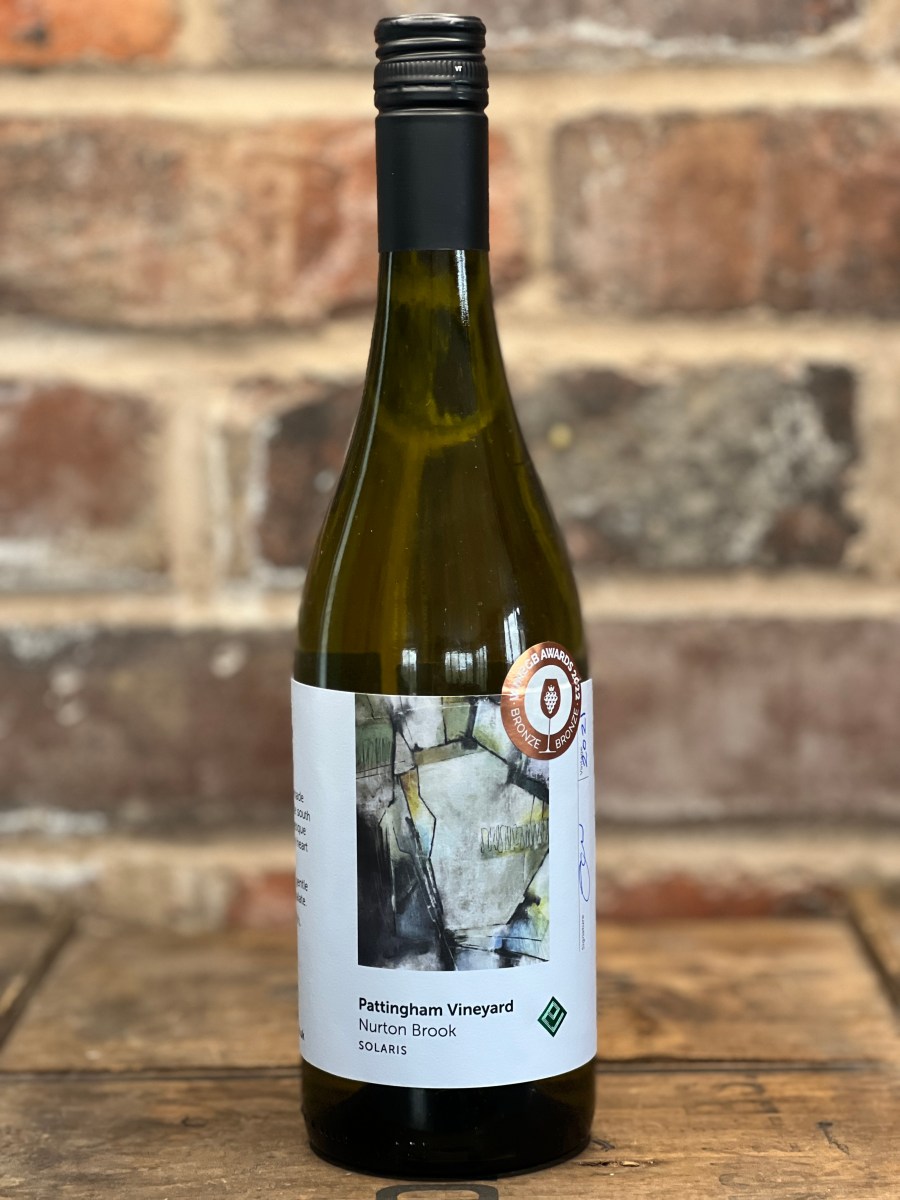 2021 Pattingham Vineyard, Nurton Brook Solaris, Staffordshire

£14.99
www.pattinghamvineyard.co.uk 
Pattingham Vineyard was born in 2018, so I am not too late for this particular party! The site is perfect with south-facing slopes, free-draining topsoil and a history of being used for pasture land, so nothing ugly lurks beneath the surface. And do you know what? This Solaris tastes like it is made from happy, content and positive-thinking grapes! 
This 2021 is the first significant harvest, with 30,000 bottles produced across various styles. Still wine specialists (hurrah), I feel that this estate, with its lovely labels and focussed, dynamic flavours, is set to be a star. Solaris can often taste a little loose-knit and creamy, but this wine is silky, clean, hauntingly fruity and, crucially, edgy and dry on the finish. It is a new discovery for me, and I hope it is a new find for you, too. I imagine we will all be hearing much more about Pattingham in 2023 and the years to come.