There is a welcome and increasing movement across the globe for lighter wines. I don't necessarily mean wines with lower alcohol, but these things often go hand in hand. 
For example, I recently chaired a comparative tasting of the finest Grenache on earth. The premise was pitching the most incredible selection of South Australian Grenache, most of which were made from ancient vines, against top-flight examples from California, Spain and, of course, the Southern Rhône. The 50 or so guests were virtually unanimous in preferring the 'lighter' more sensual and fresher styles. I must add that this was a Grenache event, not a Pinot Noir tasting! 
I have long argued that wines with intensity of flavour, not weight, coupled with complexity and freshness, equal the most delicious bottles you can find. It is not apparent when you read the label whether a bottle of wine has these qualities so consumers are none the wiser when they pluck a wine off the shelves. It is true that red wines with a 'lower', say 13% alcohol level, can still taste slovenly and dishevelled on the palate as they slump and refuse to budge. I cannot bear these wines, and there are thousands of them out there. 
From a commercial aspect, wines without momentum will inevitably fail to sell a second bottle. So, there is much to be said for subtlety, lightness of touch, freshness and timbre whether you drink a white, rosé or red wine. We are fortunately blessed with a climate that prevents grapes from ripening to high sugar levels, and so we ought to be able to avoid making lumpy wines with 'dead-fruit' flavours. 
We make hosts of light – medium-weight wines. But there is a slightly insidious element chasing richness and power in still white and red wines. It is the old mantra, which I genuinely thought had disappeared, of 'bigger is better'. Thankfully, this fashion came and went in Bordeaux, but it took 30 years. It is still prevalent in other regions around the world. Let's not chase ripeness for ripeness's sake in the UK. Let's not over-oak or over-extract. Let us all make wines where you reach for the second, and perhaps, the third bottle because the flavours encourage you, not prevent you from enjoying the wine. 
With this in mind, I have chosen three wines this month whose lightness and gentleness instantly make you fall for them. As an exercise, when you taste this trio, imagine them all with double the power and then thank their winemakers for creating them with all the gentleness, lift and purity that they possess.
NV Knightor, Brut Classic Cuvée
£32
www.shop.knightor.com
Whether it is the breezy Knightor microclimate, the varietal blend in this wine or just the house style at this thrilling winery that is responsible for this heavenly wine, I don't know. I imagine it is all three because this 30.4% Chardonnay, 15.1% Pinot Noir, 32.1% Seyval Blanc, 16.2% Pinot Meunier and 6.2% Pinot Blanc, with its glorious 8.5 g/L residual sugar makes my heart soar. 
This is the opposite of those hulking sparklers to which people think it is a compliment when they say, "It tastes like Krug"! Only Krug tastes like Krug. Virtually all the other monolithic, hyper-intense sparklers taste preposterous. Knightor, by contrast, is super-clean and bright, with magical delicacy and persistence. 
This is a complex wine – you only need to glance at the recipe to see this – but it is more, or perhaps less than that. It feels like unwanted molecules have been removed from the flavour, and those that remain are shimmeringly clean and polished. It is seamless and exultant, and it does its main task with uncommon accuracy: to put a smile on your face.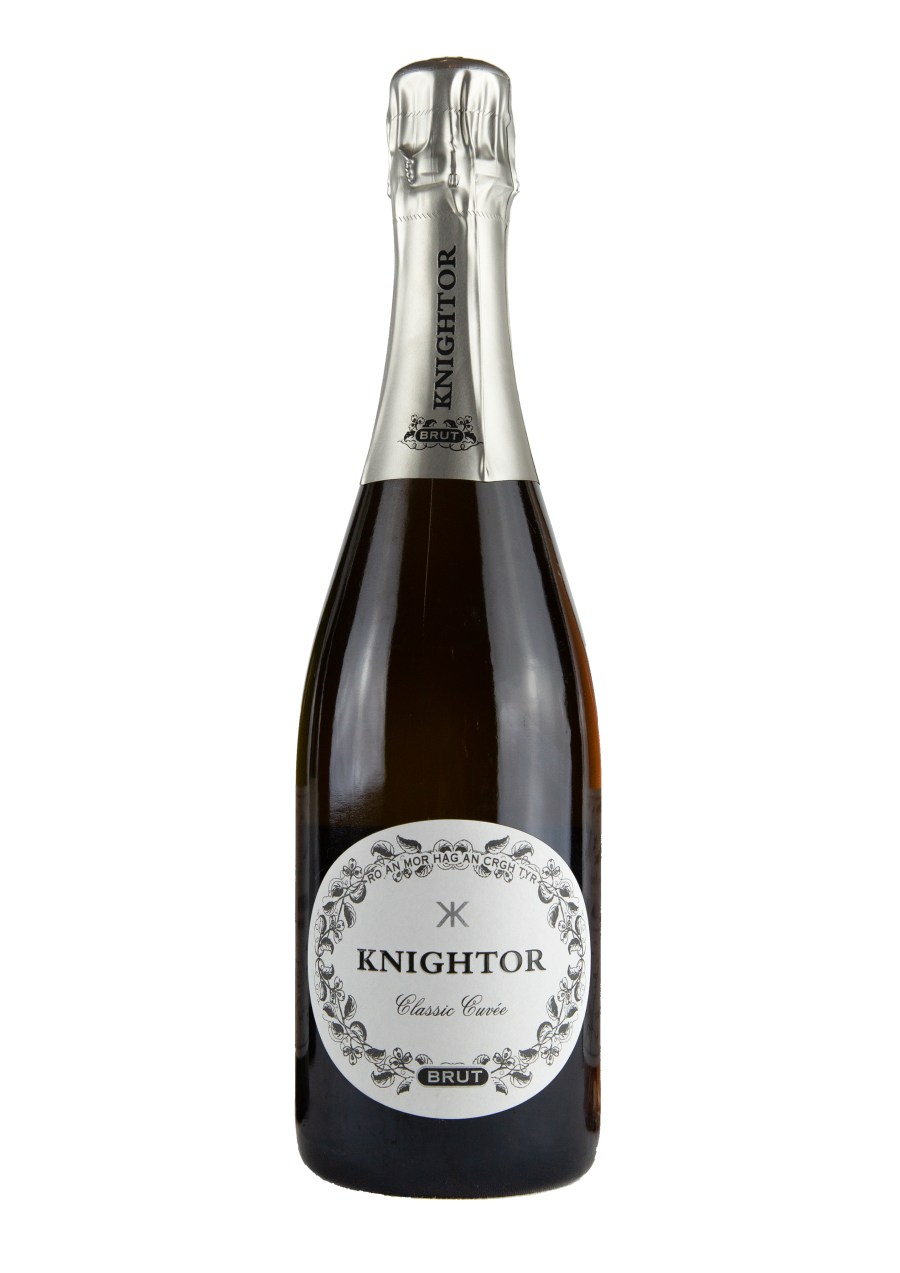 2022 Lyme Bay, Bacchus Block
£21.99
www.lymebaywinery.co.uk
www.shop.independentspiritofbath.co.uk
www.farehamwinecellar.co.uk
www.threetreesfarm.co.uk
www.artisanwineandspirit.co.uk
www.haskins.co.uk
www.seriouslygoodwineco.com
I wrote about the 2017 vintage of this wine in the very first edition of Vineyard magazine and I have followed every vintage since. 
The fruit comes from two awesome Bacchus blocks – Great Whitman's and Martin's Lane, both in Essex. This wine purposely sets out to be the 'super-cuvée' Bacchus at Lyme Bay. It endeavours to build intensity via innate ripeness coupled with a six-hour maceration on skins and a short stint in ex-white-Bordeaux barrels. 
I feel this recipe could go awry in the wrong hands, but the result is a wine with tremendous complexity and depth of flavour at only 12.5% alcohol. The fruit notes are sensational, luxurious, creamy and relaxing. The experience has an aromatherapeutic feel, soothing your palate and bringing an overriding sense of calm. 
The lightness of touch here is as far removed from the hectic, baby-berserker Bacchus wines that pinball around your palate, scything away at your taste buds with astringency and tang. Just over 2500 bottles of this beautiful wine were made, so make sure you track one down for a truly Zen-like experience.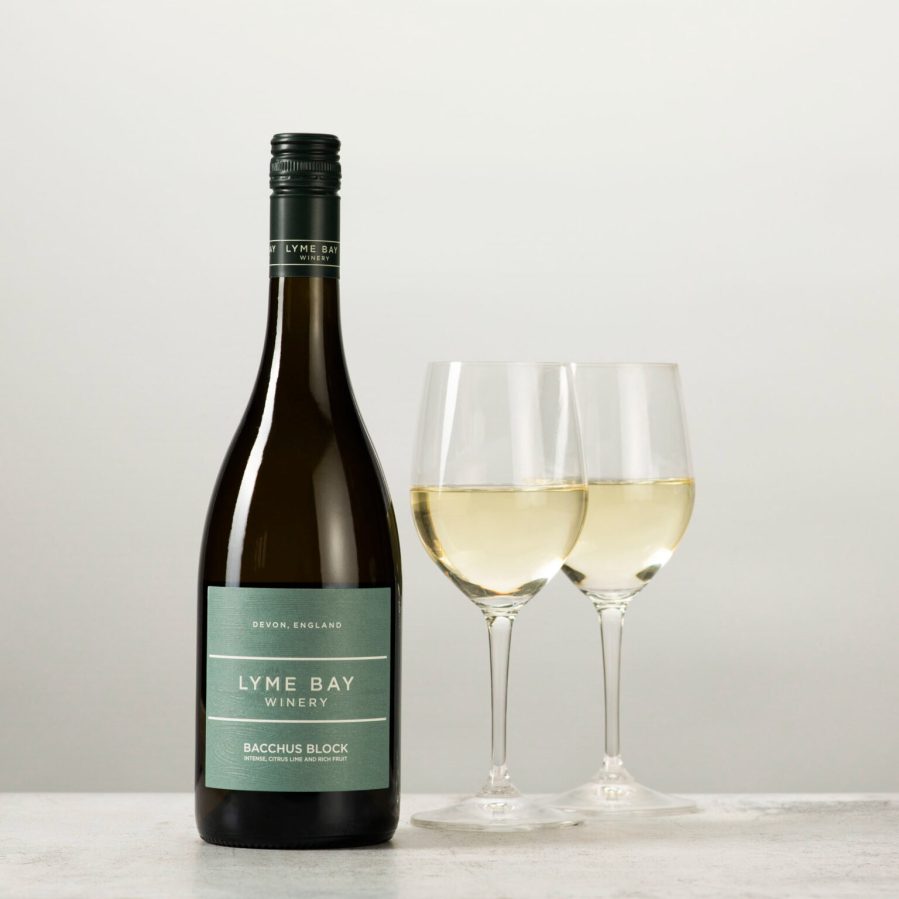 2022 Biddenden, Huxelrebe
£16.20
www.biddendenvineyards.com 
Tom Barnes is a cheerful lad, and his face lit up when I said I adored this wine. By all accounts, it is one of his guilty pleasures, too, as well as being "Grandma's favourite". I think he meant his own rather than condemning this drink to the Bristol Cream brigade for all eternity. 
Tom explained that this 'Huxel' is made from "the biggest bunches in the world", and while it is one of the old-school varieties at this esteemed property, it shouldn't be forgotten. Forming part of Biddenden's history, they will continue to make this rare wine, not least because the vines were planted in 1972, and they yield stunning quality and not quantity. 
Weighing in at 12% alcohol and with a flavour that hints at off-dry, there is something quaintly nostalgic about this wine, and rather than forcing it back into a bygone era, I think this could be a fascinating flavour for the future. 
Light, pervasive, slightly Muscaty, open, gentle and quiet, this wine is nothing short of epic with almost every style of Eastern, Far Eastern and Asian cuisine. It is also a genius aperitif – lining up your taste buds and acting as the compere for other wines to follow. This is a sensational wine, and I will continue to sing about its unique flavours for many years; after all, I have been drinking it and loving it since the early Eighties!