Students at Plumpton College are in the process of finishing up their academic year. Final year students complete projects and assessments with an eye on graduation and their future career. Second-year production students will be heading off to vineyard or winery placements in the summer. Many students will be working in wine businesses, vineyards and wineries over summer. In this issue, we focus on a first-year business student, Charlotte (pictured above) and a first-year production student, Rory.
Charlotte Bradbury (BA International Wine Business, first year)
I stumbled into the world of wine by luck when working at a golf and wine estate. I was lucky enough to learn a bit about wine and how to sell it. After my first weekend of selling it, I noticed that I enjoyed what I was doing and wanted to learn more.
From there, I went on to study my WSET Level 1 and 2 and would read any books or magazines I could get my hands on to learn more about wine. However, when lockdown came, I wanted to progress my future in wine further. I was unsure how to do this until I found the BA in International Wine Business at Plumpton College, where I have been studying for the last year and have loved every moment.
There have been so many opportunities for me to expand my contacts, and learn about the different areas of wine and even, viticulture and production which has allowed me to expand my opportunities and help define my future direction. I'm now considering pathways I hadn't before, such as wine journalism or wine investment.
Plumpton College is offering me a chance to leave with the best qualifications I can get for my future, and thinking about that makes me very excited. While the first year of studying is coming to an end, I have considered how to help my education over this summer. I have decided to explore more of the alcohol industry by working at The Anchor Tap in Horsham, a specialised craft beer and ale place. The Anchor Tap is mainly focused on beer but also has a selection of wine that I have the opportunity to talk to people about should they wish to learn more. The Anchor Tap is being noticed for its unique selection of beers and traditional Czech larger taps, making it an interesting place to work as I get experience.
Rory Wood (BSc Viticulture and Oenology, first year)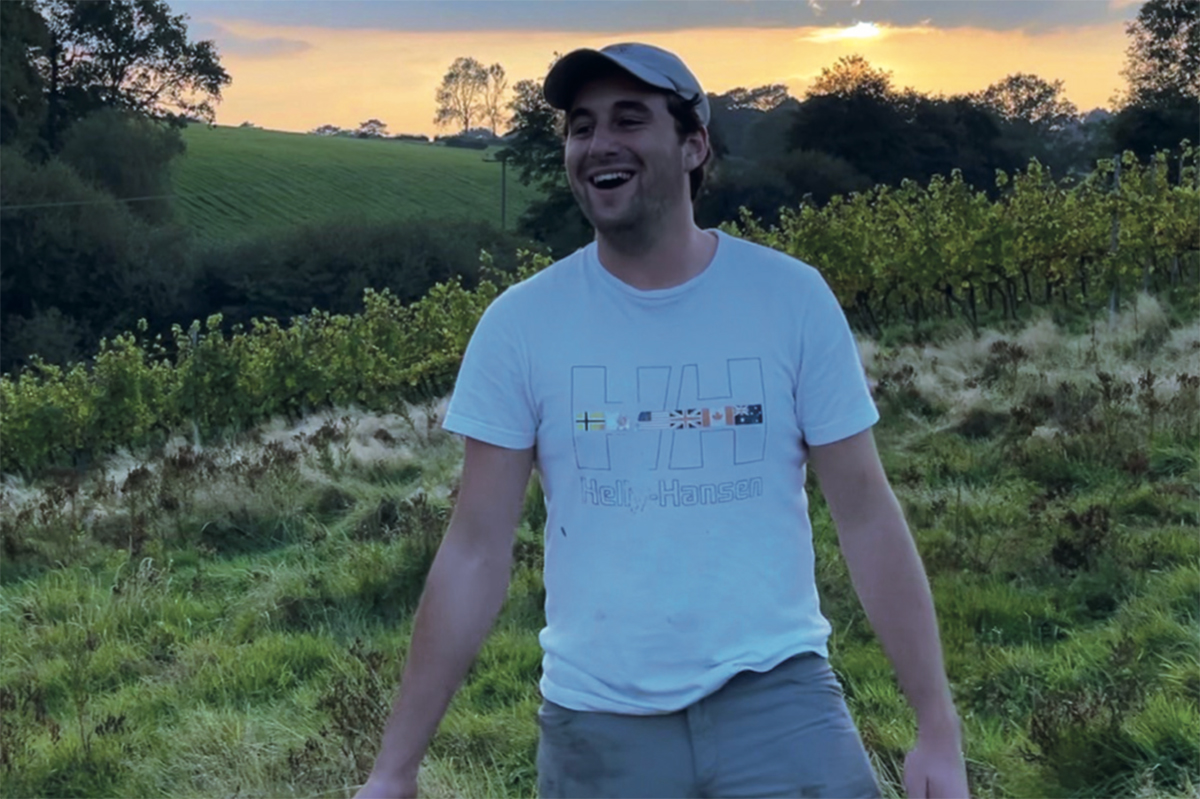 I am primarily working for Wraxall vineyard, a Somerset-based vineyard, as part of their marketing team and doing tours and tasting and working in the vineyard. I will also be working for Glastonbury vineyard ad-hoc because the owner is a friend of mine and my mum. He makes some brilliant and best-selling rosé from the grapes Regent, Orion and Souvignier Gris – which is an exciting mix! And I will also be working for my mum (the Somerset Wine Company) in the shop and wine bar in the evenings as I have done for quite a few years. I'm never short of vineyard and wine trade work in Somerset!
This story was taken from the latest issue of Vineyard. For more up-to-date and in-depth reports for winemakers and growers in Great Britain, read our latest issue here and subscribe here.