Just a little over an hour from London you'll find more than 50 vineyards to explore all over Sussex. And with English wine week just around the corner, we're saying 'wine not' spend a weekend sipping in the South. 
Best West Sussex vineyards to visit
Most English vineyards can be found in the Southeast with the region making up over 60% of total vineyard land in the UK. Thanks to the warmer climate, Sussex remains the hotspot for English wine, hosting dozens of vineyards and accounting for a quarter of the total wine produced in England. Here's a few good ones for all those thirsty staycationers:
Kinsbrook
Thakeham, West Sussex

Kinsbrook is a young, progressive vineyard in the heart of West Sussex Wine Country. It is led by Joe Beckett & Rebecca Dancer, possibly the youngest vignerons in the country at 29 & 30. They produce an exciting range of vintage English wines from grapes grown on Joe's third-generation family farmland.

Kinsbrook is creating an inclusive and sustainable lifestyle culture centered around wine, feel-good food and hospitality. They produce a range of sparking and still wines including a still red wine, released this Spring.

Visitors can enjoy vineyard tours and wine tastings overlooking the vineyard together with delicious small plates of food using fresh, seasonal ingredients. Regular Supper Clubs allow guests to enjoy a fine dining experience paired with a Kinsbrook wine flight plus there is live music every weekend and the occasional kitchen takeover by London chefs, too. On bank holiday weekends, the team fires up their Argentinian grill to serve the terrace with wagyu burgers and merguez sausages from their in-house butcher. The perfect relaxed wine accompaniment! Kinsbrook's Farm Shop and Eatery is located in a newly built barn in the heart of the vineyard with a panoramic balcony overlooking the vines. 
Nutbourne Vineyard
Pulborough, West Sussex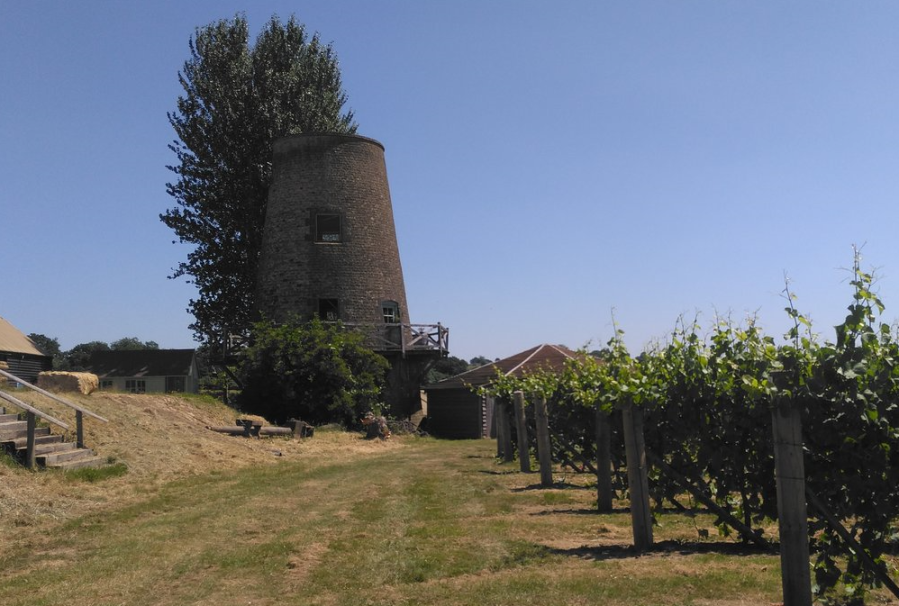 Nutbourne is a family run, boutique vineyard in the heart of West Sussex, with wildflower meadows, alpacas and stunning views along the vineyard trail. They've been making wines for over 30 years with the first vines planted in 1979. Known for their Nutty Brut, Chardonnay, Bacchus and Pinot Noir wines. They have a sustainable approach to making wine and are a carbon neutral vineyard. They offer tours, tastings and their cellar door is open from April.
Nyetimber Estate
West Chiltington, West Sussex
The Nyetimber Estate had early beginnings where it was named in the Domesday Book in 1086 when the peaceful valley of Nitimbreha made its first appearance in recorded history. Multi-award winning, drank by royalty, Nyetimber showcases the best of English sparkling wine. Currently only open to the public on specific open days, so check before to avoid disappointment.
Wiston Estate
Washington, West Sussex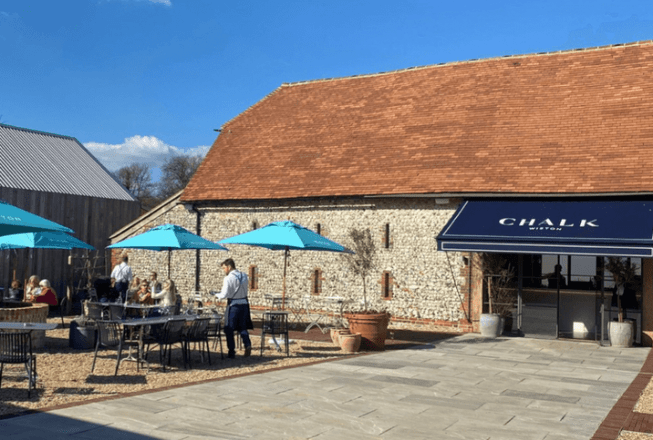 The Wiston Estate has been owned and managed by the Goring family since 1743. The chalky slopes of the South Downs being the perfect conditions to produce their award winning wines. Known for their Classic Cuvee, blanc de blanc and Rose cuvee, they now also produce a Wiston Gin. New fine-dining restaurant Chalk offers honest and delicious food, celebrating local produce. Tastings started from March.
Bolney Estate
Bolney, West Sussex
Bolney Estate has been producing wine since 1972, the sandstone soils are some of the best in the country for growing vines. Known for their Bolney bubbly,  cuvee rose and pinot noir. You can visit Bolney Estate all year round, look out for seasonal events. They offer tours of the estate followed by a tutored tasting. There is a on-site shop, café, bar & large restaurant with views of the vines.

Sussex the wine capital of the UK
England's thriving viticulture has been partly influenced by the effects of climate change, bringing British temperature closer to what you can expect in Northern France allowing English vineyards to expand the wines they are able to produce such as Chardonnay and Pinot Noir. 
Joe Beckett, owner of Kinsbrook said "It's amazing to be able to grow grapes here in Sussex on my family's farm land. With its cool climate, Sussex is rich in limestone chalk soils which helps the region produce high-quality grapes like you find in the Champagne region."
"Lucky for us, Kinsbrook's South-East orientation, being shielded by the South Downs and nutrient rich clay soil makes it an ideal location for wine making….But it's not always smooth sailing."
"Each year brings its different challenges. In 2021, we suffered brutal frosts, heavy rain, high humidity, a Summer of no sun, hungry birds and curious neighbours. At harvest time, the yields were modest and not enough to make our usual single-variety wines, but they were full of flavour and juice, so we saw an opportunity to make a special, limited-edition wine: 21. And incredibly, this has been our most awarded wine to date."
England has more than 700 vineyards home to almost 200 wineries and 900 vineyards covering 3600 hectares. 
The rise in wine tourism in Sussex 
In recent years, wine tourism has been on the rise. Sussex produces more wine than any other county in the UK and has become a popular destination for those looking to explore the world of wine. With its stunning countryside, picturesque vineyards, and award-winning wines, the area has become a hub for wine enthusiasts and travellers alike.
Rebecca Dancer, owner of Kinsbrook said "A lot of our visitors are from outside town, people looking for a country escape from London in particular flock to the region."
"Many tours and tastings stop during the winter but open up again in Spring, so it's the perfect time to plan a Sussex sojourn. Plus there's plenty of accommodation around the South Downs for those wanting to make a weekend, or week, of wine tasting in Sussex."
"We've always been fond of wine tourism in other parts of the World like Australia, South America and South Africa, and we hope that Sussex will become a world-renowned to-go for wine too." 
Sussex given protected designation of origin (PDO) status
Last year, Sussex was further put on the map so-to-speak with still and sparkling wines produced in Sussex given Protected designation of origin (PDO) status.  Joining their more famous cousins, Champagne, Prosecco, Burgundy it means products for consumption have to be produced, processed and prepared in a specific geographical area to carry its name. It was a seven-year process for Sussex wines to get their branding certified. 
So sip in Sussex
Sussex is home to some of the best vineyards in England, whether you're a wine enthusiast or just looking for staycation inspiration, a visit to one of these vineyards is a must!