As vineyards prepare for the growing season, it's important to check that all machinery is properly maintained for maximum efficiency and effectiveness. 
Before you crack open a bottle of English sparkling wine and raise a toast to King Charles III, there's one major thing you should have ticked off your to-do list. 
Remember to change the carbon filters on your tractor.
Carbon filters are designed to trap the harmful emission particulates produced by the engine and prevent them from being released into the air, into the engine, or into the cab.
Over time, these filters become clogged and, while not the most exciting job to do, they do need replacing at least once a year to ensure that the tractor continues to operate at optimal performance levels and that operators are working in a safe environment.
You need to be aware that there are lots of cheap alternatives out there that only last a few days. It's important to only use HEPA filters which have been designed to capture even the smallest particles, including those that can cause respiratory problems in humans. 
We always supply HEPA carbon filters that only need replacing once a year and carry filters in stock to fit most narrow tractor makes and models.
If you haven't done so already, you will also want to make sure that your sprayer has been through its National Sprayer Testing Scheme test. 
This is a mandatory requirement for anyone operating a sprayer and involves a thorough inspection to ensure that the equipment is operating correctly and within legal guidelines. This includes checking that the sprayer is calibrated correctly, that the boom height is correct, and that the nozzles are operating at the correct pressure and flow rate.
We are an approved test centre and can carry out these tests at our workshop in Kent or on your farm. The NSTS tests are different to a sprayer service, which you should already have carried out by now.
Keeping on the subject of sprayers, we also recommend that you check the condition of your nozzles at this time of year. 
Nozzles are responsible for distributing the chemicals evenly across the vines, and over time they can become worn or clogged, resulting in uneven application. It's important to replace these nozzles regularly to ensure that the chemicals are being applied at the correct rate and in the correct pattern.
Albuz are by far the best sprayer nozzles on the market, giving high spray quality and excellent flow rate precision, allowing you to optimise coverage and reduce spray costs.
The ATR80 is a hollow cone nozzle for vineyards which sprays fine droplets at an angle of 80 degrees and can be used for both fungicides and insecticides. Made of ceramic, these nozzles are exceptionally resistant to wear, abrasion and chemicals, but they do still need replacing. 
We can also advise on correct nozzle sizing by calculating spray application charts and which nozzle is correct for the spray rate you require.
At this time of year, we also recommend that growers check mower blades and replace any which may be worn. 
Finally, it's important to get your tractor serviced before the growing season begins. Ideally, this should be done during the quieter winter months, but if you haven't had a chance to do it yet, it's important to prioritise this task.
Tractors that are not properly maintained can break down or experience reduced performance, which can result in lost time and money during the busy growing season.
During a tractor service, a technician will perform a thorough inspection of the vehicle, checking for any signs of wear or damage. They will also change the oil and filters, check the brakes and steering, and inspect the tyres and suspension. This will help to ensure that the tractor is in optimal condition for the year ahead.
With all the stresses that viticulture can throw at us, one of the last things you want to be having headaches over is your machinery. By running through everything now, before things get too busy, you can help mitigate any potential problems and ensure that everything is operating at optimal performance levels, resulting in better crop yields, and reduced risk of breakdowns, resulting in repairs and inconvenient downtime.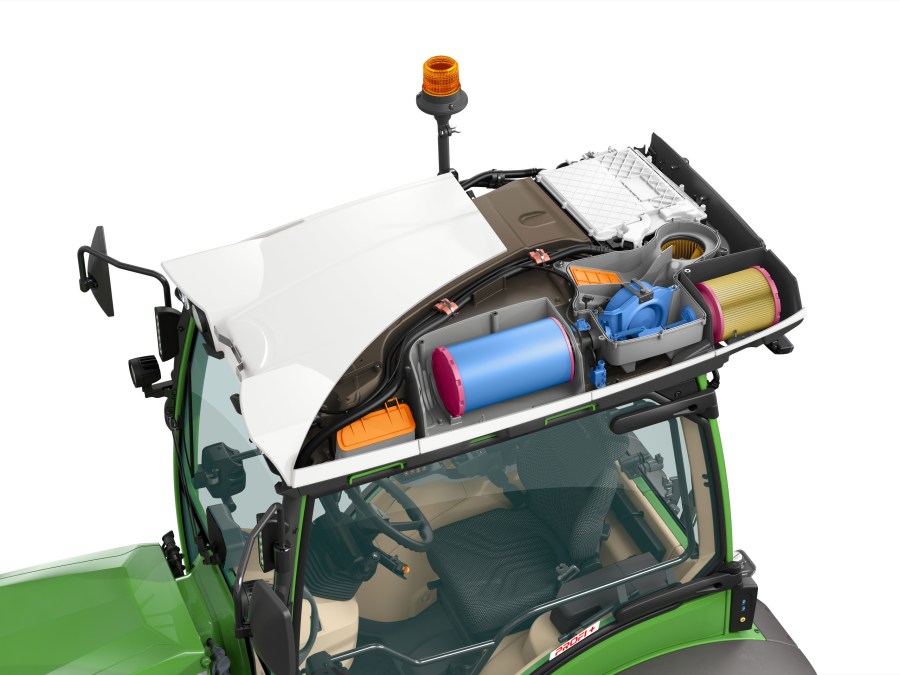 For more like this, sign up for the FREE Vineyard newsletter here and receive all the latest viticulture news, reviews and insight