Ridgeview began as a dream in the 1990's by English husband and wife team Mike and Christine Roberts, to create world-class sparkling wine on the foothills of the South Downs in Sussex. At the time it was a huge risk, and virtually unheard of, to invest such a large amount of time and resource into an English sparkling vineyard. Once the first wine was released in 2000, Ridgeview went onto win the UK Trophy for England's Best Sparkling wine; international awards and accolades soon followed. 
The pivotal moment in Ridgeview's success came in 2010 when Ridgeview was awarded the 'Best International Sparkling Wine' in the Decanter World Wine Awards, the first and only time a wine, other than Champagne, has won this trophy. 
Twenty-seven years later the second-generation are producing nearly half a million bottles. Daughter Tamara Roberts is CEO and son, Simon, is now head of winemaking, their spouses also holding leading roles at Ridgeview.
On current opportunities and challenges, Tamara Roberts points to their new hospitality project, set to formally open next Spring (see page 32). On challenges, she said: "The weather – difficult growing conditions at times. Obviously; getting winery supplies, price surcharges – not unique to Ridgeview and hopefully short term issues. People forget that we are about farming."
Vineyard and estate manager, Matt Strugnell, rejoins speaking generally, not just about Ridgeview: "Yield and ripeness. I think we have 'cracked' ripeness but yield is more variable. I saw a study concerning Australia and I was surprised at the variation (in field) there. I thought it was us with our maritime climate. There are so many factors. Grapes are not like apples, for example. They don't have bunches. There are a number of processes for grapes to gain maturity."
Simon Roberts, Ridgeview's director of winemaking, outlines the strong relationship the company has with nearby Plumpton College and cites working with people on universal credit. The team helped with writing, formulating and formatting CVs and preparing them for job interviews.
"We had 12 people, two left on the first day and two did not want to continue. But eight got what they wanted out of the initiative and we offered positions to them – six in the winery and two helped pick the harvest," said Simon proudly. Apparently, some have decided to go on and intend to study at Plumpton.
The company has grown to more than 30 employees and it is one of the founder members of Wines GB Sustainability. Both Ridgeview's vineyards and winery are classified as sustainable. 
Ridgeview produces a range of sparkling wines currently including Bloomsbury NV, Cavendish NV, Fitzrovia Rosé NV, Blanc de Blancs 2016, Blanc de Noirs 2015, Rosé de Noirs 2016, Ridgeview Oak Reserve and Ridgeview Magnum Blanc de Blancs 2009.
Ridgeview also make a select number of wines for the likes of The Wine Society Exhibition Label English Sparkling, Booths' English Sparkling Wine and the South Ridge range for Laithwaites. 
Ridgeview exports to more than 17 countries. Ridgeview has achieved many global accolades along the way including IWSC 'International Winemaker of the Year' (a first for English wine) and number 36 'Best Vineyard in the World to Visit', the only English Vineyard included in this list. Ridgeview sparkling wines have been served at many prestigious occasions including Her Majesty the Queen's 80th Birthday celebrations, Her Majesty's Diamond Jubilee, and four state banquets at Buckingham Palace, including being served to Barack Obama.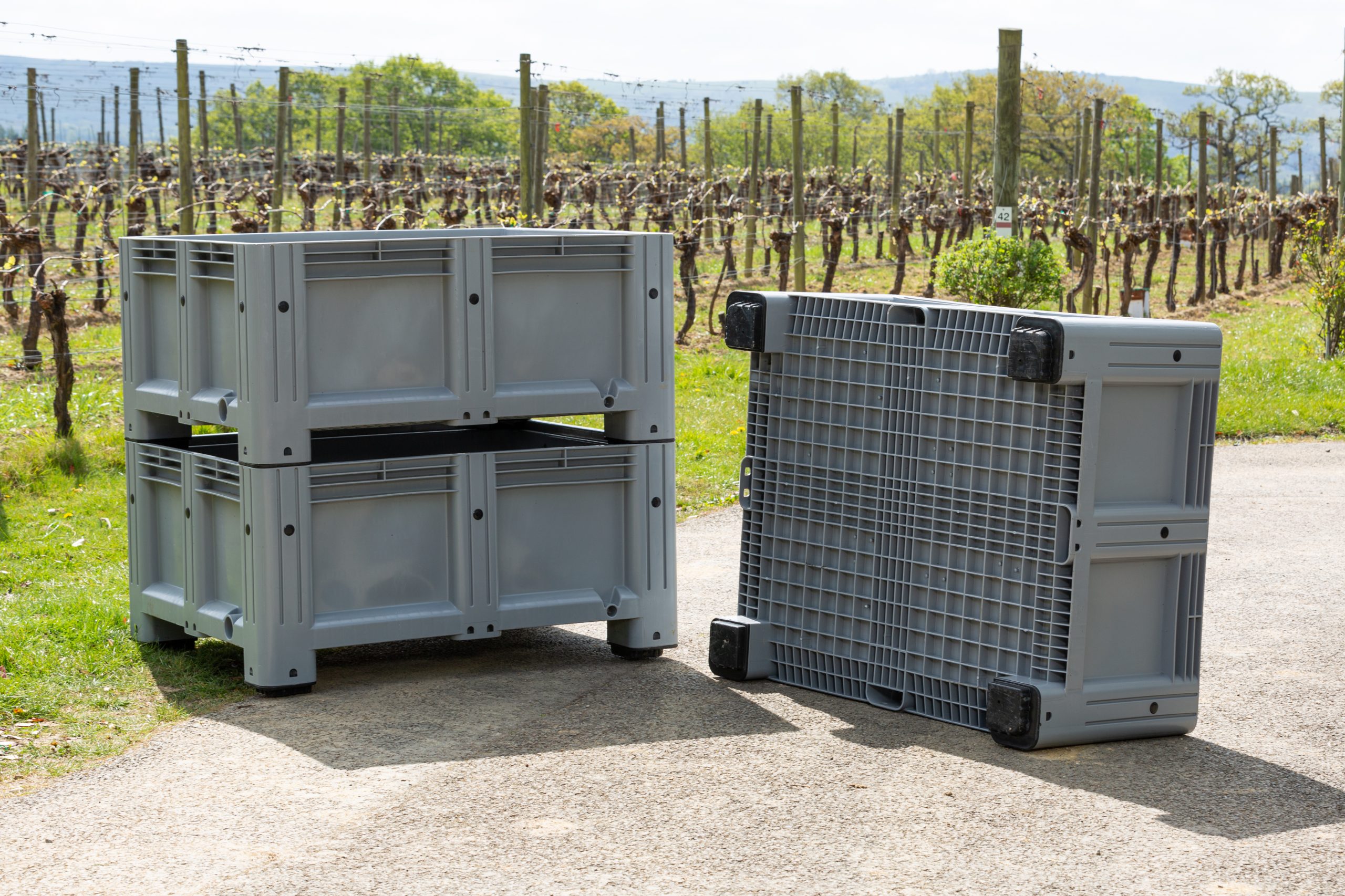 Vineyard:
11ha at the winery. Total including winemaking contracts circa 100ha 
Soils:
Home vineyard, clay loam. Contract vineyards cover a wide range. 
Aspect:
South.
Green harvest:
Not much… in areas more prone to Botrytis if a heavy crop.
Harvesting:
By hand.
Diseases experienced:
Powdery mildew, downy mildew, Botrytis, sour rot, esca.
Pests:
Light brown apple moth and drosophila suzukii.
Treatments: 
Preventative spraying, mostly sulphur for preventing powdery mildew. 
Good canopy management.
Timings:
Harvest anytime from end of September to mid October. 
Spring frosts seem to be a thing almost every year now. 
Harvest dates appear to have become slightly earlier but then 2021 was late. 
What's new?
New approach to pruning courtesy of Marco Simonit. 
More focus on longevity of the older vines by getting the right spurs and looking in more detail at bud position on those spurs.  
Grape varieties:
Chardonnay
Pinot Noir
Pinot Meunier 
Trellising:
VSP, mostly guyot pruned and a mix of single and double canes depending on requirements for each individual vine.
Canopy management:
…starts with good pruning. 
Shoot selection, first wire lift to capture them early about 20cms, second wire lift about 50cms then reposition at about 80cms. 
Tuck into top wires if needed but usually tendrils grab these and hold the shoots upright, so long as the first lifts have been done well. 
Trimming – first pass when 80% of shoots are above trellis posts, then continue as required. 
Never letting the canopy get shady. 
Leaf strip – mechanical and by hand from flowering. Just enough to expose bunches. 
Full leaf strip before harvest. 
Harvest tends to start late September, early October, although before last year the start date was creeping into mid-September. 
All fruit is whole bunch pressed in one of our three presses. 
All juice is fractionalised and kept separate for blending early the following year. 
If needed we do chaptalise, we source fruit from all over southern England so regionality plays a big part in whether this is necessary. 
The same with whether we put the wines through MLF, our target for our base wines is 10.5% alcohol. We settle the juice for 24 hours, rack and then inoculate. 
Ferment kept to 18°C usually taking 10-14 days to ferment dry. 
Equipment:
4 tonne Willmes Press 
4 tonne Coquard PAI press 
8 tonne Bucher press – new for the 2022 harvest 
Mori crusher de-stemmer 
Metalinox Tanks – ranging from 1000lt – 25,000lt 
Radoux Barrels 
VSL cross-flow filter 
Mori DE filter 
Costral bottling line 
TDD disgorging line 
Meccamarc labeling line 
Harvesting:
Our winery team of three expands to 20 over harvest, we run two shifts. 
Each shift has a pressing team and three cellar hands. 
We selectively harvest in the vineyard so there is no need for a sorting house. 
We enzymatic settle at 10°C, rack and alcoholic inoculate after 24 hours, MLF is started before the end of alcoholic fermentation. 
Pressing/crushing :
We whole bunch press our grapes; we only use the crusher/de-stemer for the red wine we make for rosé.
All presses are set for light pressing and we follow a fairly standard classic method protocol, we fractionalise the juice, keeping the Taille and Cuveé separate. 
Fermentation:
We use IO°C 18-2007 strain for alcoholic fermentation.
What's new?
The VSl cross flow filter was new this year, as will be the Bucher 8T press. 
Ageing:
Bloomsbury, Cavendish and Fitzrovia are our three non-vintage wines and are aged on lees for 18 months to two years. 
Our Blanc de Blancs, Blanc de Noirs and Rosé de Noirs are all vintage wines and aged for a minimum of three years. 
All our wines are aged in our dedicated underground cellars, one of the few in England, we have the capacity to store one million bottles. 
The design of the cellars mean it is a natural temperature fluctuating between 12.5°C in the winter to 15°C in the middle of summer, requiring no temperature control sits in well with our sustainability focus. 
Bottling:
Apart from our own wines we also make several own labels for customers like Booths supermarket, The Wine Society, and contract winemaking for other growers, including Leckford Estate for John Lewis. So, in an average year we will bottle up to 50 different blends. 
Our bottling season starts late March, early April and finishes late June. 
---
Ridgeview announces new hospitality project
Ridgeview, one of the UK's best sparkling wine producers has announced plans to develop a £3.7million tourism centre over the next two years.
It includes a new all-weather, outdoor venue that will take pride of place alongside Ridgeview's Chardonnay vineyard with views across the South Downs National Park. It will encompass a wine tasting room, on-site dining, tours and direct-to-consumer retail.
"The space will be landscaped in harmony with its natural surroundings, crafted by RHS Chelsea Flower Show gold medal winning designer Andy Sturgeon. All of Ridgeview's new investments and growth will have sustainability in mind after the vineyard and winery have been accredited under Wines GB Sustainability scheme and will deliver net gains for biodiversity across the estate," according to Tamara Roberts.
The onsite development, which is a series of pods, a roof terrace and catering for 150 covers, also includes an extension to Ridgeview's winery facilities and is the start of additional visitor experiences planned for the next few years.
Tamara said: "Our philosophy of 'Life is for Celebrating' will be experienced throughout the whole destination. We want to create a place where visitors feel welcome time and time again, to simply pop in for a glass, to celebrate together with friends and family or to spend the day with us enjoying a tour and tasting too."
"Our focus will also be on championing locally grown seasonal Sussex food, showcased alongside our portfolio of sparkling wines to highlight the best that our gorgeous county produces, where you can eat and drink the South Downs," she added.
Ridgeview expects/hopes for, a 'soft opening' around the end of the summer, early Autumn, with an official opening in Spring 2023. Tamara points out that Ridgeview is ideally located, with the home vineyard and winery 15 minutes from Brighton, 30 minutes from Gatwick and 50 minutes from London. So, not far for some world class sparkling wine. Ridgeview remains a family affair.