Luke Wolfe has established and managed hundreds of acres of vineyards, harvested thousands of tonnes of grapes and has now formed his own business, Agro-Pro, to use this experience to help other growers. Whether you are a new or established vineyard, a small or large producer, Vineyard finds out that there's always a need for Agro-Pro's support – and some of Luke's business wisdom. 
Luke Wolfe's fascination with wine started when he was young and he was, "always jealous of the stories of French children being allowed to drink wine with water at dinner." His career initially took him into finance and insurance but he went to wine tastings and would go on wine tours whenever he could. "The dream was to make some money and retire in the south of France with my own vineyard making my own wine!" He smiled. 
A commercial view
After being made redundant, Luke decided to take six months off to try and accelerate his retirement dream and start working in wine. "I enrolled on a WSET course and by chance saw that Plumpton college offered a winemaking and viticulture course. "I visited Plumpton and was amazed by what I saw, it was exactly what I wanted to do. After interviews and completing further wine qualifications I was accepted onto the course and achieved a first-class honours degree in 2012. 
Luke had his own mortgage and insurance business, which he sold before starting his career in wine production. "My financial background has been hugely beneficial and given me valuable experience in running a business. It has also made me slightly obsessive about data; how long things take to do, how much tasks cost, where the variables are etc. However, this enables me to have a full understanding of the logistics and financial implications involved in establishing and managing vineyards." 
A spell in his youth with his family's building firm, labouring and hod carrying, has put Luke in good stead for some of the back-breaking vineyard work, such as pruning and bud rubbing in tough weather conditions. "I have always tried to lead by example and believe you should know and understand the job your team are being asked to do – and never ask someone to do something you wouldn't do yourself." Another mantra of Luke's is, "if you don't know how to do something then go and learn from the people that do."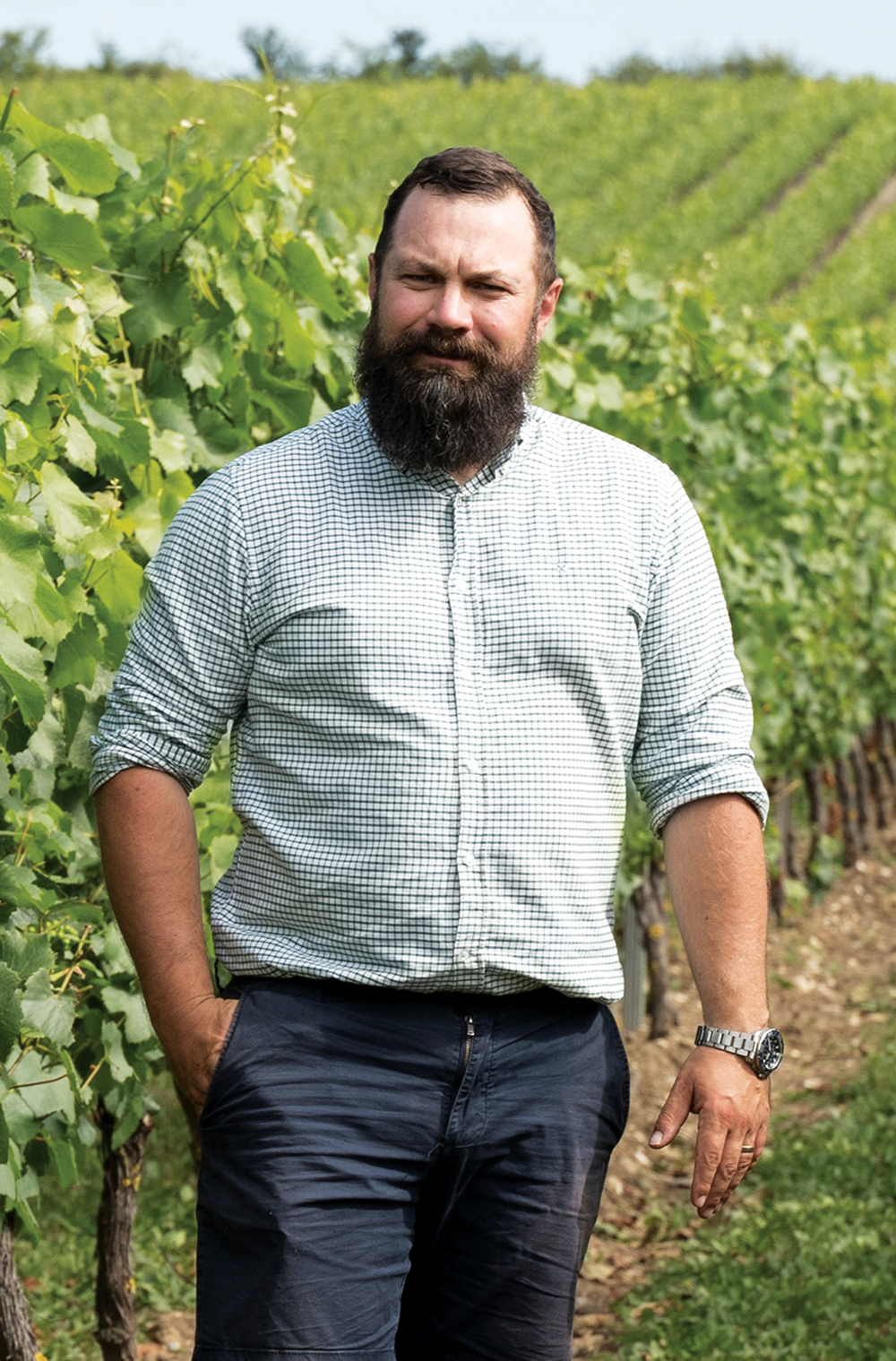 Wine is made in the vineyard
Luke's viticultural career started at Plumpton College in 2009 and he has now been working in wine production for just over 11 years. During his studies he was very much focused on being a winemaker and clocked up vintages in New Zealand, France, England and California in this time. "This increased my winemaking knowledge – yet knowing that all good wines are made in the vineyard – I made sure I didn't neglect the vineyard side of wine production. After a couple of further vintages, I realised there were more opportunities within viticulture and that I actually enjoyed working outside more than cleaning tanks in a winery." 
After a few years of working freelance Luke was employed by Chapel Down as part of the vineyard management team. "Chapel Down was a fantastic experience for me, the company was rapidly expanding, and I was helping establish new vineyards, as well as managing their existing vineyards. The drive to improve efficiency without compromising quality was the biggest challenge – and the most rewarding. I learnt a lot in my years at Chapel Down and I'll always be grateful for working with such a dedicated team and will always remember the successes we shared," commented Luke.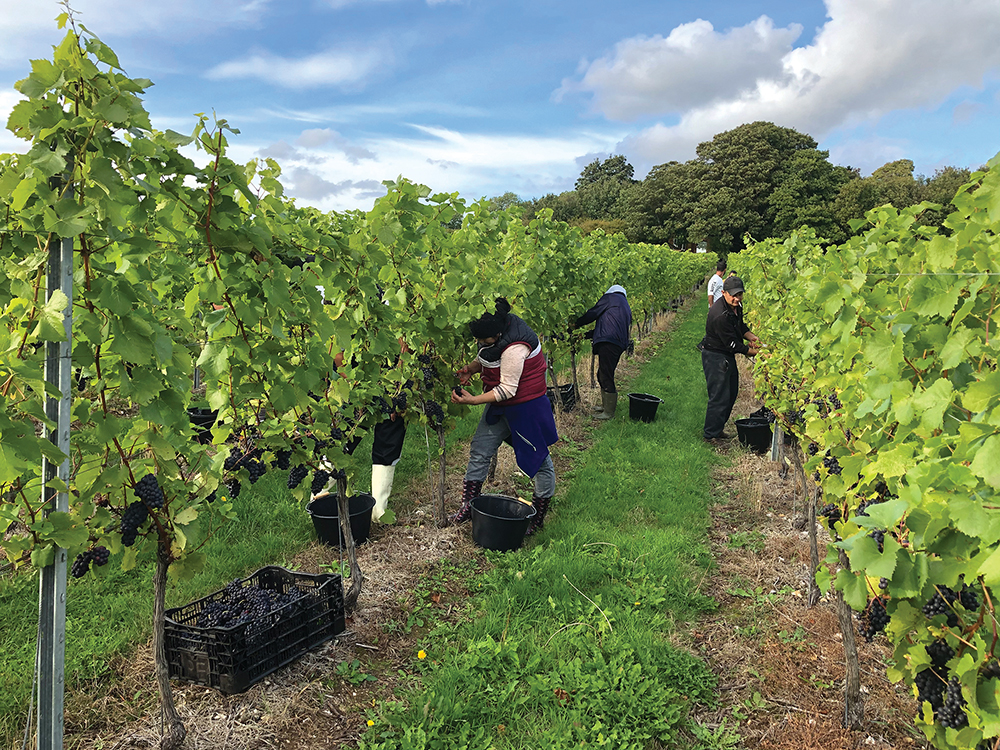 Agro-Pro's services
Luke left Chapel Down to set up Agro-Pro in March 2020, to use his knowledge and experience gained over many years to fill a gap in the services available to help both new and existing vineyards. "Whether you're a small or large producer, there's always a need for support to overcome difficult, unforeseen periods." 
New vineyards
The main focus of Agro-Pro's business is to establish vineyards, taking their owners through from planting to their first harvest. "I guide clients into deciding what they want to achieve and crafting their own ideals rather than following everyone else. The first and most important decision is to select a suitable site and I can offer an impartial audit for clients, their directors or shareholders. After planning and planting, we get vineyards up and running in their first three years so that they are properly established. If needed, we can then manage vineyards that are too small to justify employing a vineyard manager or provide temporary vineyard management."
Luke also offers a mentoring service, where he supports the management of a vineyard in partnership with a staff member. "This is really useful for someone who is studying viticulture or who has transferable skills but is new to growing vines, as it helps them make the best viticulture decisions and understand the implications of such decisions."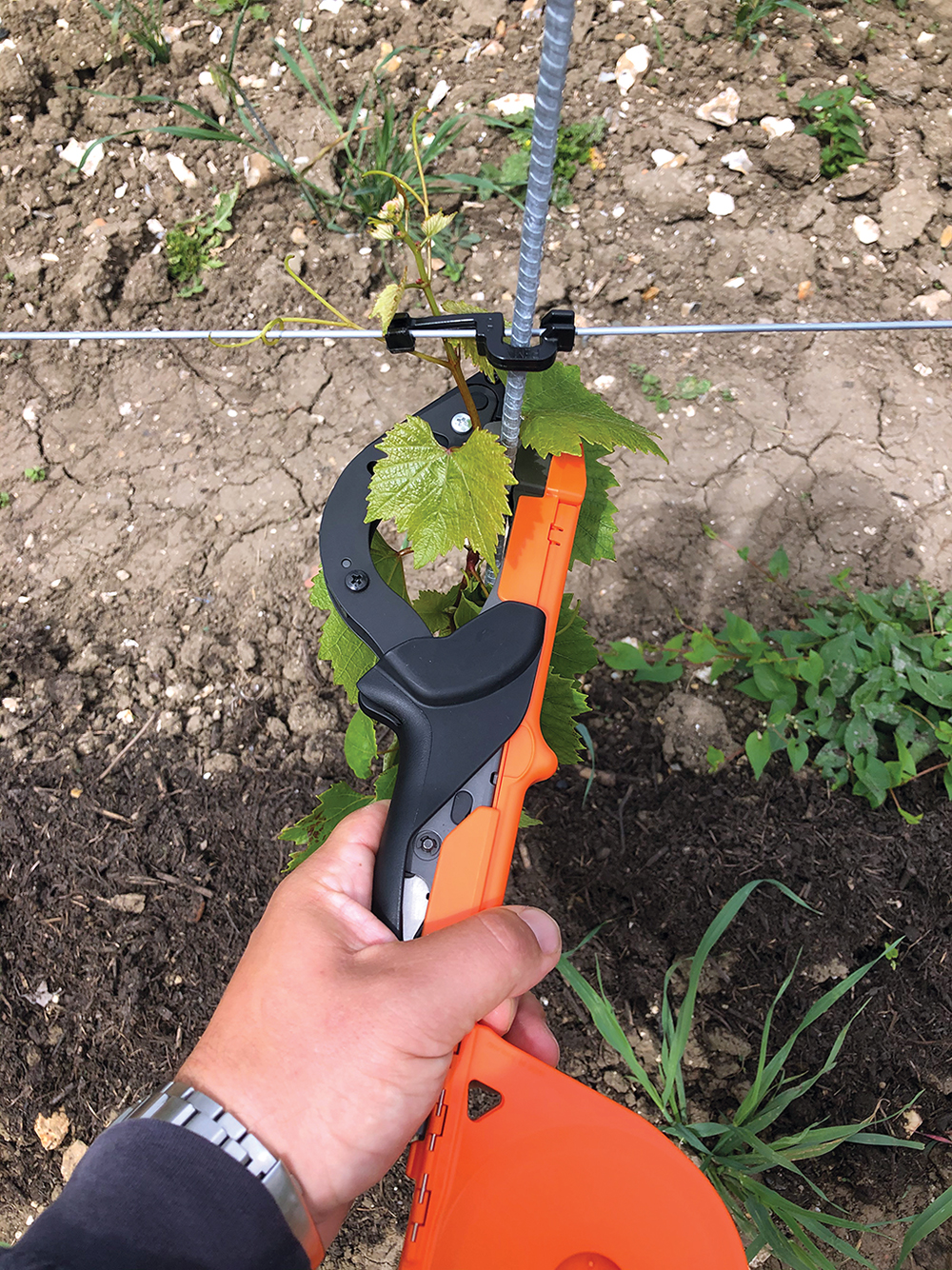 Established vineyards
Luke sees Agro-Pro as a service that can, "fill in the gaps for growers to help them get the basics right, especially at peak times when they can be spread so thin. I always offer a free consultation to determine if I can help."
As well as at peak times, established vineyards often have occasional requirements for expertise and support during expansion, change, or with new staff – and Agro-Pro is able to provide flexible services to assist. "One of my popular services is practical sessions on specific vineyard tasks such as pruning or an area of viticulture such as pest and disease management." 
Established growers who sell their fruit are often looking at increasing quality to get a higher price per tonne. "Also many growers are keen to review or benchmark their practices in order to reduce costs and achieve better margins," explained Luke. 
Working with organic and conventional growers, Luke is always interested to get involved with any viticulture research or trials. "To support vineyard managers I'm able to setup, monitor and report on specific vineyard trials a grower may want to evoke."
Professional relationships
As the UK wine production industry is relatively small Luke finds there is a real advantage in working closely with such a collaborative community and says: "I always want to give the best impartial advice possible, so I choose to work with other professionals to deliver what the client needs. I have relationships with contractors and suppliers in the UK and Europe and access to other consultants worldwide."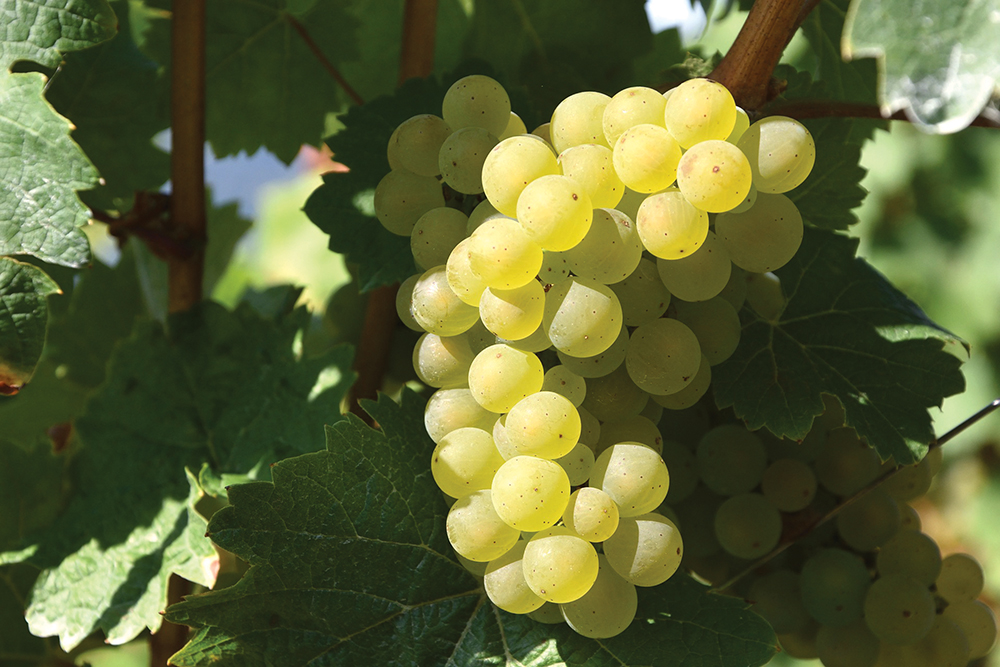 Keeping costs under control
Agro-Pro's approach to vineyard management is to set up the vineyard in the right way so that it can be run efficiently ensuring that all tasks are timed and carried out correctly and that yields and quality are increased appropriately to reach their potential. "If you get the basics wrong it will cost you at some point," exclaims Luke. "I only take on a project if I feel I can add value and save a client money, short or long-term," he added. 
In an emerging wine region, there is a fine line between innovation and making a costly mistake explains Luke. "Agro-Pro aims to help clients make calculated innovative choices based on experience and sound data – this should be encouraged as it allows our industry to continue to move forward."
Opportunities and challenges
Luke sees that one of the challenges for the UK wine production industry is the shortage of qualified vineyard personnel that will be needed as the industry continues to grow. "I think there are some excellent opportunities for anyone who wants to get involved in vineyard work. It's hard work that doesn't enjoy all of the glamour and plaudits that the winemakers receive,  but it's incredibly rewarding."
A recent challenge that Luke sees the industry facing is labour cost and availability. "I'm all for embracing mechanisation, but there are some jobs that need to be done by hand and typically we all need the same workers at the same time. We are also competing with other fruit and vegetable producers, all sourcing labour from a dwindling post-Brexit supply."
Sparkling wines have been leading production for many years but Luke sees there is an opportunity to create more still wines and also to explore different methods to make sparkling wines. "I know this isn't necessarily a popular view and many producers would prefer the super-premium traditional method image but the super-premium market is quite small. As our industry continues to grow we need to be able to offer a range of wine styles accessible to larger markets at variable price points."
As climate change continues and the success of English wine grows, Luke believes that there will be more international wine producers establishing themselves in the UK. "I also think the negotiant model of buying in grapes will become more common. I believe there is and always will be a good market for good quality grapes."
Whitewolfe Wine Estate
Whitewolfe Wine Estate is a self-funded joint venture between Luke and his best friend and fellow Plumpton College wine graduate, Clare Whitehead. "We both have a similar ethos regarding wine and grape growing which is to produce the highest quality fruit and prove we can do this in the most sustainable and efficient way. So we put our money where our mouth is and planted in 2020. The vineyard is planted with 25 acres of Chardonnay in the well known high quality area of Kits Coty in Kent. We will make some different wines as well as sell grapes to some of the top producers in the UK. We are already seeing demand for the fruit which is great. This, we think, is because the producers know the area and its reputation and combined with our knowledge of growing high-quality fruit, it means they will be able to ensure excellent quality Chardonnay for their most premium wines. 
Whitewolfe is proud to be a founding member of Sustainable Wines of Great Britain, becoming accredited in 2020. The vineyard is very much my classroom and gives me the opportunity to continue learning and improve upon what I do," concluded Luke.