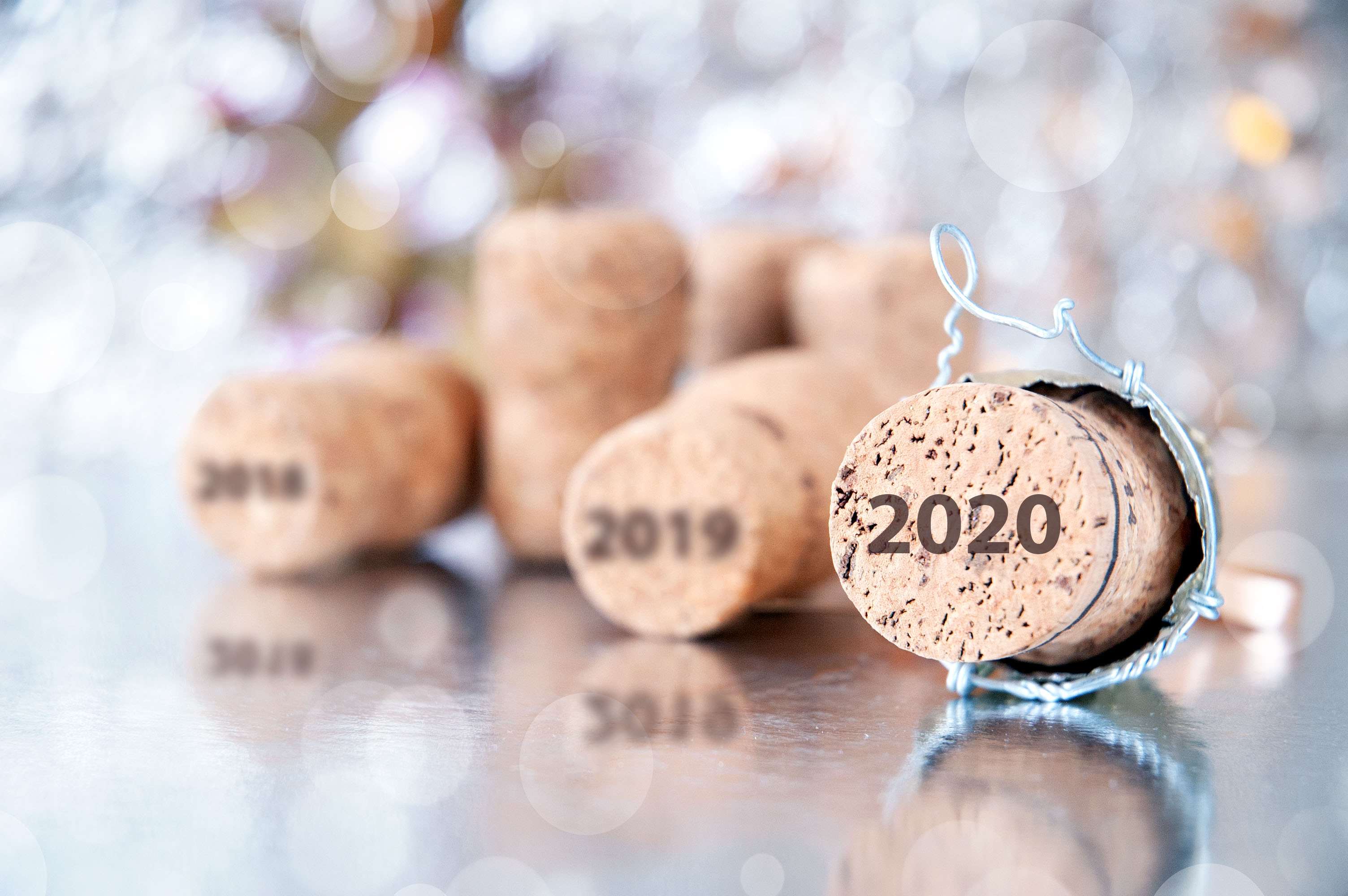 If you make wine and haven't yet met Matthew Jukes, get in touch with him.
• www.matthewjukes.com  • admin@vineyardmagazine.co.uk
It has been fun. 2019 was a year of huge upheaval in the UK wine scene with a difficult harvest this autumn, a lot of wine swilling around thanks to last year's 2018 bumper crop, a large number of new labels popping up and feverish new plantings being slammed into the ground in all corners of our land. But what can we expect to happen next year?
More of the same I hope, and by that, I mean I am on the hunt for great new wines. I would like to taste every new bottle in the UK in the hope that this column is bang up to date every single month. A tall ask perhaps, but I will have a go. If you make wine and we haven't yet met, then get in touch! 
In the spirit of what I hope will be a stunning year ahead, I have selected three brand new wines for you to hunt down and taste this month. Each one demonstrates exquisite balance, pinpoint accuracy and also great value for money. They are all, also, forward-looking wines. 
New releases should all have forward momentum, impelling your palate to stay tuned, not lag behind and signal intent, too. New film releases attract the eye because of their individuality, excitement and originality. Wine should mirror these intentions and 'classic interpretations of bygone era' wines should only appear as often as genuinely worthy director's cuts classics appear on our screens – i.e. very rarely.
2020 will be another year of building on our foundations as a nation. Deep roots are beginning to support our business. I was in Adelaide in late October and was delighted to spot two cuvées of Gusbourne and a Hattingley Valley on the shelves of a highly respected wine merchant. These smart wines were spanning a price range of $AUD78 – $AUD265. It appears that the world already knows that we make great wine. We need not to drop the ball and keep on pushing. There is a big prize on the horizon and my chosen trio of beauties will do their bit to inch us closer to our collective goal.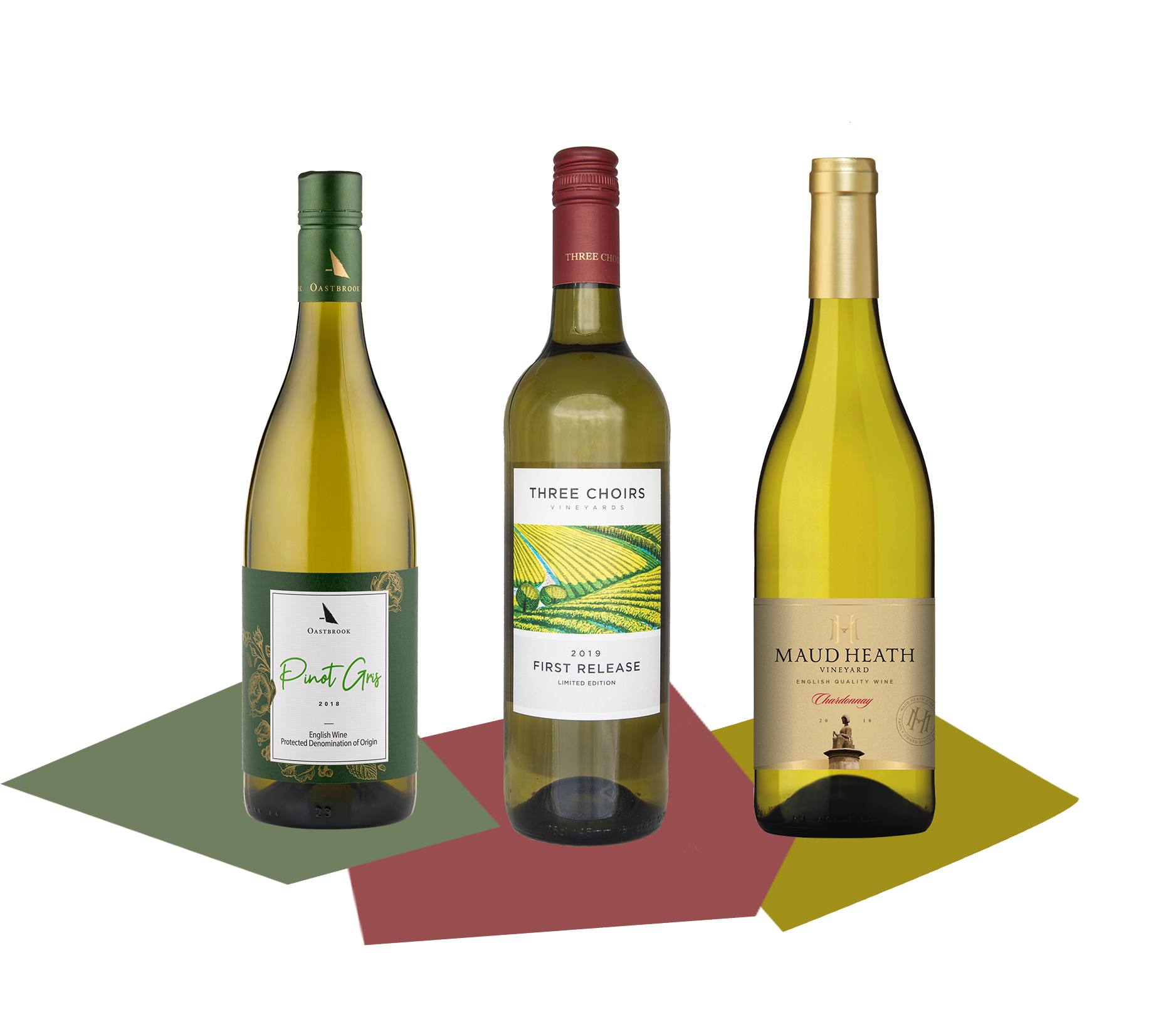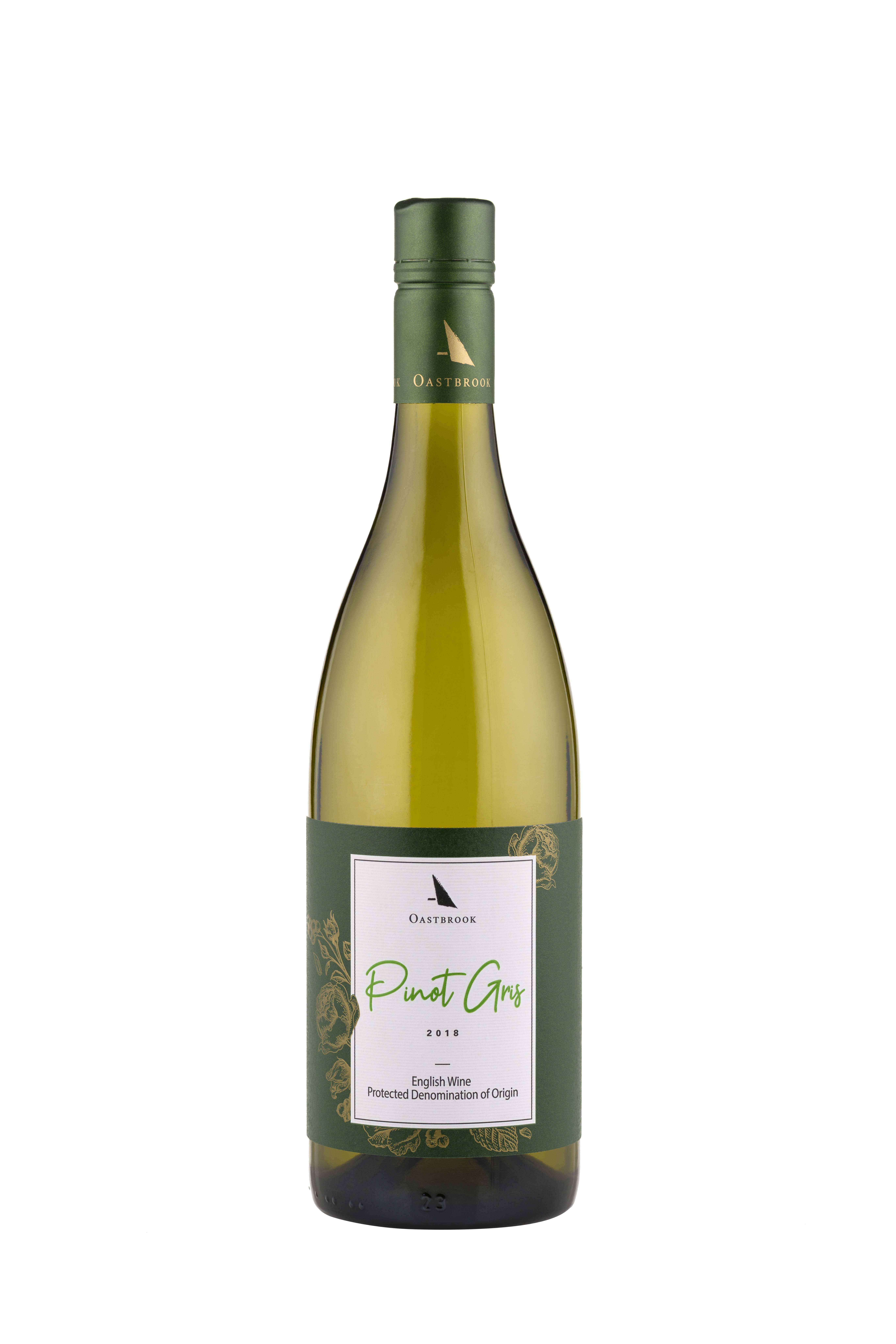 Pinot Gris, 2018 
A new name to me, this was a bottle which took me completely by surprise. Made from ripe Pinot gris grapes, in a lush, fuller-framed style, but without the use of oak, this is the sort of wine which mirrors some of the top end Friuli numbers which are the darlings of expensive Italian restaurants.  
A far cry from Grigio, but stopping well short of Alsatian lustiness, Oastbrook's Pinot Gris flirts with the senses; momentarily flashing a silky slip but quickly adjusting its attire just in time before the paparazzi appears. Pinot gris is such an exciting grape when the balance is right and Oastbrook manages to achieve a heady flavour with crisp acidity and this is tightrope walking of the highest order.  
Situated on the Kent/Sussex border, near Bodiam Castle, this estate's viti-specialist and owner is America Brewer (easily the best name in the UK wine business). Simon Woodhead makes this still wine, while the ubiquitous Dermot Sugrue makes a fizz. Watch this space.
First Release Limited Edition, 2019
I am keen on this First Release wine, having spotted it in the past, but I was too slow off the mark to write it up because it sold out so fast! This time, it goes on sale only a few days before the publication of this issue of Vineyard and so I am crossing my fingers that you will be able to buy some. 
This is, categorically, the finest value white wine in the land – for a few days only. In spite of the wet weather at harvest time this year, winemaker Martin Fowke reported that he was very pleased with the fruit character and balancing acidity in this limited-edition release.  
He could not be more accurate in this statement because this startlingly refreshing wine, made from Solaris, Madeleine angevine and Siegerrebe, is gentle, mildly tropical, super-smooth and, right on the finish, crisp and scratchy. Perhaps this style of wine could be more broadly available in the future because as restaurants and bars seek out more immediately appealing wines for their By The Glass collections, this must be a dead cert for thousands of worthy establishments around the land.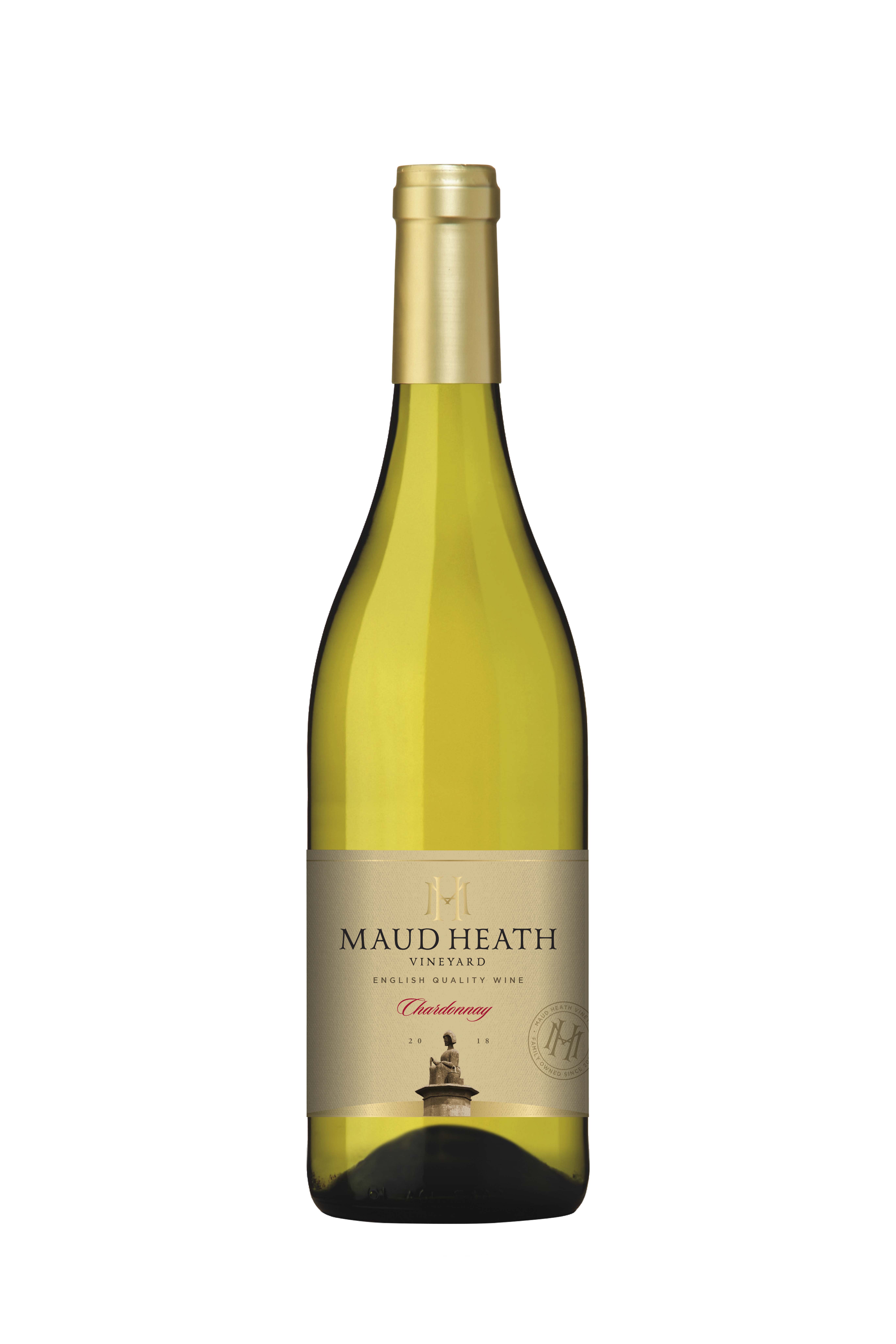 2018 Chardonnay
This brand-new Chardonnay was released at the end of November and so is perfectly timed for this issue. Made from 100% unoaked Chardonnay, without the need for malolactic fermentation on account of its silky acidity, this is a wonderfully luxurious wine.   
The shape and size of this creation is identical to a fine Chablis, and yet there is none of the cheese rind or metallic aftertastes so often associated with lesser examples of this popular style of wine.  
It is crystal clear, sonorous, superbly long and lithe and it sings of its majestic variety. Youthful and tense, but with every chance of making five years with ease, this is a great release for this estate. 
I have long been a fan of the red wine from Maud Heath and I was excited to taste two pre-release screenings. 2018 Tytherton Red, due to be released in March 2020, is simply stunning. Made from 55% Pinot noir and 45% Rondo, and carefully aged in French oak for five months, this is a wine you should queue up to buy. It is set to be the finest vintage to date of this celestial wine. A 2018 Pinot blend made from 60% Pinot noir and 40% Pinot meunier will also be released in the summer and this is another stunning wine. Maud Heath is going to realise its undoubted potential in 2020.