Each bottle has a slightly different noteworthy attribute for Matthew Jukes.
This month, I have gathered together a trio of wines that I think are genuine unexpected heroes. I say unexpected because while there is nothing obvious connecting these three wines, each bottle has a slightly different noteworthy attribute that has attracted me to it and yet none of these traits are what one would call predictable.
All Angels gains its place by using the Rondo grape as a base for a spectacularly juicy sparkling rosé. There cannot be many wineries who have taken this particular plunge.
Boco is a Charmat method sparkling wine that has elevated this vinification technique to a higher plane. A couple of wineries have succeeded with this method before, with Flint and Hattingley Valley two successful brands that spring to mind, but Boco has come out of the blue with highly stylised packaging that cleverly and convincingly puts you in an appropriate frame of mind before you pop the cork. I cannot emphasise just how important label design is for a wine's success and I always mention eye-catching packaging when I spot it.
Kinsbrook has two sub-themes that make me sit up and take note. The first is that this is a debut release and we all know just how difficult it is to hit the ground running. The fact that this is such a delightful wine is testament to the immense care and patience taken during its production, but the attention to detail doesn't stop here. A subtle, but incredibly effective, adjustment to the packaging has set this wine aside from the pack. You will see, from the image opposite, that this bottle stands out by waving a miniature flag at you by way of its delightful neckerchief. You can google the old packaging if you wish and you will see that this small but hugely impactful tweak has completely upgraded the visual impact of this wonderful wine.
These wines might have been unexpected heroes had you come across them out of the context of this column, but I hope that the Vineyard Magazine faithful embrace their efforts such that they will all be considered trusted and reliable heroes from this day forwards. 
---
2014 All Angels, Sparkling Rosé
£31.99 www.grapebritannia.co.uk £40.00  www.port2port.wine 
You see, or rather smell, that everything is not entirely as it seems when you put your nose into this glass. There is a bass note here that thuds metronomically, akin to The White Stripes Seven Nation Army's intro, played through a great set of speakers. What is going on here?
The answer is a terrific sparkling rosé that bases its foundations on the lusty Rondo variety. In addition to ebullient Rondo, Pinot Gris and Pinot Noir make up the numbers, and so this is a rather lusty and flamboyantly designed rosé sparkling wine. But with all of this enthusiasm, does it work? The answer is that this is a thrillingly poised fellow with a bright 12% alcohol and a 7.6g/L dosage and these statistics manage to keep its toes on the ground.
Not surprisingly, my tasting notes revolved around the layers of wild cherry, raspberry and hedgerow flavours that I find irresistible, but I wrote more about the styles of cuisine with which this wine ought to be paired than flavour descriptors. Don't fall into the trap of thinking that this is a wine for fruity puds – it is not. It is too dry and structured. In fact, this is a wine that would come into its own with Indian feasts, Mexican meals, Chinese banquets and all manner of sweet'n'sour, spicy and chilli hot recipes that terrify most wines. I think that this outlier in the rollcall of English rosé sparkling wines ought to be recognised as a true pioneer.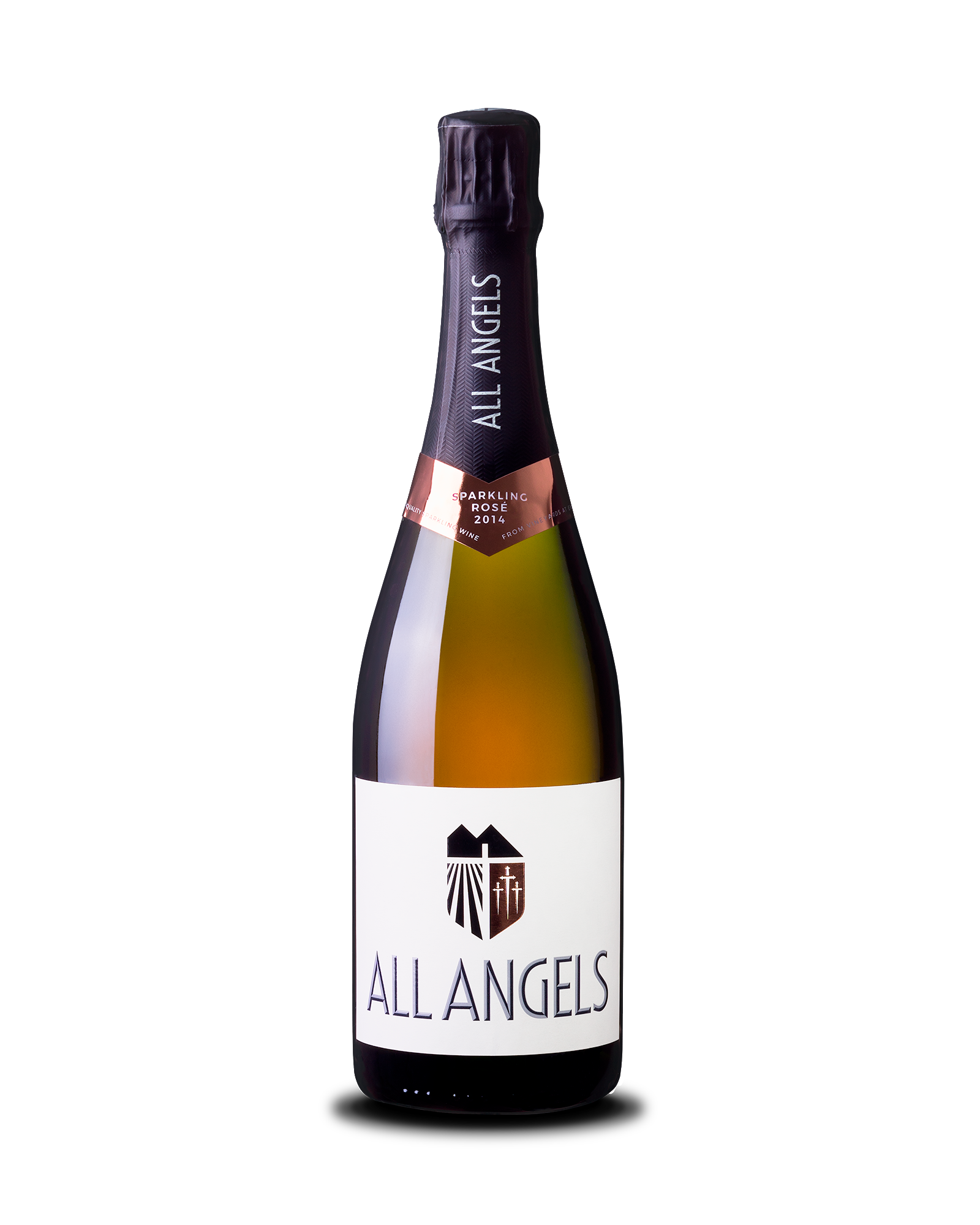 ---
NV Boco by House Coren
£26.00 www.housecoren.co.uk 
I have wanted to write this wine up for a while, and when I met the owners at the epic Vineyard & Winery Show last year, I felt that I genuinely understood the passion and ambition these guys have indeed managed to imbue in this creation.
Made in the Charmat, or Prosecco method, from 42% Reichensteiner, 29% Chardonnay and 29% Pinot Noir, this is an elite Charmat at the top of this particular method's tree! I had long wondered what the name meant and William Coren explained that he took it from the old Sussex regional dialect word 'boco' derived from the French 'beaucoup' meaning 'more'!
I love this – I can see Boco fans sitting in the sunshine this summer shouting Boco at the top of their voices while ice buckets are raided for more and more bottles of this slippery-smooth orchard scented wine.
It is hard to find genuine aperitif styles these days that are not swamped with lashings of youthful acidity, and Boco's crowd-pleasing shape and size makes it an alluring proposition for all-day glugging. I cannot finish this recommendation without mentioning the packaging – I think it wears one of the most eye-catching labels in the country.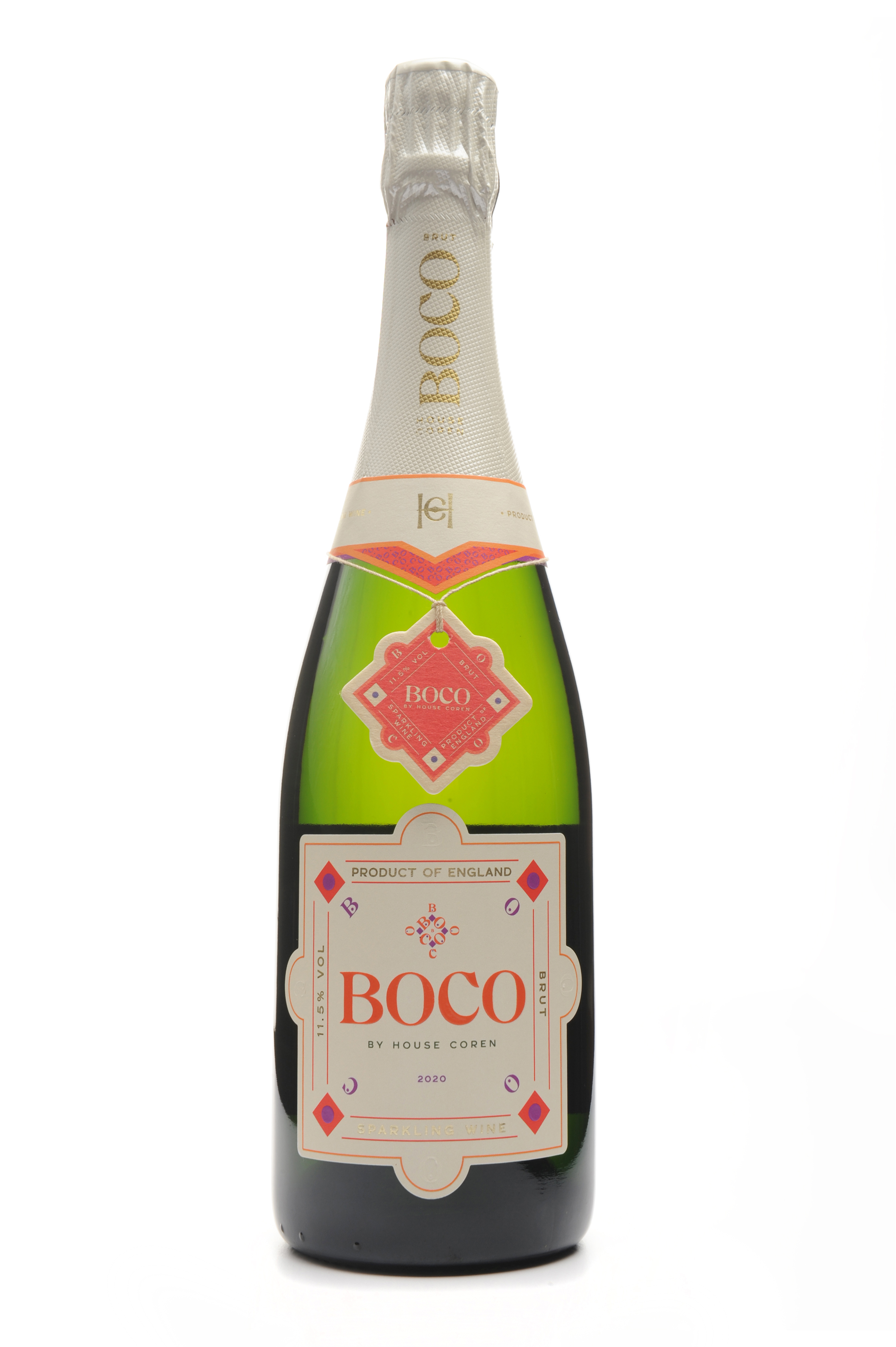 ---
2014 Kin, Vintage Cuvée, Kinsbrook Vineyard, West Chiltington
£35.00 www.kinsbrookvineyard.com
I have tasted this wine a couple of times over the last twelve months since first highlighting it in my own English Wines A-Z last June, and the more I see of it, the more it digs into my psyche.
Made at Wiston, by our old friend Dermot Sugrue, from 61% Chardonnay, 26% Pinot Noir and 13% Pinot Meunier, this is the debut vintage of a new, Pulborough-based brand that is sure to go places.
With a long 60 months lees ageing, there is an honesty and depth of fruit here that sits behind the open and engaging nose. Only 5871 bottles were made, so it is in rather limited supply, but I venture that those of you seeking lesser-known, artisanal wines with grand flavours ought to shop here.
Rebecca Dancer, Marketing & Creative Director at the Beckett family's business, explained that the bottles have also had a recent 'glow-up', trading the original, traditional black-foiled neck for a more modern neck adornment. This wine now looks even more chic, and this design flourish certainly matches the elegance of the flavours found in the glass. This is a sophisticated creation for gastro-aesthetes wishing to encourage new talent.