After a year of lockdown restrictions, we are desperate to be set free. There appears to be pride in buying local products alongside an emerging appetite for supporting local businesses exploring the wonders and uncovering the treasures of our beautiful isle.  Wine tourism ticks so many of these boxes and Vineyard finds out how wineries can embrace the benefits of the wine tourist and achieve visitor experience excellence.  
Tourism has become a buzz word amongst Britain's wine producers over the last couple of years and is fast being recognised as a vital part of the industry's future. Wine tourism may even be a positive outcome from the pandemic, with 'staycations' and a desire for outdoor experiences – and this provides an excellent opportunity for British vineyards to shine. A well organised and effectively delivered wine tourism experience can benefit the visitor and business alike.
In response to this growing area of the industry, WineGB held a three-day virtual conference in March, 'UK Wine Tourism: The Roadmap to Success', with a stellar line-up of speakers including experts from VisitBritain, the travel industry, the emerging UK regional wine clusters, some best examples of regional wine routes in other countries – and commentators on achieving excellence. WineGB members are able to view the recordings from the conference on the WineGB website.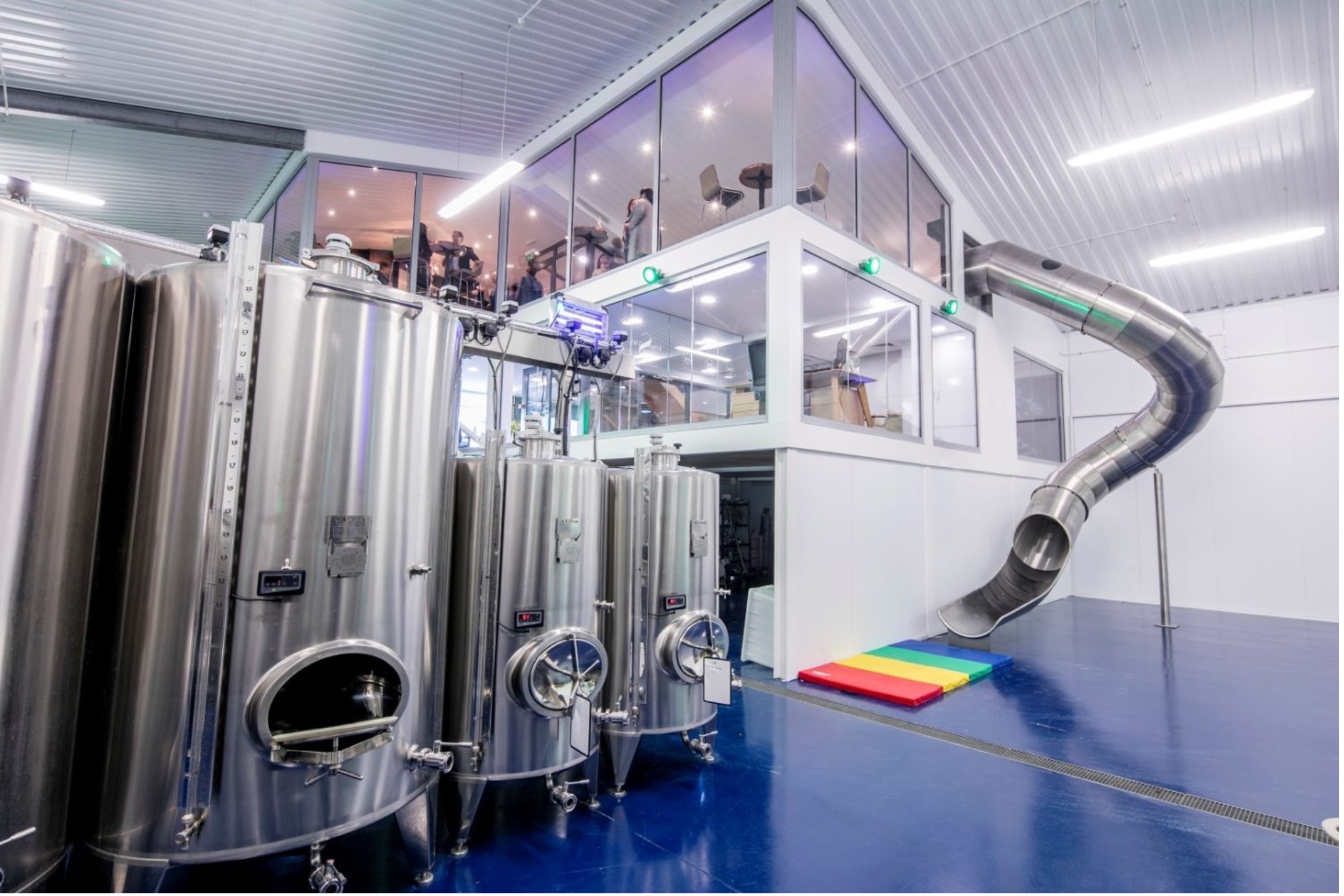 The value of wine tourism is well recognised in established regions across the globe. "There is a wealth of evidence-based research that highlights the economic importance of wine tourism for wineries and vineyards and how it can help develop brand loyalty," explained Dr Steve Charters MW and Professor of Wine Marketing at ESC Dijon/Burgundy School of Business. "Wine tourism also has a positive impact on the local economy increasing footfall for coffee shops, pubs, restaurants and hotels. But remember, it is the experience you are selling, not the wine," Steve added.
Mark Harvey, Chapel Down Chief Commercial Officer heads up the WineGB tourism working group. Speaking at the WineGB conference he highlighted the importance of the wine tourist stating: "A recent study from New Zealand shows that the domestic wine tourist spends 32% more than the average tourist and that the international wine tourist spends nearly 80% more than the average tourist.
"Not only can wine tourism generate more income for the vineyard or winery, but it boosts the local economy through increased visitor numbers, visitor spend, employment and other ancillary businesses."
Janet Uttley, Head of Business Support Transformation at VisitBritain is anticipating a good domestic tourism spend in 2021. "According to VisitBritain's annual tourism forecast, the UK will hopefully see a recovery of domestic tourism spending in 2021, with the predicted figures suggesting that spending will be up 82% compared to 2020. This value of around £51.6bn, includes £37.6bn which is earmarked solely for leisure day trip spending, on activities such as vineyard visits and tours."
Understanding visitor caution due to Covid-19, VisitBritain are providing tourism businesses with a free official mark 'We're Good to Go' to display on their publicity and at their venue. According to Janet 35 vineyards have already qualified to display the mark. The application can be found on the VisitBritain website in the business hub section, where it explains that this official UK mark signals that a tourism and hospitality business has worked hard to follow Government and industry Covid-19 guidelines and has a process in place to maintain cleanliness and aid social distancing. According to the website, if the business welcomes international travellers it is possible to update the application to include the 'Safe Travels' stamp from the World Travel & Tourism Council.
VisitBritain in recognising that there is likely to be an increased interest in domestic tourism, has also launched a new domestic campaign, 'Escape the Everyday – at Home' to inspire consumers, with a website area with toolkits and logos for businesses.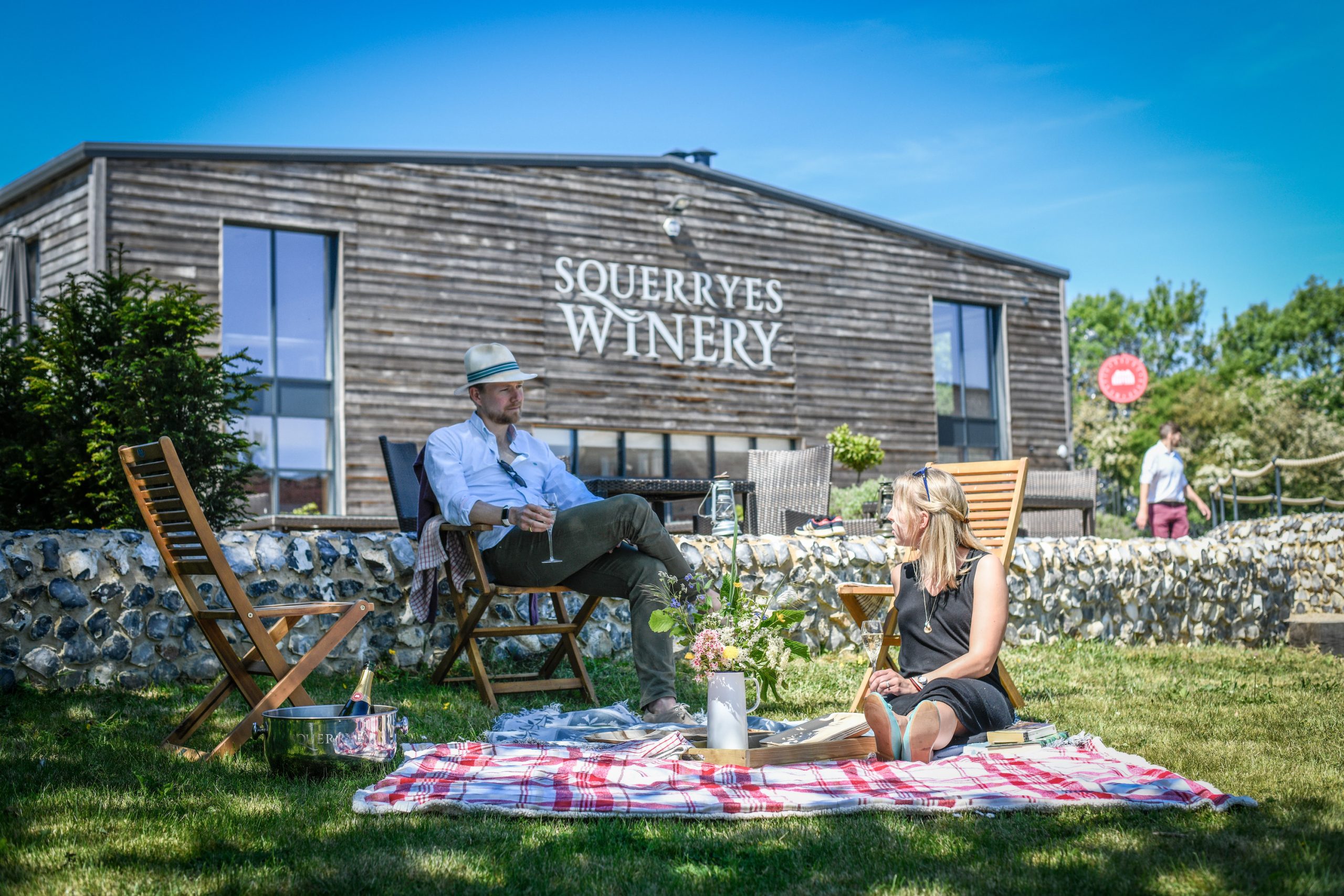 Working together: the Wine Garden of England
The UK has several emerging wine tourism clusters including Vineyards of the Surrey Hills, Vineyards of Hampshire, Wineries of Sussex, the very new Yorkshire Wine Trail, and soon to be launched Rother Valley Vineyards. However, leading the charge on collaborative joint ventures is the Wine Garden of England, formed of seven leading Kent producers, just over three years ago, who quickly recognised the value of working together.
It was a Twitter exchange between Charles Simpson, co-owner of Simpsons Wine Estate and Charlie Holland, winemaker at Gusbourne Estate in 2016 that started the conversation about how the Kent vineyards might benefit from working together. Very soon tourism emerged as a clear winner – as all the vineyards would benefit from driving footfall to Kent. The first official meeting of the inaugural members took place at Chapel Down in February 2017, with representatives from Simpson's Wine Estate, Gusbourne Estate, Chapel Down, Biddenden Vineyard, Hush Heath Estate and Domaine Evremond, with Squerryes joining as the seventh member a few months later. Charles is the current Chair of the Wine Garden of England.
"Our aim, or mission, is to significantly increase momentum behind wine tourism in Kent by collaborating as a partnership, in order to add value to the efforts of individual brands in this specific area. We also knew that we wanted to keep it simple. We wanted to make sure that booking would be super easy for a complete seamless experience – a vineyard visit, a lovely restaurant, maybe another vineyard or other local attraction and transportation, in just a few clicks," explained Charles.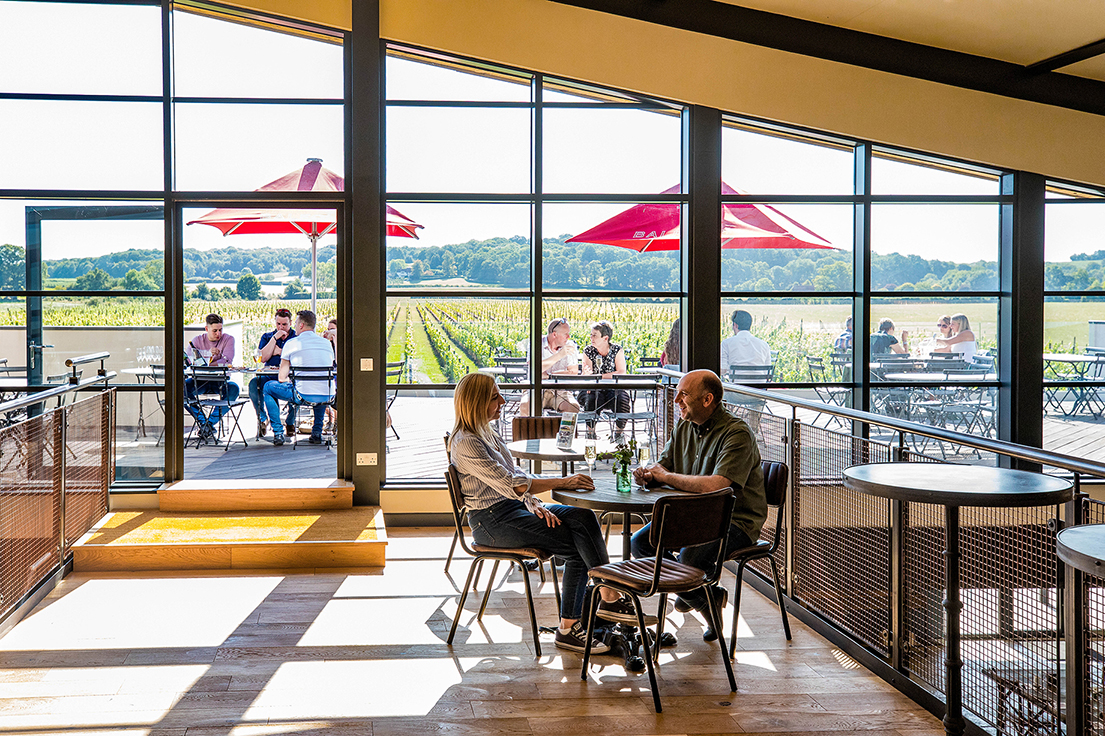 As wineries and vineyards their business focus is wine production. "We realised that we all know about growing grapes and making wine, but not much about the tourist industry so we reached out to VisitKent – who were delighted to work with us as they also saw lots of opportunities," commented Charles. VisitKent were a huge help in the initial stages getting the group off the ground. "Although they haven't directly funded us, they have found funding for our branding and the website and have helped us link up with other potential key stakeholders, including South Eastern Railways – whose campaign is to get Londoners out into Kent for weekends. They have even provided signage on their stations. The name came from a brainstorm with the seven vineyards, but it was actually Lynn Murray at Hatch Mansfield/Domaine Evremond who blurted it out – as we thought of every possible anagram of Garden, England, Wine, Kent etc," Charles added.
Knowing that they were the worst people to give an unbiased view on their own venue's tourism offers, the Wine Garden of England members decided to bring in some expertise. "We invited Steve Charters, one of the world's leading authorities on wine tourism, to visit each of our estates as a 'tourist' – but not quite a mystery shopper. He assessed each venue, what was good, bad, different or unique and provided feedback to us as a group – with warts and all. Steve also spoke of the attributes that made other wine regions successful, the value of the wine tourist, and importance of putting the geographic brand above the estate's own.
"Steve also highlighted that tourism takes time, resources, and skill. We knew that to be successful we needed to employ a dedicated person, and Sally Murphy is our full-time marketing executive to take Wine Garden of England forward to the next phase," explained Charles.
Speaking at the WineGB tourism conference, Charles highlighted key points of the value of working together:
υ Increasingly profitable cellar door sales
Increase in life-long brand ambassadors
Building a direct customer database
Greater gravitational draw for visitors and journalists to Kent
Greater gravitational draw for other businesses and partners
Access to Local Government and Partnership Funding opportunities
Contribution to wider local economy
"We are forming some exciting partnerships and we should be able to announce the addition of a major retailer soon," smiled Charles. "As there is a natural affinity of fine wine with fine dining, we are really excited to be collaborating with the Pig, Fordwich Arms and other fine Kent restaurants. However, one of our many interesting discoveries has been the story of Gundulf, a monk who was appointed as Bishop of Rochester Cathedral in 1077, who propagated vines and made wine in the grounds. For a while after Gundulf's death a wine festival was held in his memory – and in November 2018 and 2019 this was recreated by the very enthusiastic current Dean and Chapter of Rochester in partnership with the Wine Garden of England. The cathedral hosted a celebratory dinner, with a blessing of the wine and a public fund raiser the following day, with tastings from the seven vineyards," added Charles. Wine Garden of England plans to continue this event as an annual celebration.
"I would strongly urge other geographic regions to create their own tourism cluster – there is no magic sauce – so the Wine Garden of England is absolutely open to sharing its experiences. When we set up the Wine Garden of England, we realised we needed to be flexible, fast and nimble, so we kept the initial group of vineyards small. We would never have got off the ground with any more vineyards– we would still be arguing. But the group is inclusive and will be welcoming other Kent vineyards soon. Joining vineyards need to have a visitor centre that meets certain standards and be able to contribute financially," he added.
Charles is excited for the season ahead and the future. "My gut feeling is that tourism will bounce back and bounce back big. It's a perfect storm – with Brexit triggering loyalty and support for local producers and the Covid-19 situation favouring outside activities in safe rural locations."
The Wine Garden of England has now set up its next steps, which Charles revealed at the tourism conference: 
Develop an integrated booking platform: VinTrial
Finalise the Wine Tour Charter…a list of 'boxes that must be ticked' and a process for policing implementation effectively
The Marketing Manager will implement the 2021 marketing and event plan
Develop strategic partnership with hospitality and transport partners
Develop formal criteria for other Kent producers wishing to join the WGE group
Best practice guidelines
For many vineyards and wineries wine tourism is a venture into a new unknown business – quite different to their familiar wine business – so revised planning and guidance may be needed with new skill sets and strategies to achieve an excellent visitor experience. To help producers to engage with this market, WineGB launched its first Wine Tourism Best Practice Guidelines to serve as a guide to inspire vineyards to achieve the very best in their offerings.
WineGB's industry report 'Looking to the Future' in 2018 highlighted that in addition to the increased footfall that tourism brings there is an opportunity for wineries to benefit from the higher margin direct-to-consumer sales and enhanced online sales – helping the long-term commercial viability for many vineyards.
"The 'Wine Tourism – Best Practice Guidelines', contains the top 10 recommendations for success, drawing on key themes and guidelines produced from other countries. Each guideline is illustrated by a best practice case study from an initiative in Britain or around the world," explained Mark Harvey, Chair of the WineGB tourism working group. "The intention is that this document will be periodically reviewed and developed as best practice examples are initiated and as the wine tourism regions in the UK themselves evolve."