Matthew Jukes looks at the way forward for a vast number of English wines.
Subtly oaked whites are fast becoming my favourite style of white wine. Neither too skinny and sour nor too hefty and oily, these wines manage to cover a vast landscape of flavour and they inevitably possess greater food-matching skills than those without this sometimes-undeclared ingredient, too.
Involving every style from those wines where you can sense a certain textural depth on the palate but cannot smell a single stave up to perfumed creatures where the carpentry takes turns with the fruit to romance the drinker, these wines indicate that this is the way forward for a vast number of English creations who have yet to find their mojo. For this reason, I do not have any 100% Chardonnay wines in this month's column, however, the Chardonnay grape does pop its head up briefly in one of the wines. Instead, I have a cornucopia of grapes all blessed by the lightest of touches of the mighty oak tree.
My inspiration for this article came in the form of a wine which I understand a huge number of people liked and it even won a gold medal at the WineGB awards but I really did not enjoy it at all.  I am aware that I am breaking confidence as I write the next few sentences but I cannot fully explore my feelings without doing so.  I hope that owner of Hidden Spring, David McNally, forgives me for this indiscretion.  David asked me what I thought of his 2019 Bacchus Fumé long before it came up trumps on the WineGB tasting bench.  I felt compelled to explain my thoughts in email because a simple, 'I don't like it', didn't seem fair on this occasion.  My expression was that it was 'a little too smoky bacon for me'.   While this is a clumsy way of saying that the oak was too pungent and that I felt that it didn't sit well with the fruit, David didn't mind a bit.  His wine sold out, so be it.  Each to his own.  A year later and the 2020 turned up and I nearly dropped my glass.  I sent David an email immediately, this time with a little more of an upbeat theme – what had he done between the awkward 2019 and the graceful and ethereal 2020?  He explained, in fascinating detail, how he decided to modify his oak recipe and I have to tell you that if this wine doesn't win another gong then I think that the world has gone mad!  This wine and others overleaf are extraordinary examples of just how talented some of our winemakers are when it comes to intricately weaving oak into the core of their magical white wines.  Long may this last.  It is another sure-footed step in the direction of making elite, still white wines in our land.
This wine has the most extroverted oak impact of this month's trio in spite of the fact that winemaker Ben Witchell describes his vessels as 'neutral'.
Made from a blend of 50% Pinot Noir, 20% Pinot Blanc, 20% Bacchus and 10% Pinot Gris, the fruit is whole bunch pressed and fermented in average aged, four-year-old American oak (although I cannot sense that it is American as opposed to French) and then it is aged for nine months in barrel, too. There is no doubt that the oak adds gloss, élan and exoticism as well as helping these four grapes to get to know one another very well in a relatively short space of time. The only thing it doesn't add is actual oakiness, which is a relief. Partial malolactic fermentation further softens Silex and some of the Bacchus used is held back from the 2019 harvest and this brings a more mellow tone to this oft-angular variety. It is clear that Ben thinks deeply about how he assembles this wine not least because it is called Flint Vineyard, Flint White (Silex meaning 'flint' in French) – so good he named it twice! It is a chance for him to show off his 3D wine blending brain and it works because this is one of the most adventurous, challenging and, ultimately, rewarding white wines in the country.
---
If any winery in the country thinks that they can live without oak in their armoury then they are mistaken and this wine will show you why.
Made from Chardonnay, Ortega and a dribble of Bacchus, this wine is a masterclass in assembling a thoughtful blend from delicate components in a sensitive and beautifully balanced manner. While Ortega (22%) has its own particular juiciness, the oak in this wine was only deployed in the Chardonnay component and it was done with devastating precision. Bacchus's job is to come in on the finish in order to bring levity and a snap of acidity. The Chardonnay was kept on its lees in a mix of new and older barrels and this allowed it to build in succulence and faint biscuitiness without adding any carpentry notes whatsoever to the finished wine. The result is a harmonious and complex white with summer orchard fruit, gentle florals and nice citrus touches and, given the value for money, it is definitely one of the most discreet and yet intellectually stimulating white wines of the year.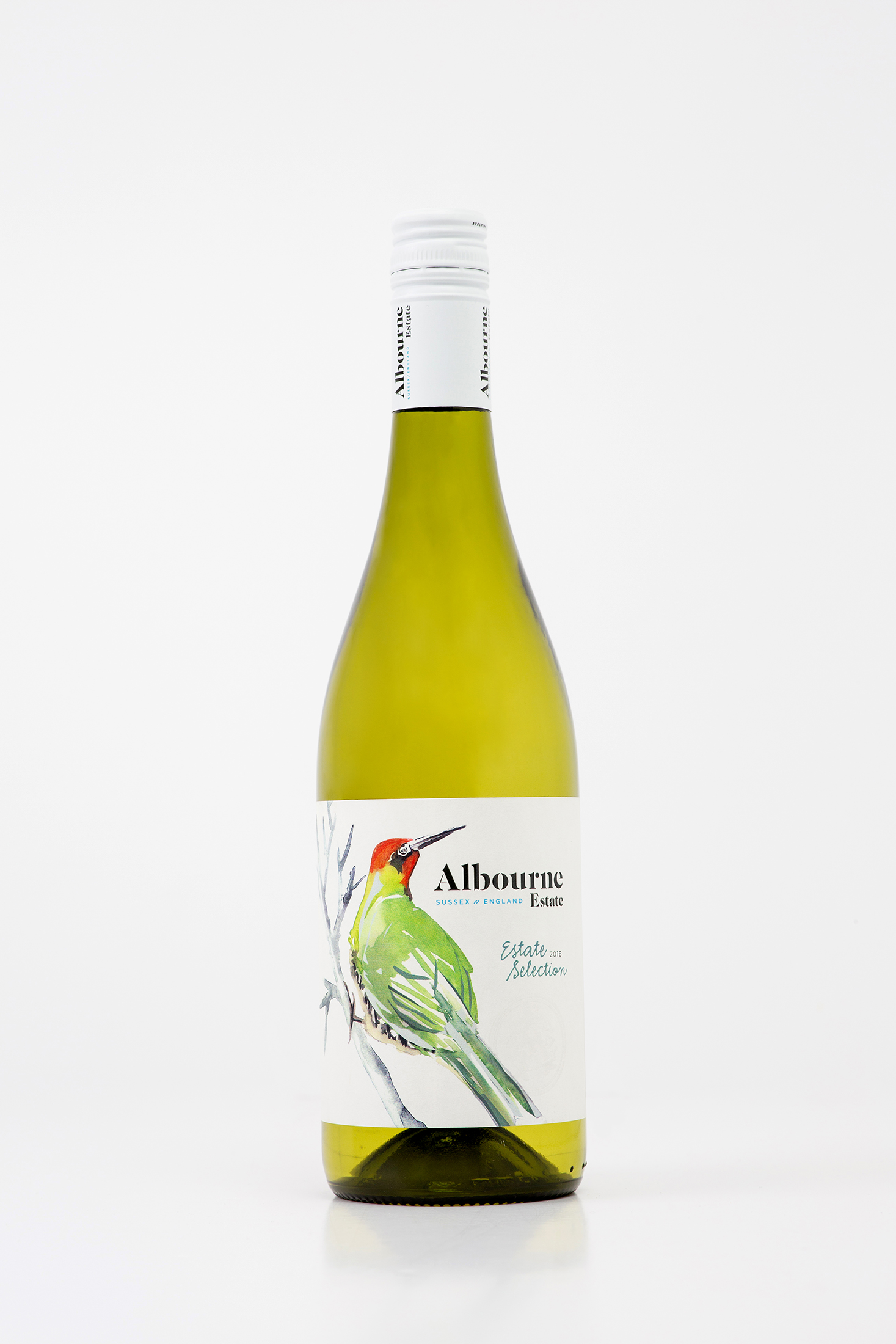 ---
This wine is simply superb! What a difference a year makes and while I know that the 2019 sold out in record time, this is a far superior and extremely well-balanced wine.  As you will have seen overleaf, this wine's predecessor was the inspiration for this article. Had nothing changed at Hidden Spring, I would never have written up this fascinating wine, but the newly released 2020 is a superstar and so in the space of just 12 months it sits proudly on this page. There is no obvious oak here, but it definitely forms part of this wine. Nor are there any of the dry roasted peanut notes that I find on many world styles of fumé wines. Instead, the oak manifests itself as gentle spice, gingernut and herb details which temper the green notes found in the Bacchus and bring a more exotic and layered feel to proceedings. This is very astute winemaking and it shows that David McNally can not only take critical comments on the chin, but that he also thought deeply about how to maintain his style while subtly changing the delivery of the oak flavours in this wine.  He decided to pare back the use of American oak, which I disliked, and augmented the French, making sure that a lower percentage of new oak was used overall. Jackpot!