Matthew Jukes was at the WineGB trade tasting event which featured a handful of extraordinary Pinots.
I tasted every single wine at the WineGB event in September. After a restorative visit to my dentist, thanks to the plethora of sparkling wines and their bristling acidity, my palate has finally calmed.
I very much enjoyed re-reading my tasting notes, and it occurred to me that while the room was stuffed with sparkling wines, there were a handful of extraordinary Pinots featured, too.
So, opposite there are three exceptional wines for your perusal. In addition, to this impeccable trio, there were two others worthy of a mention on this side of the fold. I have featured both the 2016 and 2018 vintages of Gusbourne Pinot Noir in Vineyard, and the 2019 vintage is another superb release.
It is interesting that while the Gusbourne aura is present in every wine, they are all subtly different. This is both a vintage issue and a gradual evolution of style, identity, and freedom of expression. I can see this augmentation in overall quality happening across many wineries and their wines, which is hugely encouraging. 2019 Whitehall Vineyard Pinot Noir featured this time last year in this column, and I was thrilled to taste this wine again, and it looked even more refined and resonant on the palate.
No two Pinots are the same, and while one could have easily lumped many of them together five years ago as unripe, green, raw and lacking in flesh, today the wines, for the most part, are perfumed, textural, rewarding and complete.
What I find most compelling is that the vineyards are now starting to find their voices. The most successful wines are made from those plots of land where the viticulture teams and winemakers are learning their language and translating this into fluent, seamless and rewarding wines in the bottle. The three wines overleaf could not be more different in flavour, but they show the variety and excellence that we are seeing with increasing regularity on our shelves. They are all superb value for money, too!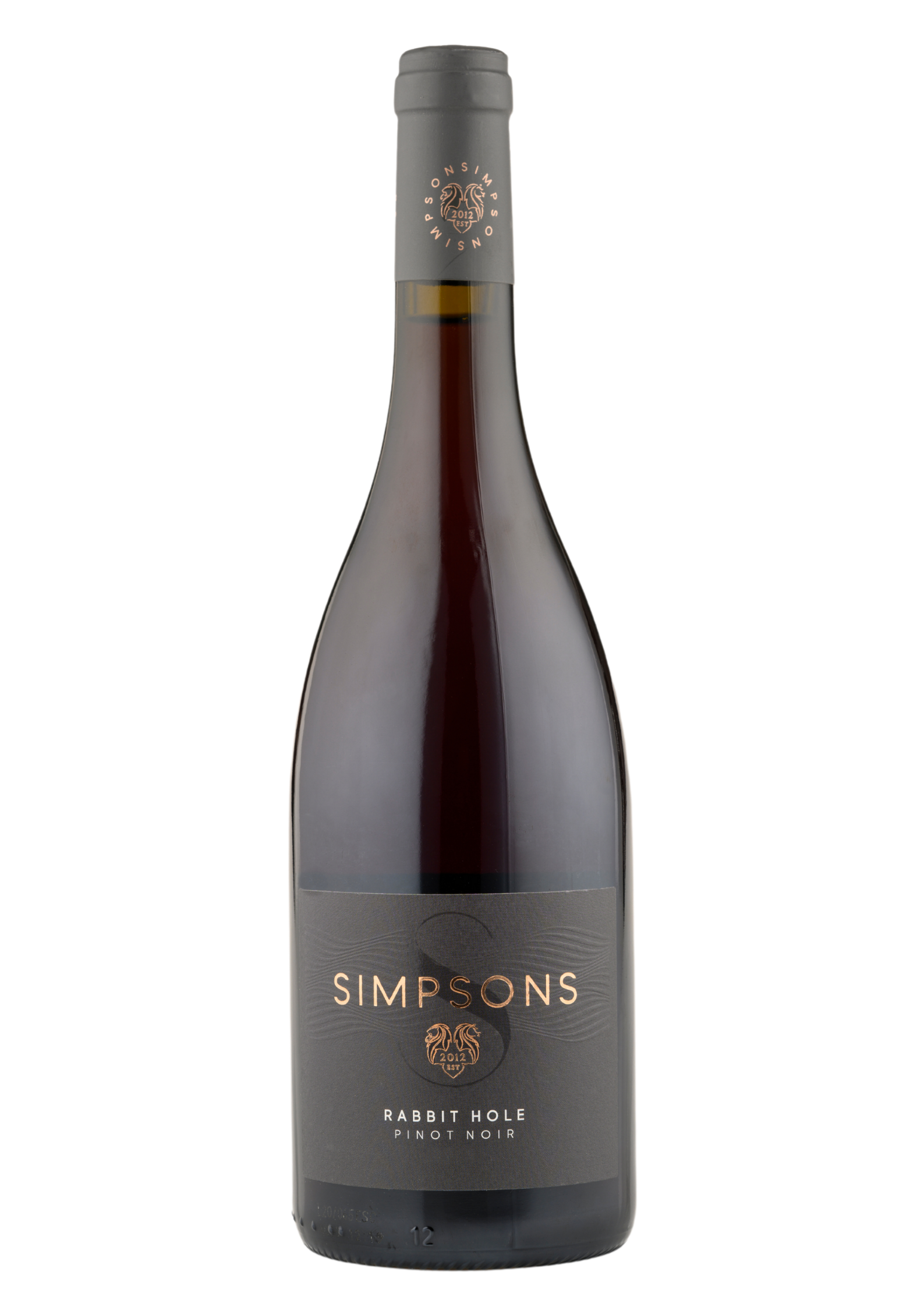 I describe wines with quiet mid-palates as doughnuts – round with a hole in the middle. While this might be somewhat of a misleading time-saving tasting note, I actually wrote the word doughnut about this wine, too, but this time it was accompanied by the word 'filled'!
All too often, English Pinot Noir starts with endeavour and then it slumps in the middle before coming back bravely on the finish.
In 2020, Simpsons made the most complete and spherical Pinot to date, and I am delighted to report that the Rabbit Hole has no hole. The oak is discreet (four months in two-year-old French), and this allows the silky-smooth, darkly-hued Pinot fruit to shine. This is a glossy wine with genuine depth, but unwanted astringency or drying tannin does not accompany this extra effort made on the mid-palate. RHPN is an exemplary wine, and while I like the Chardy (in particular Gravel Castle) and the Meunier Rosé, the future is very bright for this single-vineyard Pinot Noir because, in 2020, it finally showed us a glimpse of its true potential.
---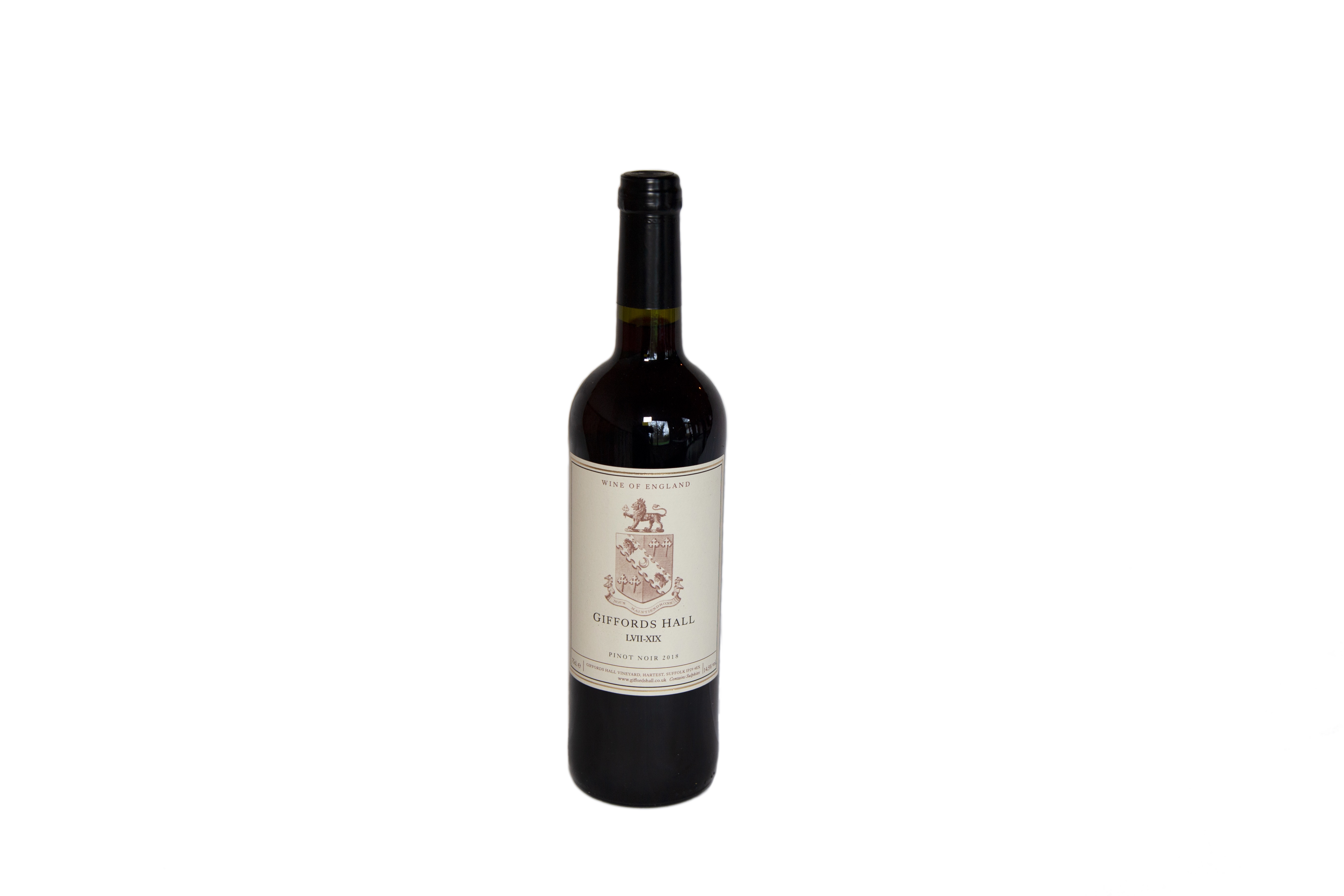 Guy Howard, owner of Giffords Hall Vineyard in Suffolk, died in December 2019, aged 62, following a short illness. Do search the Vineyard magazine archive for a lovely piece about Guy.
I can only imagine the bewilderment coupled with sadness that Linda Howard felt when she returned to the winery, presented with a mass of tanks and barrels of wine. Linda and her consultant Loic meticulously went through the records and pieced together the contents of the cellar and winery at Giffords Hall.
There was one anomaly – a tank of 2018 Pinot (possibly with some Rondo in the mix) with a rather impressive alcohol level, and so they bottled it and labelled it with Guy's birth and death years in Roman numerals. As Linda said, 'he might have liked that'.
Their girls immediately gave this wine the nickname 'Love and Kisses', and when you look at these numerals on the label, that is what your brain reads, and your lips whisper. Guy's great ambition was to make 'an acceptable' English red. This wine is far from acceptable – it is outstanding. It is made with love and passion, and it has the most wonderful code name imaginable. Act quick to grab some of this superb 2018, but do not despair if it sells out soon because a 2020 vintage is on its way.
---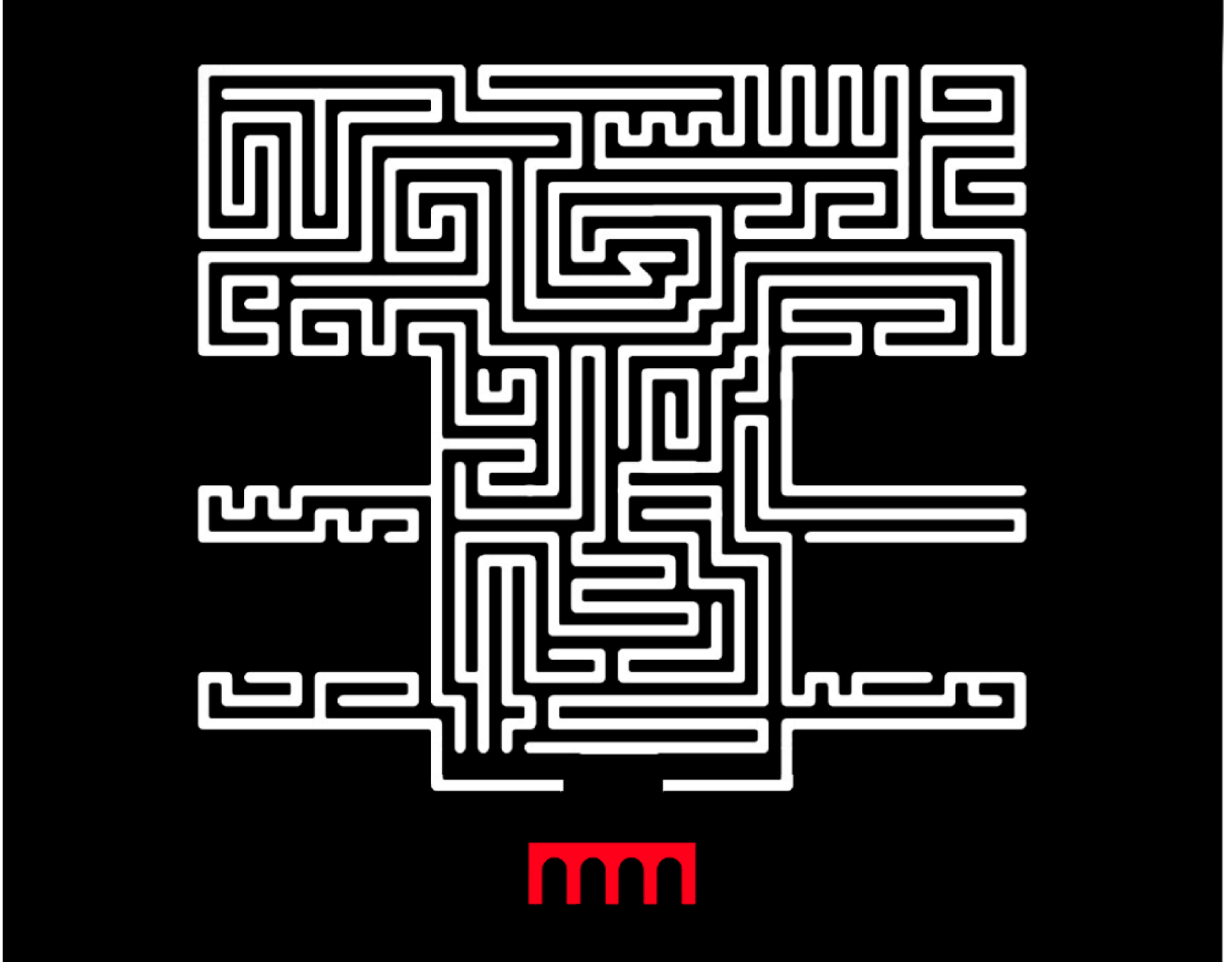 I am thrilled to announce that this is a world-first review of 2020 Trouble Everyday Pinot Noir, and this is also the first time that Sergio and Lynsey Verrillo have revealed their label artwork for this fantastic wine.
Made from organic fruit and more resonant and arresting on the nose than any other still wine on the day in the Lindley Hall, this is a slice of freestyle genius, and it will appeal to lovers of both classical and avant-garde Pinots. Heady and mesmerising initially and then tender and all-pervading on the palate, this is a fabulously balanced and intricately assembled wine, and it sings on the senses. Watch out for a 2018 Pinot Noir Reserve (£35.00) released at the end of October, too. While this wine is still a baby, it further ramps up the tension and drama over a core of lusty, ripe 2018 fruit.