Matthew Jukes says the UK is incredibly talented at making pink fizz.
I have avoided writing about rosé wines in February for as long as I can remember. It's too obvious a topic, and it has always felt just a little too cheesy. But this year, I think that it is incumbent on me to raise the romantic temperature and embrace the subject because we are incredibly talented at making pink fizz in the UK and we ought to be singing louder about this skill. 
The fact that I can find three completely different styles of elite English sparkling rosé, without having to spend much more than thirty quid, is indeed remarkable. I wonder how many of you have spotted that top-flight rosé Champagne has been creeping up in price inexorably over the last few years. Wines that were once listed in the high forties now hang around mid-sixty price points! If you don't believe me, search for your favourite, and I am certain that you will be surprised at the leap up in cost.
I am a lifelong fan of NV Billecart-Salmon Brut Rosé, and it is what I would describe as my model pink fizz. Fortnum & Mason lists this beautiful wine at £70.00, and so the exchange rate of a bottle of Billecart to each of the wines found on the opposite page is 1 x Champagne equals 2 x English Sparklers, and while I love Billy, I really do fancy two bottles of this trio for the same cash! Or perhaps I should say that I really love spending thirty pounds on a superbly classy single bottle, and this is the real point.
I think that we have now reached a point in time when our finest English sparkling rosé wines are indeed world-class, and they ought to be very much front of mind when selecting a top-class pink fizz. We should also be spreading the word with every chance we get, both in the retail space and also in the on-trade.
If I could have just one wish this February, it would be that everyone looking to open a sparkling rosé for their loved one this Valentine's Day should select an English or Welsh wine before they consider a bottle from anywhere else.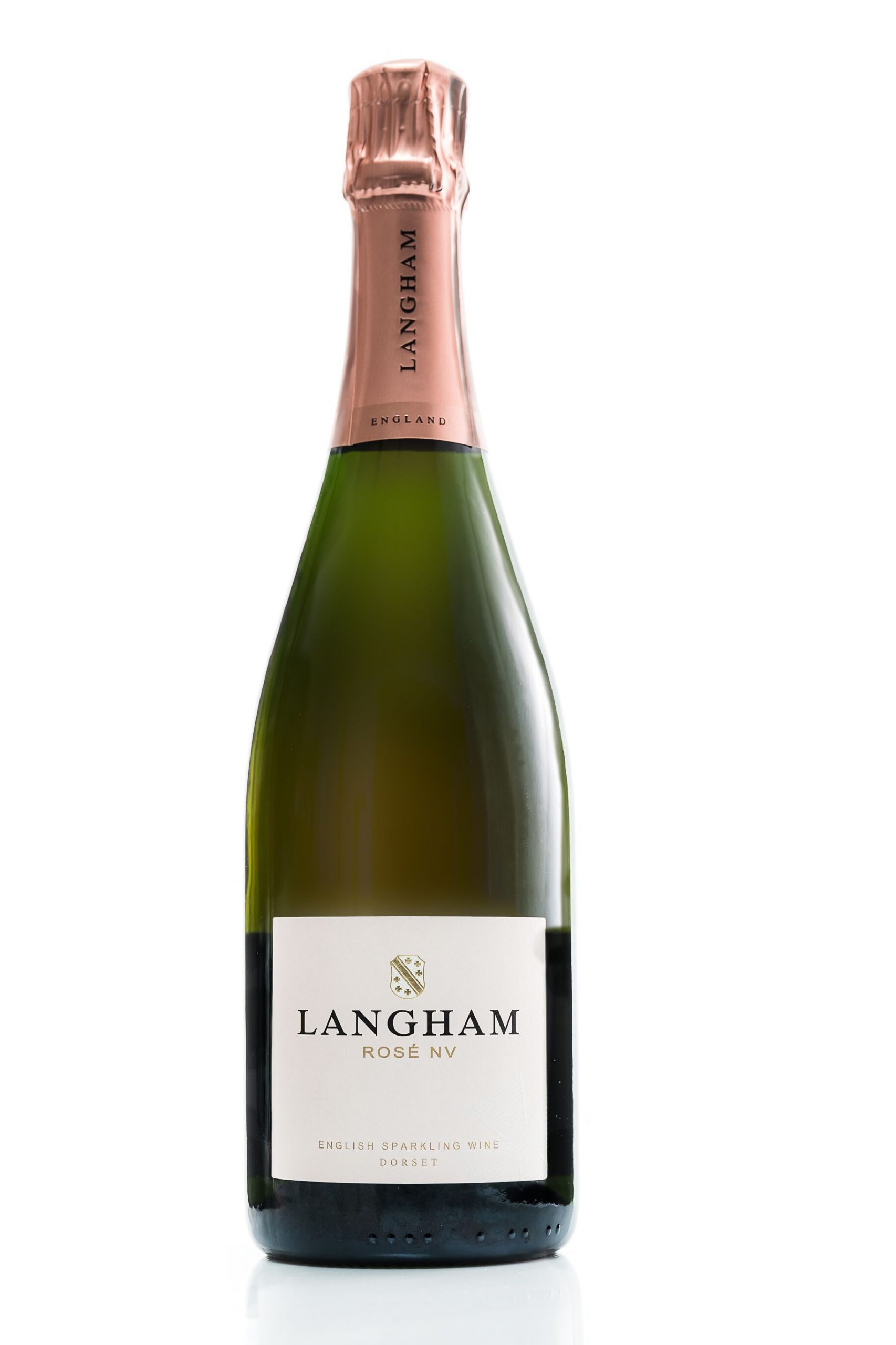 Made using 6% red wine and 15% reserve wine, this is one of the most harmonious and silky rosé wines in the UK.
The overall blend is 46% Pinot Noir, 18% Pinot Meunier and 36% Chardonnay, all taken from the Crawthorne Vineyard, and the base vintage is 2018. There is very much a 2018 juiciness about this wine which brings thrilling harmony and uncommon succulence. There is also a very low dosage here of 3 g/L, and I imagine this is because the fruit is so pliable and welcoming.
If you are a fan of tender, smooth, elegant wines, you will find it hard to better this fabulous creation. Langham tends to keep a fairly low profile and yet every time I encounter these wines I am delighted and am reminded that they are very much a hidden gem in our wine landscape.
---

Made using top quality Pinot Noir fruit from Crouch Valley and Martins Lane, both in Essex, this 100% Pinot Noir sparkler is the darkest, headiest and richest of this trio.
I would not hesitate in putting it in the main course arena, with game dishes and even steak. In the past, I have made glib notes about this wine tasting more like a Kir Royale than a true rosé style, but this lazy reference sells this wine short. And while the colour is a deep crimson, this is not a sparkling red either. What it is, though, is an example of a precise style of sparkling rosé, Lyme Bay's style, and it is different, marked, brave and bold.
If you are searching for a foodie wine that really leaves an impact, creating a sense of occasion out of a more informal gathering, then this is it.
---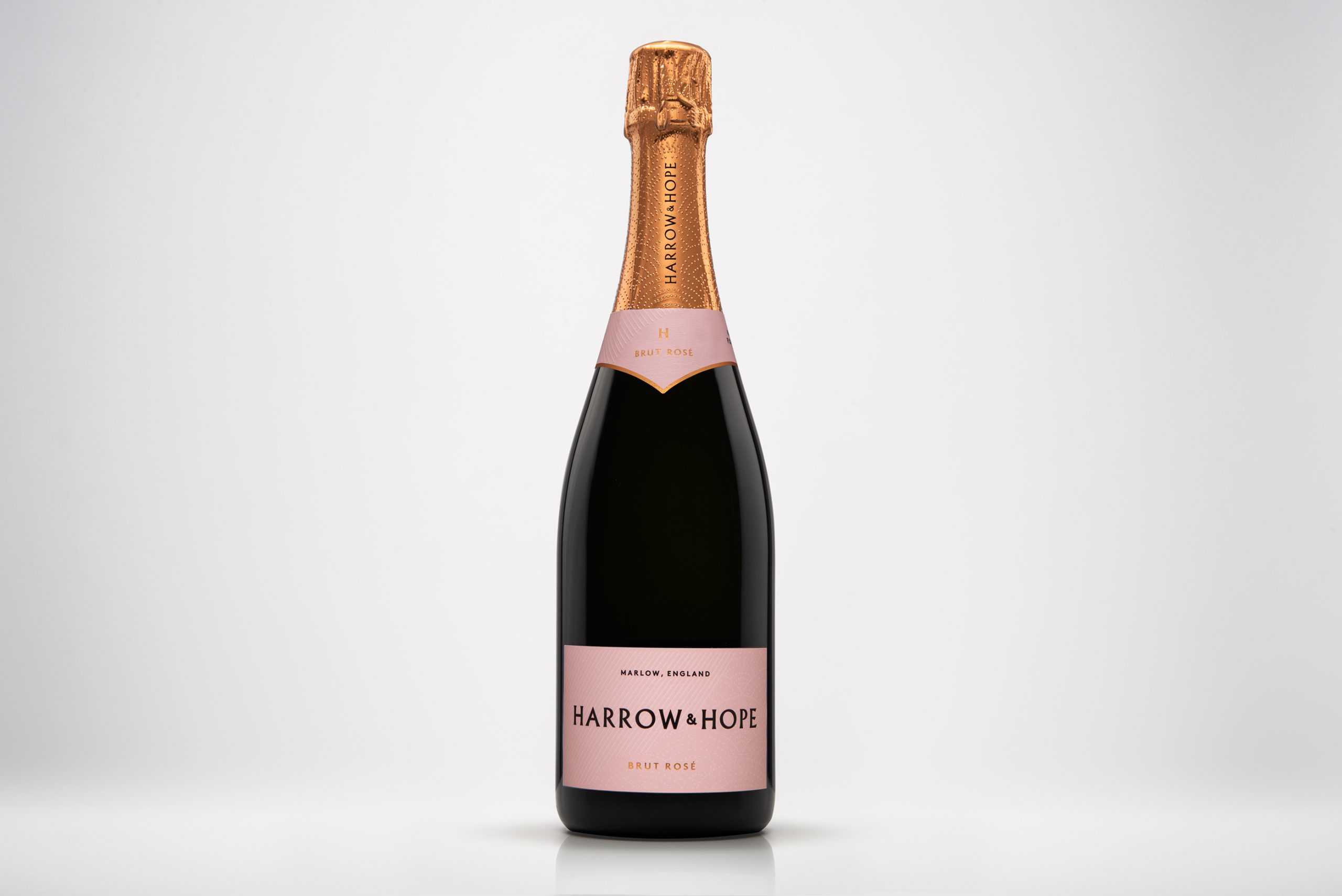 This vintage creation from Harrow & Hope is a remarkably strident wine. With a keen edge and a wilder fruit theme than the other pair on this page, this is an artisanal number with enough grip and attitude to work with spicier dishes, serious sushi and even an indulgent goose rillette, and I doubt there is a finer smoked salmon wine in the UK.
While the nose is welcoming, floral and alluring, the main action takes place on the mid-palate and also on the finish. This 50% Pinot Noir, 35% Chardonnay and 15% Pinot Meunier blend enjoys a 7% red Pinot Noir as well as 30% of the mix being aged oak barrels. This brings weight and grandeur to the whole and then the bracing acidity signs off the experience with a flourish.
There is an awful lot more flavour and flair here to consider than you might imagine and this shows just how successful H&H has become in just a few vintages. The 2018 is reaching the end of its run so jump in quick if you fancy tasting this salubrious wine.