Matthew Jukes looks at a collection of wines from lesser-known grape varieties.
I often use the expression 'weird and wonderful' in my wine writing as a catch-all phrase for wines made from grape varieties that don't fit into conventional sets like Bordeaux blends, Rhône varieties and so on.
This month I have found a collection of wines made from lesser-known grape varieties that are, quite frankly, not that weird, but they are very wonderful indeed.
Some of these varieties will be familiar to those of you who work in the English and Welsh wine trades but I suspect that your average punter might not even know that they are actually grape names. Given the quality of these wines, I hope that they remain planted in our soils and that wines like the beauties mentioned overleaf gradually do the job of educating palates that they are capable of making fascinating and rewarding wines.
Before I continue, I have not included wines made predominantly from Bacchus in this article. I think the Bacchus PR job has been done rather successfully and, fortunately, this variety has such a catchy name unlike some of the others we are dealing with this month. A confession – I have had to look up one of these grapes because, while I am in my 35th year in the wine business, I have never heard of it before, so perhaps this is a genuinely weird fellow!
While you might think that this month's theme was a fairly difficult topic to research, I have actually left out a star wine from the trio on the opposite page. In order to maximise the number of shout-outs, I have found two wines from each of my selected wineries and one extra for good measure! My bonus wine is 2019 Giffords Hall, Madeleine Angevine (£14.50, www.giffordshalll.co.uk) which I deem to be the perfect aperitif white for sophisticated gatherings. Gentle and smooth with a light lemon theme and a lovely dry, crisp finish, this is an enchanting wine with an airy character. And this is precisely what these W&W wines do for our palates.
They are not electrifying Bacchae (is this the plural of Bacchus?), nor are they indulgent Chardonnays. They are certainly not highly-priced Pinot Noirs either. These are all eminently affordable, uniquely interesting and wonderful English wines that capture the imagination and reward the senses.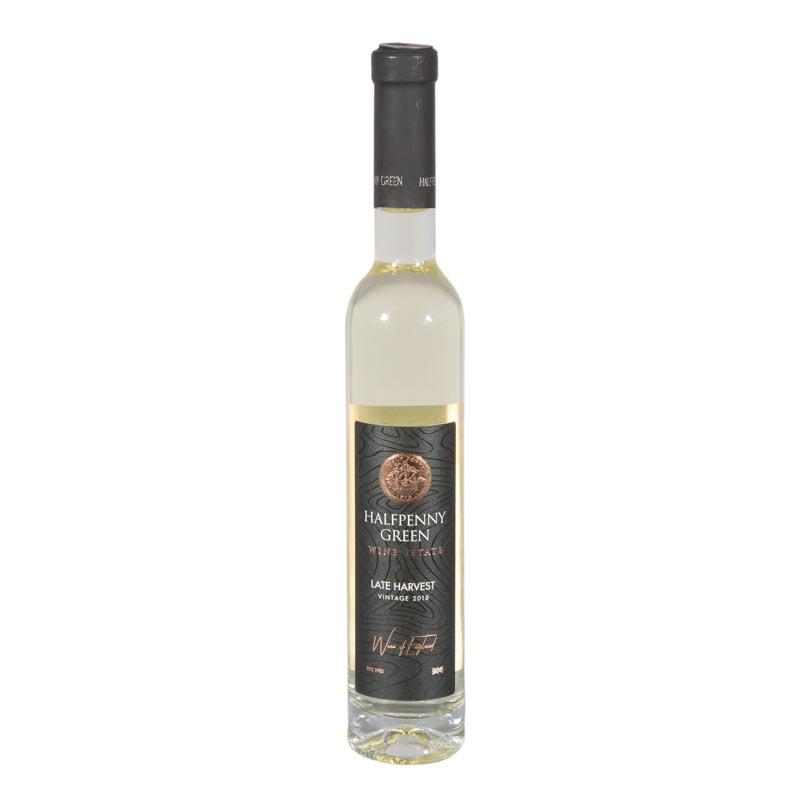 Made from Huxelrebe and Bacchus, this is a bruised apple and pear-skin-scented sweetie with a faint Muscat feel, and a light and refreshing finish.
At 10% alcohol, it is a delicate and gorgeously innocent pudding wine for the lightest of fresh fruit desserts. If you think of this wine solely as a sweetie, it is one of the country's finest, but then place it on a world stage and there is nothing like it with its delicacy, finesse and lightness of touch and that is before we even consider the value for money!
Working along the same value, tenderness and uniqueness path, 2019 Halfpenny Green, Penny Black (£9.50) is a dry white wine made from Madeleine Angevine and Huxelrebe in perfect partnership. This is a quaint reflection of our collective vinous past and at £9.50 it might just be England's finest fighting price still white wine! I have also tasted the tremendous 2020 that follows hot on its heels and this wine has even more lift and perfume. Tell the world!
---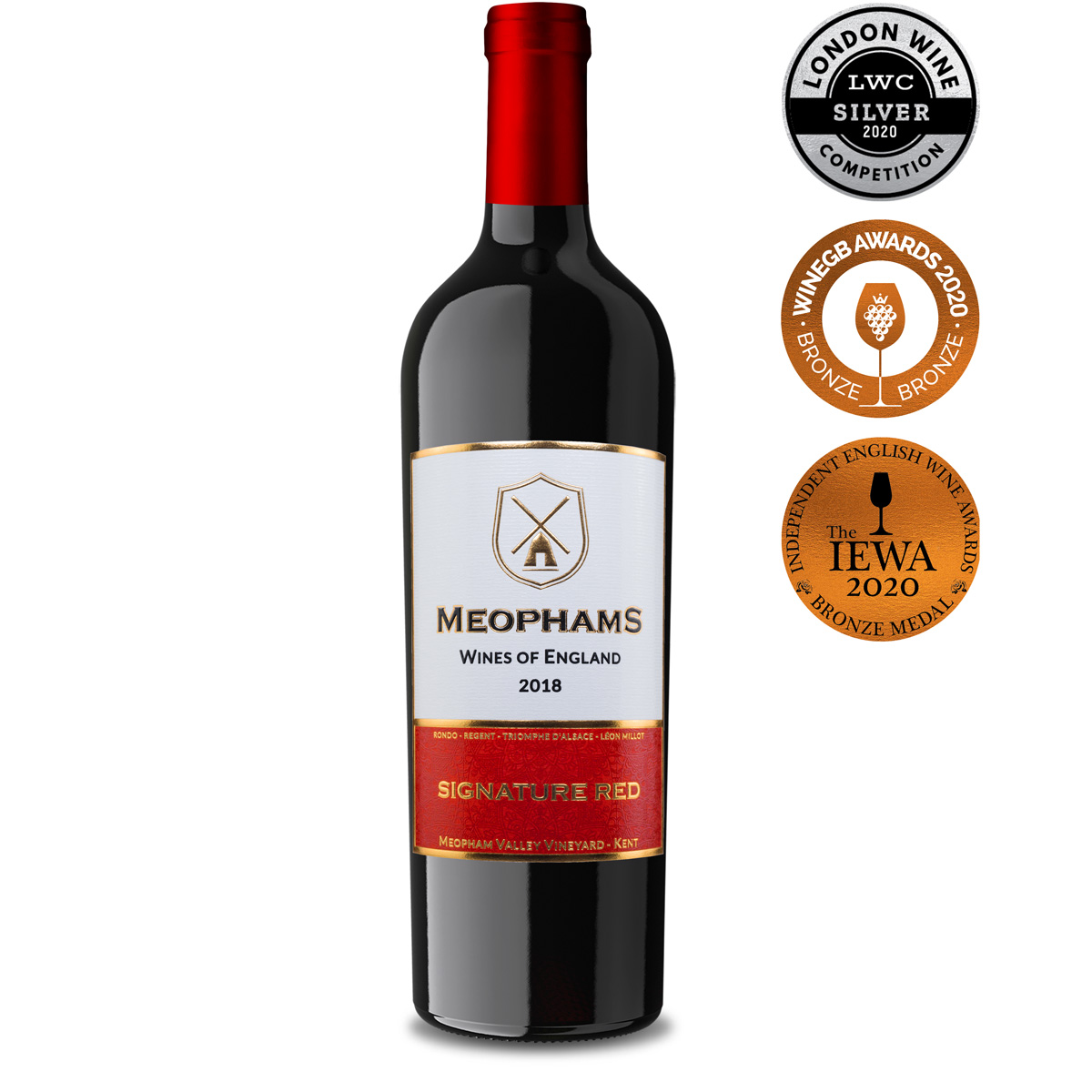 This red is The Traveling Wilburys in vinous form. This is made from a hilarious band of oddball grapes, including the one I had to look up – I thought that Léon might have been the winemaker's name! Rondo, Regent, Triomphe d'Alsace and Léon Millot result in an old-style English red with a faint hint of verdant garden centres and miscellaneous greenery but there is a core of black fruit ripeness here which cannot be denied.
Check out the price, too, while you fire up your barbecue. This is a spicy, jolly red with a big heart. While you are at it, grab an ice bucket for 2019 Meophams, Oakmead White (£13.95). This time a Madeleine Angevine and Reichensteiner blend, which harnesses apple skin and hedgerow scents with a dry, perky finish that follows a slim and harmonious path. It is the perfect counterpoint to the Sig Red and I cannot think of drinking a finer nor better value white and red English combo in my own garden this summer.
---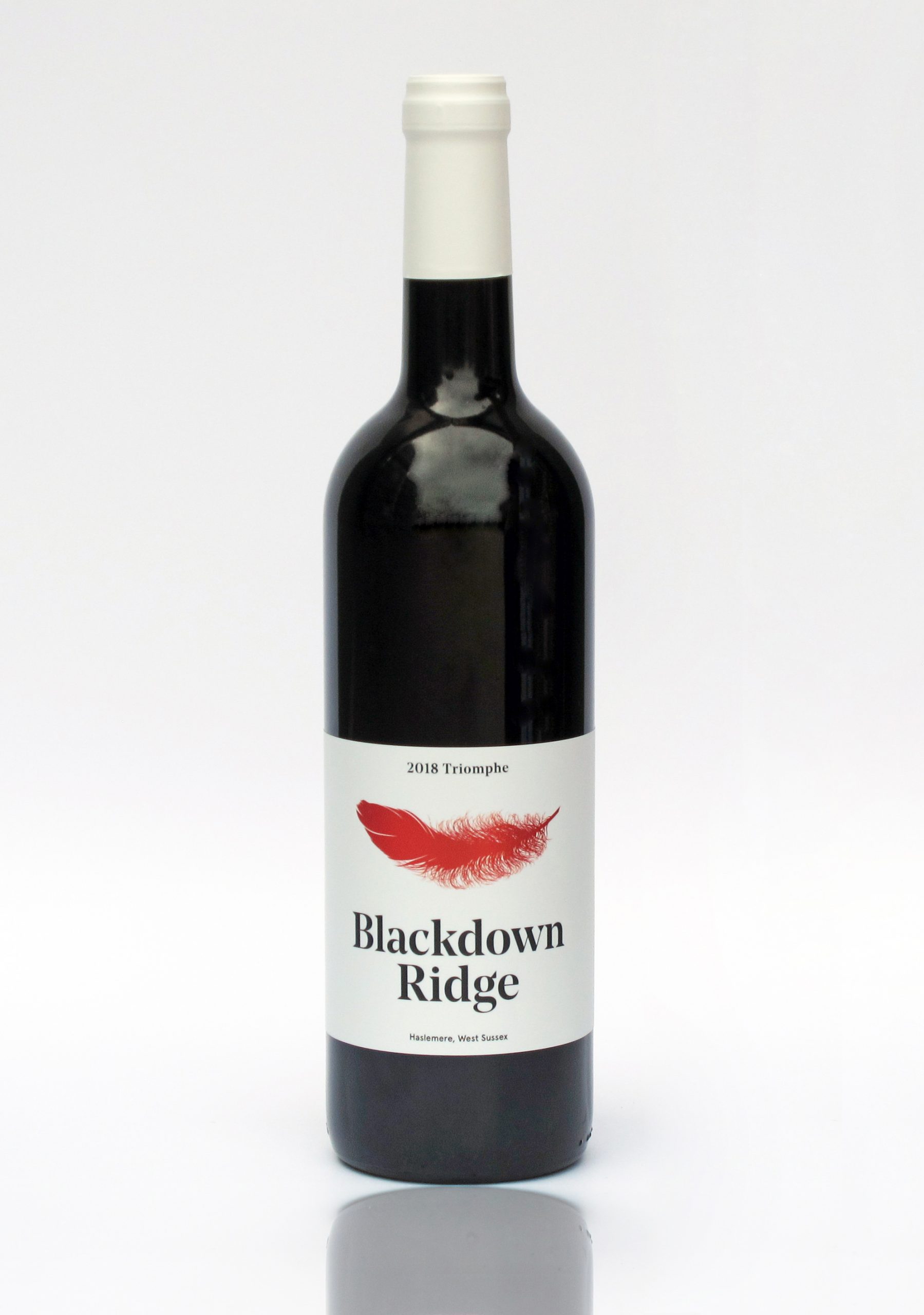 Made from Triomphe d'Alsace and seeing 10 months in French oak, this is a dark, spicy, bonfire-tinged red wine with lovely black cherry fruit and masses of gusto.
Relatively straightforward on the palate and generously juicy, too, this would be a surprisingly good steak wine such is the energy found here! Business Development Manager turned budding winemaker, Lucinda Colucci, told me that the 2020 vintage of this wine was, "made completely by me with remote directions from our consultant winemaker due to Covid-19 issues." She continued, "I even trod the grapes. It was a big learning curve!" Because the 2018 vintage is getting low on stock I felt compelled to ask for a barrel sample of Lucinda's 2020 and she kindly obliged. Needless to say, just you wait until this wine goes on sale – it is even finer and plusher than the suave 2018 with spicy, blackberry and plum fruit bursting out of the glass. These wines are genuine triomphes (sic).