Jamie Waugh is wine buyer for Fortnum & Mason, the world famous, prestigious retailer on London's Piccadilly.  He is responsible for buying English wines for his customers. He talks to Vineyard magazine.
Firstly, what is the profile of your customers?
Our customers are fairly traditional and trust us to buy wines that are of the requisite standard, wherever the wines originate. The vast majority of our sales have historically been as gifts but since lockdown, the company as a whole has seen a resurgence in domestic customer sales, and we as a wine department are selling increasingly to the self-consumption customer.
Which country, style of wine, are best sellers?
Champagne continues to dominate our sales but we have enjoyed much success launching our non-alcoholic sparkling tea over the past three years. We sold over 14,000 bottles just in November – December 2021 alone.
Do you stock/list English and/or Welsh Wines?
Yes, we currently stock 12.
If yes, which ones?
Sparkling wines: Camel Valley, Nyetimber, Gusbourne, Furleigh, Chapel Down, Herbert Hall, Martins Lane, Hambledon, Laverstoke Park, Woodchester, Danbury Ridge, Simpson Estate.
What are you looking for when considering new wines to list?
Absolute quality, at the right price, for our customers. At Fortnum & Mason, we are very fortunate to have been trading for more than 300 years and I think this philosophy is key to our success.
Do you have a minimum drop for a listing?
I need to be listing 4-5 wines minimum to make the listing worthwhile for ourselves and the supplier.
What do you expect a suppler/producer to supply to you in advance?
A supplier needs to be flexible, prepared to support and be creative – suppliers / producers are the experts after all, with their noses closest to the ground. And solvent.
Broadly, what do you think of English/Welsh wines?
English sparkling wines are now of the highest quality regularly competing with Champagne. And as far as still wines are concerned, we have pockets of Sussex, Kent and Hampshire to shout about; capable of producing excellent Chardonnay, Bacchus and Pinot Noir, and in the case of the Crouch Valley, this production is available year-in, year-out.
What are English and Welsh producers doing well?
The style is becoming more consistent and we are now forming an identity of our own- focused on crisp, bright acidity with fresh, clean flavours. We need to maintain a premium focus – we can never and should never aim to compete with the likes of Prosecco. Also, our packaging has improved immensely over the past decade which is long overdue given the success we have had with branding over the past 50 years.
Conversely, what aren't they doing well. What should they be considering/thinking/doing?
As the market evolves, and the climate warms, we need to establish some form of regional identity as per the French appellation system. Evidently, this is easier said than done, especially here where producers have to source grapes from all over the south of England. However, given we will never have the quantity, we need to focus on quality and provenance to compete on the international stage.
What trends do you discern in wine sales and is there anything that English and Welsh viticulturists and vinifers should be addressing, going forward?
Evidently with global warming there is increasing attention drawn to sustainability and provenance which our producers stand to benefit from. We don't have to irrigate; we are close to the source and it is so exciting to see customers wanting to buy wine or spirits from the county in which they happen to be.
Is there anything important that I have forgotten to ask you?
Is there anything you would like to say to English and Welsh winemakers and producers? We are so proud to be supporting the exceptional English and Welsh wines on offer, so I would say keep investing; the British public are certainly showing an appetite!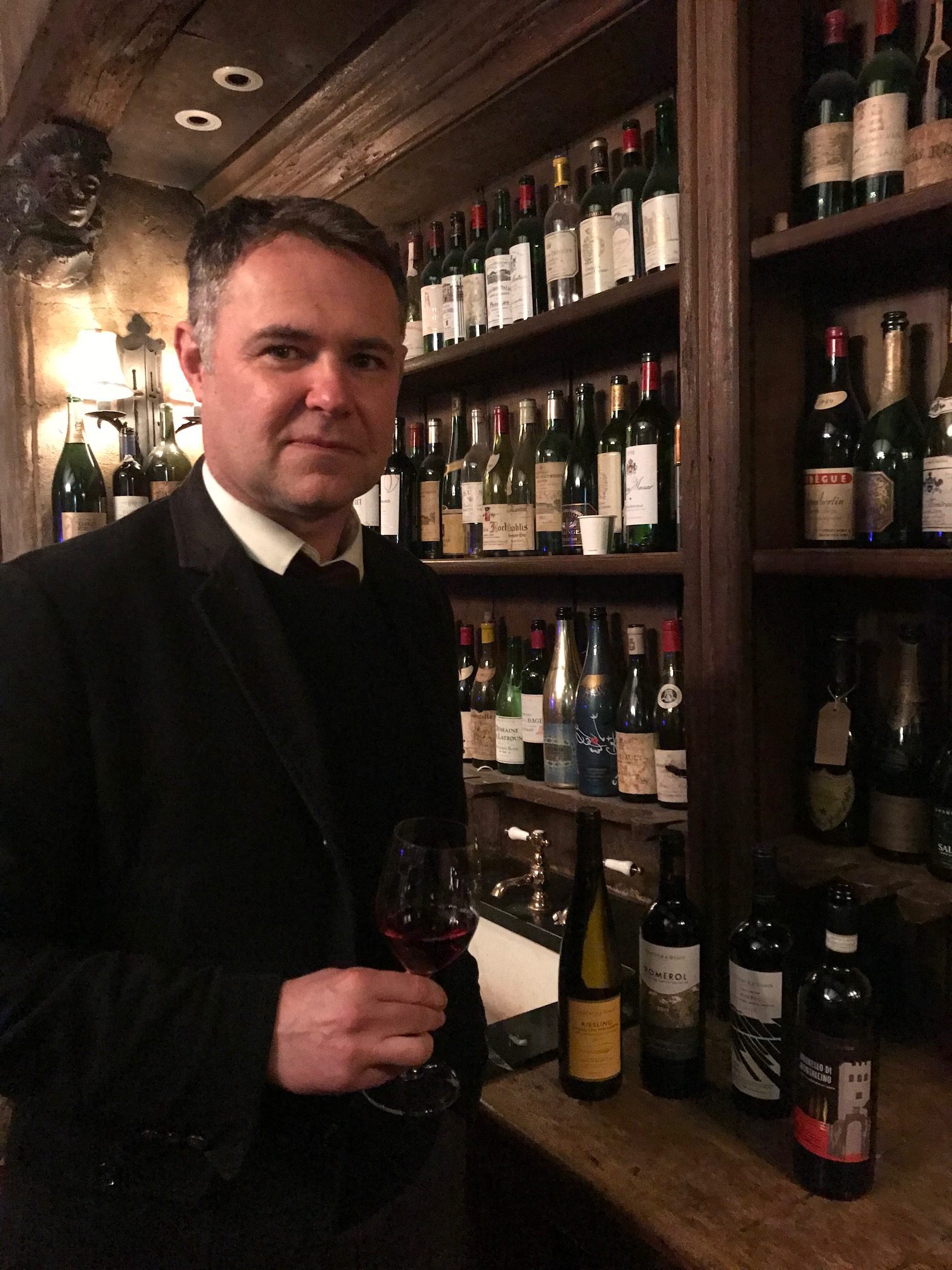 Your background
Oddbins, Percy Fox, Corney & Barrow, OW Loeb & Fortnum & Mason
How did you become a wine buyer?
I was brought into the Fortnum's business to sell, but when the previous buyer was made director, he recommended I do the buying.
What style, type, country's wine, do you personally enjoy?
French wines continue to excite me whether it be whites from the Jura, or Cabernet Franc from the Loire. And I am not alone in marvelling at Pinot Noir from Burgundy, the Yarra or Oregon. Nebbiolo from Valtellina & Piedmont, or Sangiovese from Tuscany would also feature on my desert island. I have also recently tasted some really exciting and delicious unfortified whites (vino de Pasto) from Jerez.
Fortnum & Mason
Fortnum & Mason was founded in 1707, and our range of wines, spirits and fortified wines reflects our longevity, with over 1500 in the cellars, of which 164 wines are bottled under the Fortnum's label. The Fortnum's collection represents over 65% of our sales, which is a rare thing in retail, (where proprietary labels tend to dominate heavily), and has found favour with our customers.