English and Welsh wine megafans, Natasha and Gary Caller set up The British Wine Cellar to plug a gap in the market and champion the 'not on the high street' wines – wines from smaller family run vineyards with interesting stories to entice consumers. Their mission is to make buying English and Welsh as easy and enjoyable as buying any other wine  – and their business is going from strength to strength. 
When did you set up The British Wine Cellar?
We started seriously working on the business in 2019, but we didn't launch until April 2020 – it was a couple of weeks into the first lockdown actually! We were waiting for our premises licence to be granted by the council, but eventually we had to get our local MP to support us so that we could go live!
We decided to set up The British Wine Cellar because we just couldn't find anywhere good to buy English wine – mainstream retailers didn't have any variety, it was all sparkling, and it was positioned as an alternative to Champagne (i.e. special occasions only, but we don't think English wine should only be drunk on special occasions). We really enjoy still wines, but trying to find easy places to buy those was tough – smaller vineyards often weren't geared up for online delivery, or the delivery charges were huge. We just wanted to find somewhere that had wines from a variety of different vineyards, that made it easy to buy English wine.
We've both got retail/e-commerce backgrounds so while we were discussing this gap in the market, we just felt like we had a clear vision of what this English wine website should be – it should have a wide range of wines from across the country, it should include tasting notes and vineyard stories, it should have a low delivery cost – and it should make it easy to link English wines back to something familiar (e.g. this wine is good if you like Malbec, this wine is good if you like Sauvignon Blanc, etc). We ended up thinking "why don't we do it ourselves?"– It all went from there.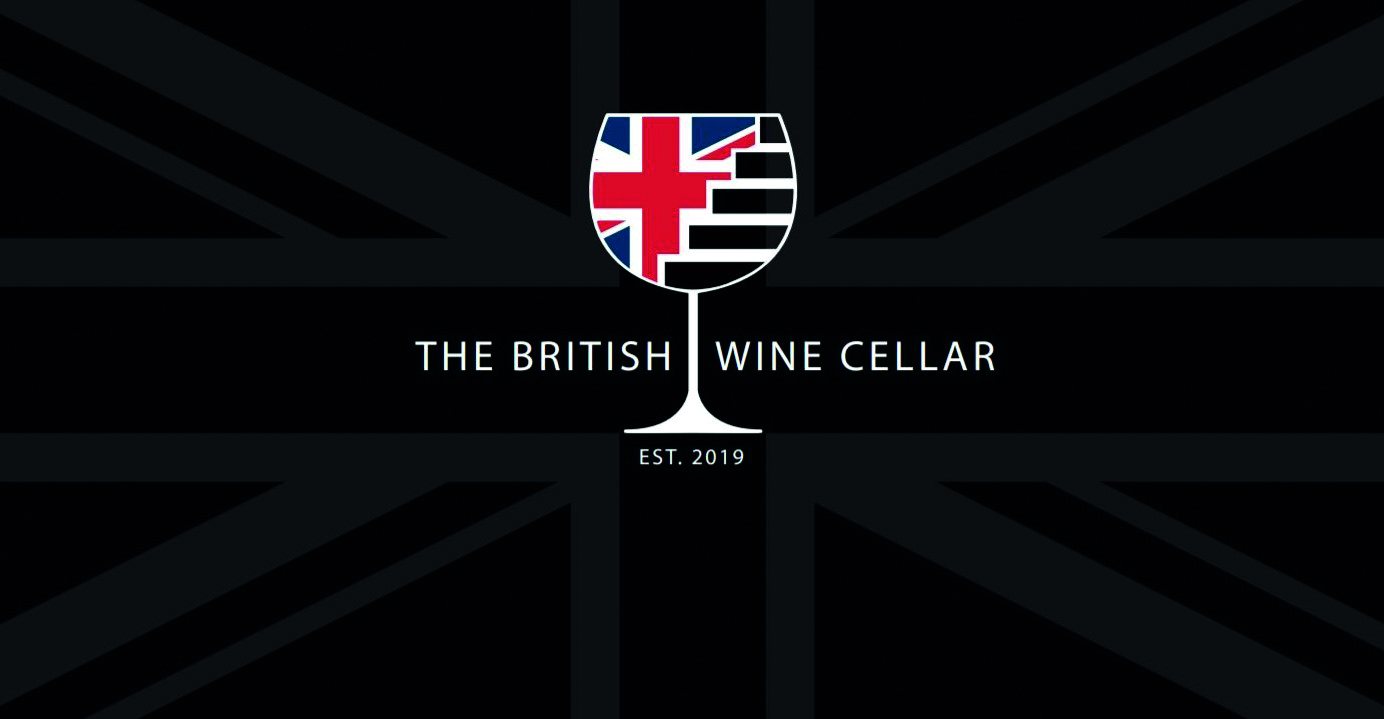 The British Wine Cellar's raison d'être
Our focus is on small-to-medium sized English and Welsh vineyards. When speaking to the vineyards we had previously visited on tours, we found that many were finding it difficult to sell their wines – as big retailers have administrative and operational requirements that most vineyards just aren't geared up for. So we wanted to be somewhere that really championed the smaller vineyards –Chapel Down is easily found in supermarkets, so we offer wine from small, family owned independent vineyards.
We make buying English wine easy and enjoyable. Whatever wine you fancy – a zingy, dry white, to a full bodied red, and everything in between – we have it. On our website, we have a filter for customers to select by "usual" wine choice – for example if they usually drink Shiraz, they can filter by Shiraz-style reds that are from England and Wales.
We would love to remove any and all barriers to drinking English and Welsh wine. We have wines for all tastes, we deliver both quickly and very cheaply and we match cellar-door retail prices.
We think what really sets us apart is our service – we like to give things the personal touch, and whether that's adding a handwritten gift tag to an order that's a gift, sending personalised recommendations for a party, or delivering something on a specific day, we really try to bend over backwards for our customers.
The team
It's a small team – just us and our dog Monty (who loves supervising packing orders). We met when we were working at Hotel Chocolat. Having a retail background has definitely helped – between us we've also worked at high street brands such as Harvey Nichols, Haven, notonthehighstreet, The Co-Op and Costa. There are definite gaps in our knowledge though – I'm sure every small business owner would agree that you never stop learning when you're running your own business.
Increasing sales
We have seen a big increase in general awareness of English and Welsh wines. Overall, across the retail market, there is more of a desire to shop locally and support independent businesses; supporting British and English wine ticks all those boxes. It also tastes amazing!
Selecting wines
We try to make sure our range has a good mix of still white wine, light and full bodied reds, sparkling wines, at different price points. So we sometimes approach vineyards because we've spotted a gap in our range and we want their wines to fill it. However, a lot of the time, vineyards approach us – and often their wines are just so amazing that we simply have to share them with our customers!
Best sellers
It definitely varies throughout the year – red wines do well for us all year round, but particularly well in the winter. Sparkling wines have done really well in the last couple of months – people are celebrating coming out of lockdown and life hopefully getting a bit more normal! Our Sauvignon-style whites such as Bacchus are also really popular.
Tips for vineyards to help sales
I would say definitely have a think about what the wine is similar to – is it similar to Rioja, is it something that a Chardonnay fan would enjoy? Linking it back to wines people are familiar with is essential for us. Also share your stories – people love knowing more about the independent business they've bought from, so the more information you can give us, the better!
Supply, demand and prices
By far the biggest obstacle people have when buying English wine, we find, is price. We completely appreciate that the cost of producing wine in England and Wales is so much higher than mass-produced wines produced by a giant corporation – and that if it were too cheap, demand would outstrip supply very quickly. But price is still really prohibitive to English wine being discovered by a lot of people. While demand is growing at the moment, it could be growing even faster if we could just work out ways to make English and Welsh wine at a more accessible price.
What have you done this year that you are really excited about? 
We launched our wine subscription service in June – we're super excited about this. We have five different plans to choose from – to suit taste preferences and frequency. We also include subscriber-only wines – exclusive wines that are not available on our main website. We got so excited when we had our first subscription order not long after it launched! We can't wait to see this part of the business grow.
The future?
I think the outlook is pretty positive for wine production in England and Wales. We seem to get better all the time and hopefully bigger harvests will bring some economies of scale, so we can lower the price a bit. I think we'll produce an even greater variety of wines than we do now, which will help too. Consumer demand for British products, made by independent producers has never been higher – I really hope this trend continues.
Favourite wines?
Our favourite sparkling is the wine we had on our wedding day – Fox & Fox CV Chairman's Brut – we were actually the first people to launch this back in April as our exclusive, so it's doubly special for us. I think our favourite still wines change all the time as we discover new ones. We both absolutely love Winbirri Signature, Sixteen Ridges Bacchus and Whitehall Charlotte May Rosé. Gary's favourite is Stopham Bacchus – he absolutely loved it the moment he first tried it. I've recently discovered Wayfarer Bacchus – I think that might be a new favourite.
What do you do when not running The British Wine Cellar? 
Being small business owners, we're never really not running The British Wine Cellar – it's all-consuming. We both still work full time too, so we're pretty busy. But we don't really feel like The British Wine Cellar is work, it's a real passion of ours. Our main hobby has always been visiting vineyards, long before the business came along, and that hasn't changed. Outside of wine-related activities, we love a nice long walk in the countryside with Monty, or if the weather is nice, just having a BBQ in the garden – the simple pleasures in life are definitely the best.