The Oxford Wine Company is an award-winning independent wine merchant that has evolved from relatively humble beginnings to boast a highly successful wine school, a team of expert advisors, a flourishing wine café and a chic piano bar.  Knowing that wine is more than the liquid in the bottle, Ted's son Will has added wine tourism to the business portfolio. VIND is a unique website for exploring the world's best vineyards in England and abroad, and Vineyard finds out more.
The Oxford Wine Company
Recently named as number three in Harper's Top 50 Independent Wine Merchants 2020 we are proud to offer a high quality, diverse and interesting range of wines supported by advice from highly trained staff – and this includes wine from England. If fact, we are all huge advocates of English fizz and do our best to market and support the local industry.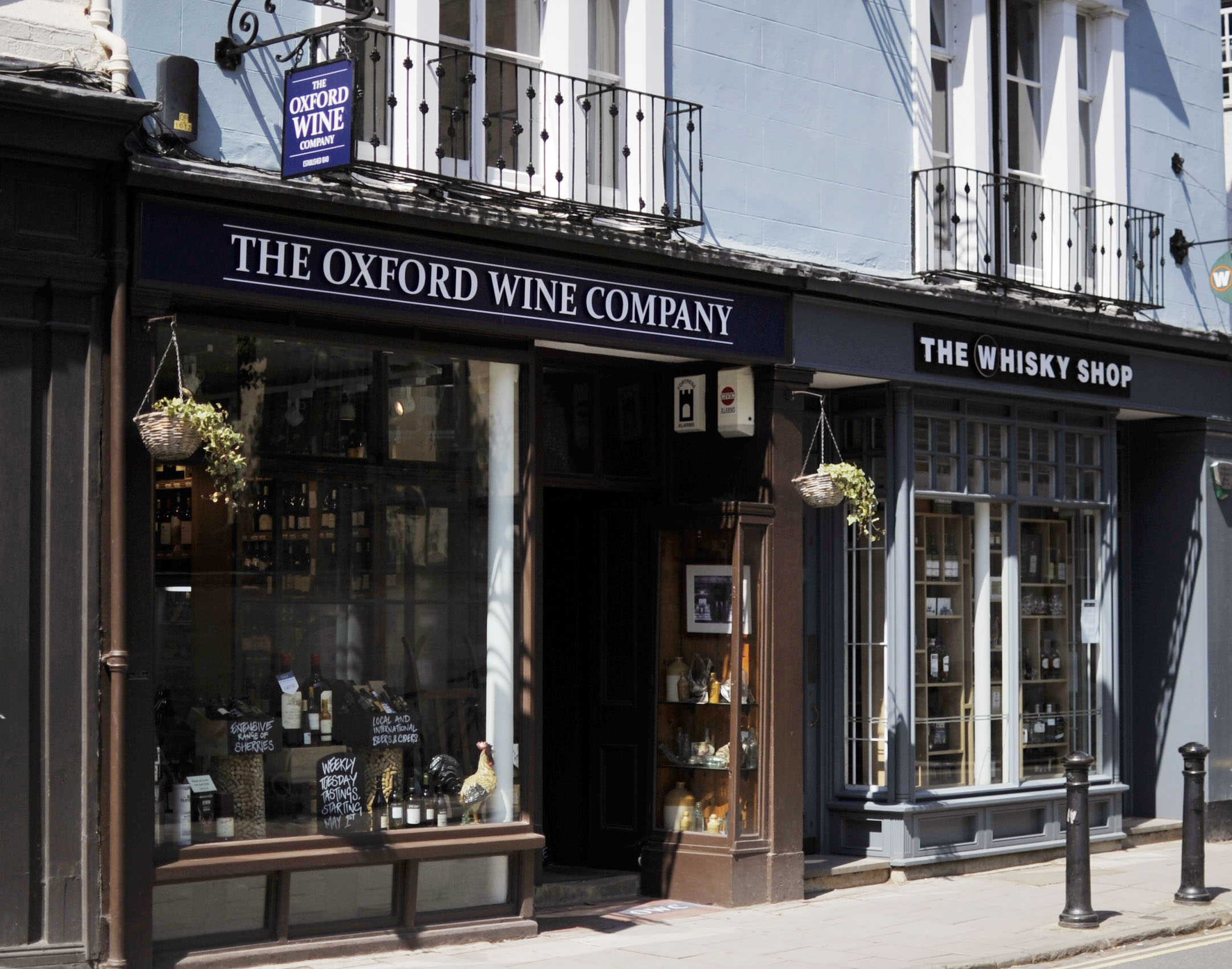 How has the Covid-19 pandemic impacted your business? 
We have seen a massive increase in our online sales – which has basically saved our bacon – as previously 75% of our business was to the trade. The five shops have done really well too, and all this has opened up a whole new audience. We now need to capitalise on this and ensure we do not lose them when life returns to normal. We have seen such loyalty for buying local and almost everyone I speak to has expressed a desire to support local businesses of all descriptions.
The English listings
We have about 40 sparkling wines from 15 or so producers and a further 15 still wines. Unfortunately, there is still some poor quality wine about so we must sort out the wheat from the chaff, but we aim to keep improving and evolving the range.
We have a group of buyers and meet weekly to assess new samples and taste in clinical conditions. We are looking at a wide variety of styles and price points, but quality (and price ratio) is always the most important factor. We have had two MW wine buyers and now our head of marketing, Emily Silva is taking her MW exams too. We also have seven WSET diploma holders and a wine educator – so there is no shortage of tasting skill and experience.
How can producers help you sell their wines? 
It makes such a difference to the customers to hear the vineyard story and taste the wine with the producers, so personal appearances and specialist wine tastings are always the best way to promote a wine.
The future of English wine? 
I think the future is very encouraging – Bacchus is the still wine star at the moment but there is a long way to go, and global warming could throw up some interesting possibilities. Larger plantings may help to keep the price affordable – this is currently the main issue for us.
Favourite wines
Rathfinny and Nyetimber do well in the trade, and my personal favourites are Rathfinny and Gusbourne – the everyday cuvées are excellent and regularly beat Champagne in our blind tastings.
Other than wine, what interests you?
Rugby and watching the Exeter Chiefs, long walks followed by a decent pub lunch, scrabble, gardening and getting away to the Caribbean or our cottage in Devon.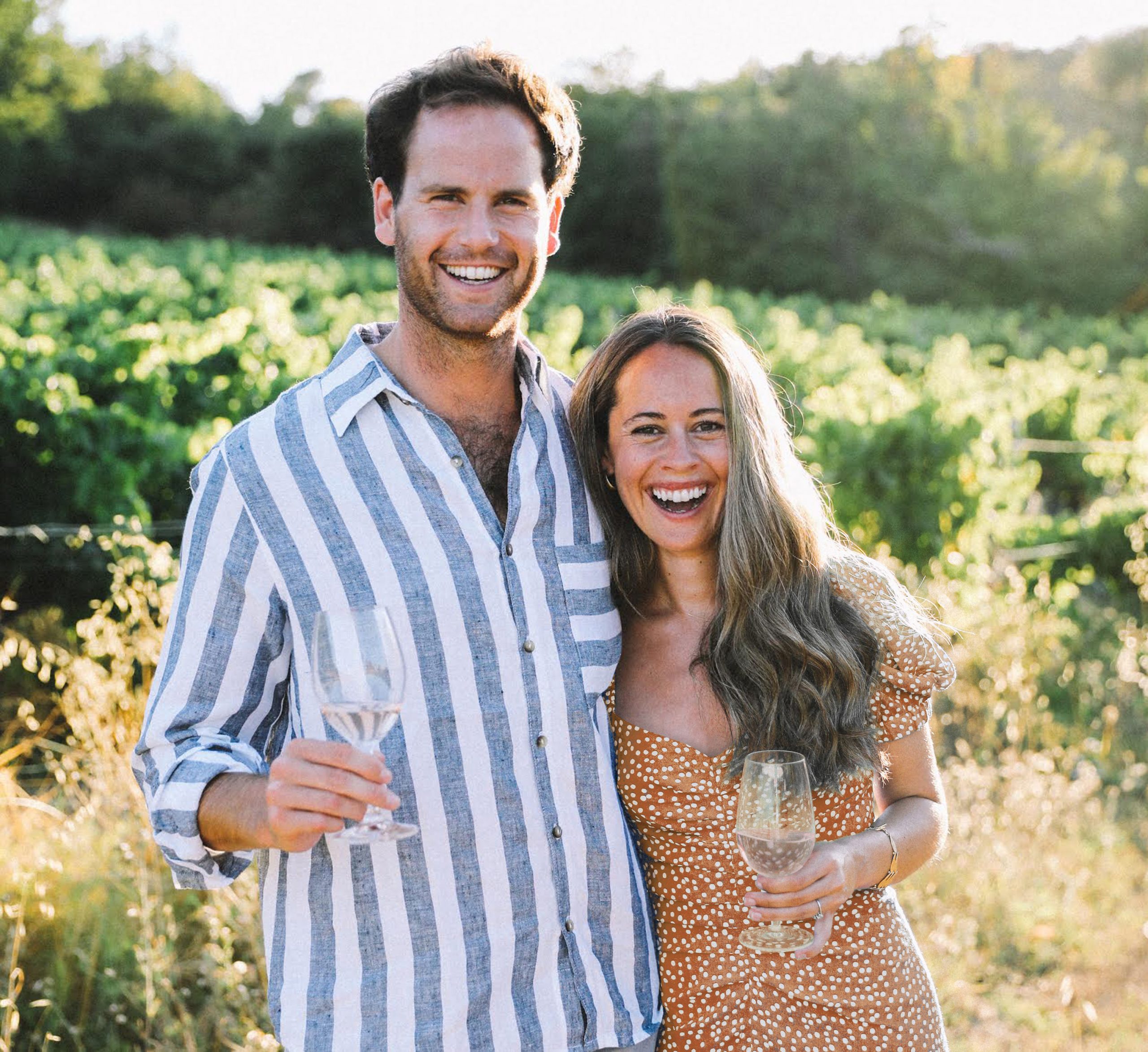 What prompted VIND?
I was on holiday with my finance Abbie Roden in Bergerac, France and we wanted to find a vineyard with a nice restaurant for lunch – but it was so frustrating as it was impossible to find any listing of places that offered lunch, tastings, tours or other facilities. This seeded the idea and on our return home we started VIND – to create a website to make it easy to find and experience the world's best vineyards and wineries.
1000 and growing
We launched VIND in January 2020, but it took 18 months of preparations. Abbie is a professional photographer, so the website has amazing imagery that makes you yearn to visit a vineyard. VIND now has over 1000 vineyards and wineries from all over the world and is growing fast. The wineries upload and keep up to date their entries as they have log in details. Visitors can search by facility such as restaurants, accommodation, tours and tastings.
Not for geeks
VIND aims to be the ultimate wine tourism platform – however it's not for wine geeks or those who want to spend a lot of money on a bespoke wine holiday. It's one for the growing number of tourists that are interested in wine, as an experience – for lunch, tours and tastings as part of their holiday.
Wine tourism in England 
England has great wine tourism experiences, and not many people realise that these destinations are literally on their doorstep – especially for Londoners. People are increasingly interested in their local producers and being proud of the wines they produce. Travel restrictions could mean a lot of interest in visiting vineyards in the UK.
Future plans
It is currently free for wineries to join VIND as we build the numbers to 2,000 or 3,000.
For our English wine tourism entries, we have started to link with some of the excellent tour operators such as Vine & Country. We are building up the educational areas, adding articles and features on accommodation, food, tours and tastings, along with top wine tourism tips from guest writers.
Get listed
If an English or Welsh winery wants to join VIND, they just have to fill in the form on the website or message @vind via Instagram.