Online at the right time. Vineyard speaks to the very new online retailer Corkk.
Jonathan Piggins rather bravely launched Corkk, a specialist online English wine retailer in March 2020, and pressed the 'go live' button literally just as lockdown happened. But as more people are buying online perhaps the timing was just right and a chance for a greater audience to support local vineyards and wineries. 
Inspired initially by his local wines of Kent, Jonathan, although a wine enthusiast, quickly realised that he needed a wine expert for credibility and to make the business work. Kent-based Master of Wine Clive Barlow, already impressed by local wines, became the perfect partner who now carefully curates the wines and provides tasting notes and food pairing ideas.
What inspired you to start Corkk?
As a regular walker across the beautiful Kent countryside I was familiar with an increasing number of vineyards, but when I started to taste the wines it was a revelation! I realised that there must be many people like me that have not discovered the quality of our English wines. 
What did you do before setting up Corkk?
I have spent most of my career in digital marketing, so a useful background. Now I am lucky enough to be having a lovely time marketing and selling a very special product. The winemakers are so passionate about their wines but may not have sales and marketing experience, which we can hopefully add and help them reach beyond their locality, and we have customers as far afield as Edinburgh!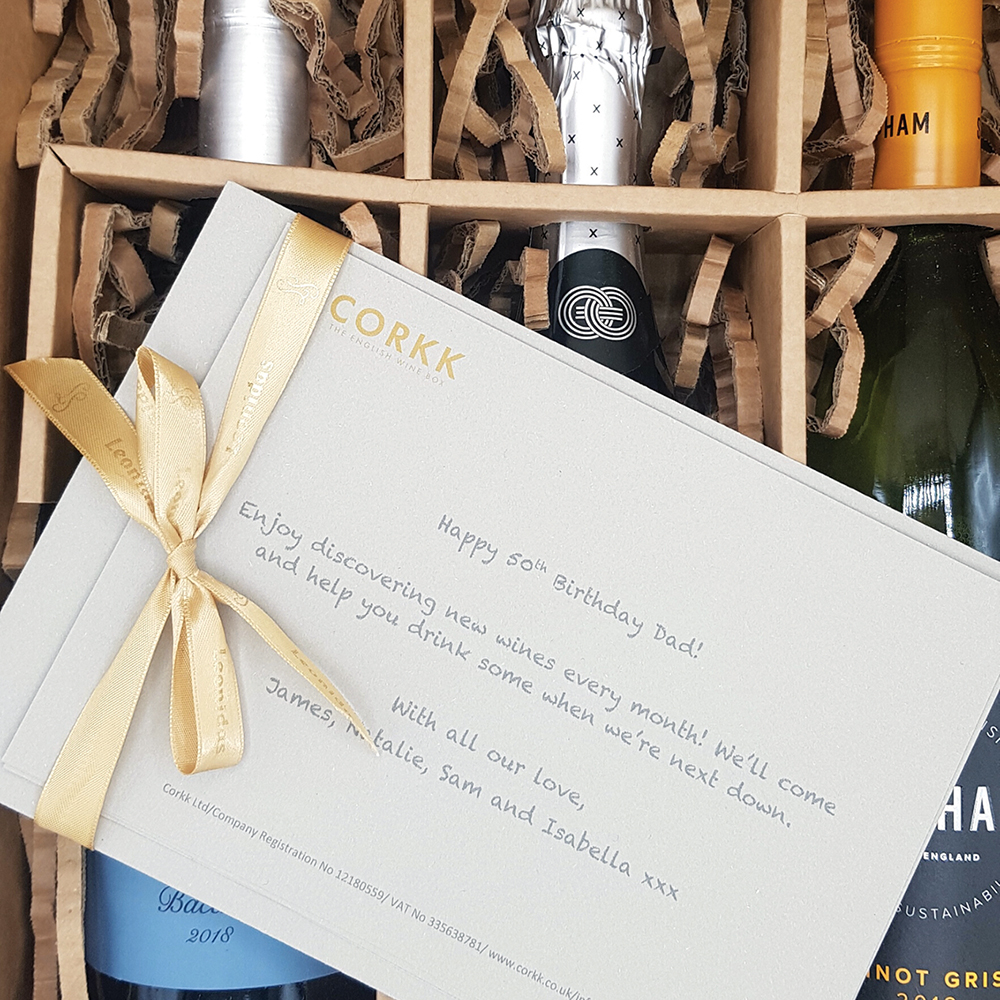 How do you reach your customer?
Its all about digital marketing and building relationships. We have Google ads, search engine optimisation, use FaceBook and Instagram to spread the word, create traffic and generate sales. Through our partnerships we are able to reach customers and delight them with a wide variety of English wines. Word of mouth is proving really successful, and we have not had a single person come back with a complaint! We think its important to nurture our customers and communicate with them on a regular basis. Of course, wine makes a lovely gift, which we deliver with a personalised note in a smart eco-friendly case! 
Why is Corkk different to other online retailers? 
There are probably two reasons why we are different. Firstly we are not a 'market place' and do not try to put every wine on the website. We only list wines that have been approved by Clive and they all have to be good, so we essentially act as a filter for our customers. In fact, we only release six to twelve wines a month. We do the hard work – if you can call it hard work – finding the best quality wines for our customers! 
Every wine is accompanied by a comprehensive set of notes about the wine, the vineyard and the winemaker. It's about education and taking our customers on a journey of discovery, introducing them to different grape varieties and wines, from different counties, made in different ways. Clive also includes some of the 'geeky' stuff about the winemaking which the customers love!
Secondly, we value building partnerships and relationships. We have partnered with the Three Wine Men and provided wines for a virtual tasting, worked with The Wine Show and Joe Fattorini and we love to get out to met people so when possible like to get out to markets. We are planning to look for a permanent venue soon. We love to get out and meet people to introduce them to their local English wines and so are involved with the Canterbury Wine Festival and sell direct, when we can, at Clive's Goods Shed in Canterbury.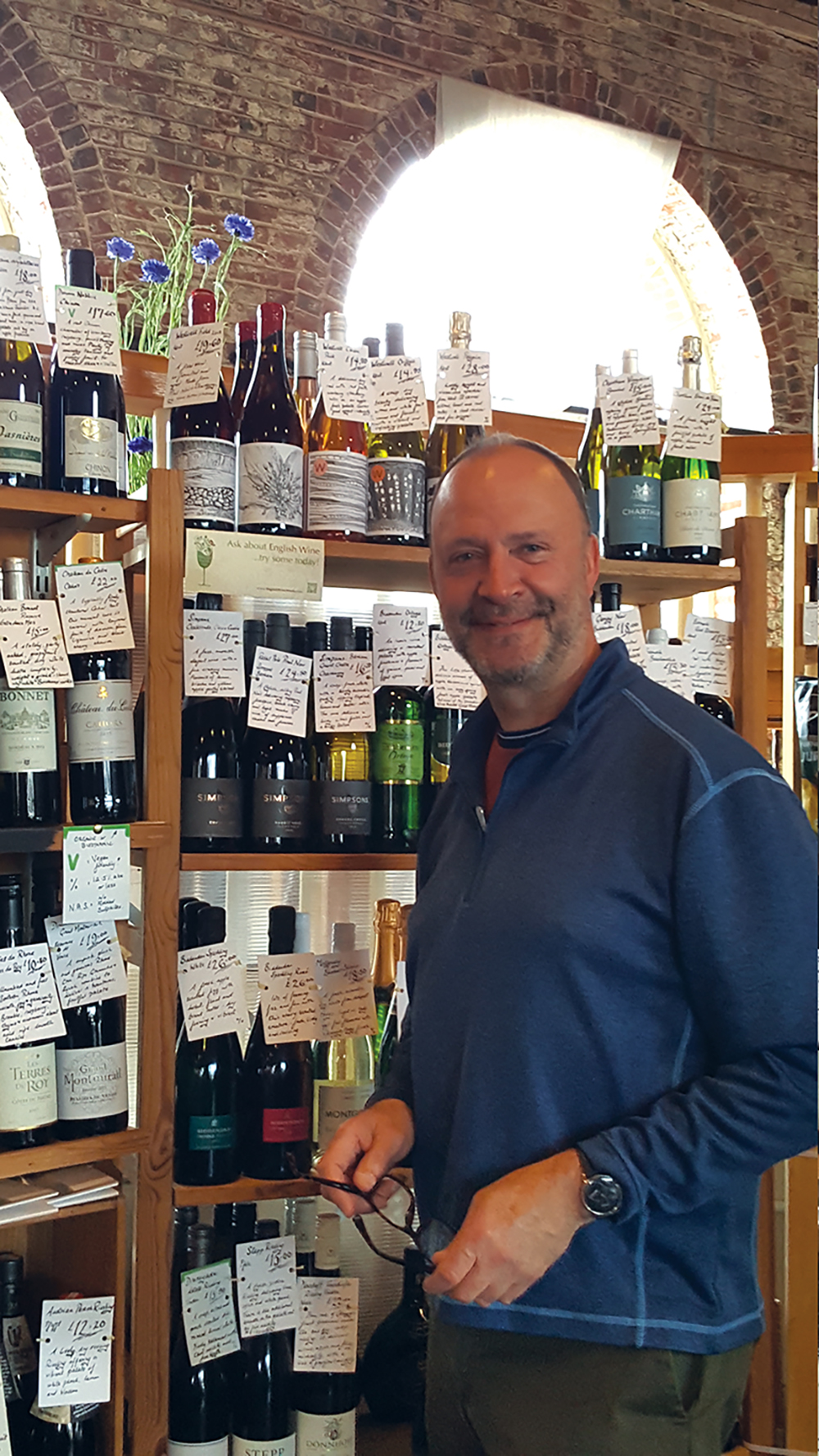 How do you select the wines?
Clive has been a supporter of English wine for many years and has huge experience and knowledge. So initially Clive has selected the wines he knew and loved, many from his local area of Kent. We are a little Kent-centric at the moment, but plan to travel across the country when we can. It's important for us to provide our customers with a sense of the vineyard's character, by being able to provide the back story as well as the tasting notes. Fortunately, many vineyards send their wines to us. But unfortunately, for me, the wines tend to be sent to Clive! 
Where did the name, and its spelling, come from? 
We wanted something short and sharp, memorable and fun! But as it's so hard to find and register a domain name, we decided to use a trendy misspelling. 
About Clive Barlow MW
Clive started his working life at a vineyard in Hampshire's New Forest in the late 1980s where his interest in English wine was sparked. His career has taken him into retail, wholesale and education and he achieved his Master of Wine qualification in 1999. He has been running The Goods Shed in Canterbury for 15 years, a unique farmers market, food hall, restaurant and hub for English wine, in an old railway goods shed. Clive was very happy to join Corkk to introduce great wines to a wider audience in the UK and source really characterful wines for people who have a passion for wine. 
How is the business going so far?
It took some time to get going but sales were good throughout the summer. Hopefully sales will be good in the lead up to Christmas. 
What about the future?
We are on the crest of something rather good. It is very exciting. Corkk is all about celebrating good quality English wine as an emerging force in the world of wine.