In May 2009, high end supermarket Waitrose became the first UK retailer to plant its own vineyard, choosing the chalk soils of the Leckford Estate near Stockbridge in Hampshire as home to the grapes that would be used in its high quality sparkling wine, marketed in store as Leckford Estate Brut. Vineyard spoke to Partner and Leckford Estate Farming Manager Andrew Ferguson to find out more.
How did you come to manage the estate farm and the vineyard? 
I joined Leckford Estate as the senior farming manager in 2011. Before that I had spent more than 18 years in Kent, for much of that as a lecturer and farm estate manager at what was Wye College, which latterly became part of Imperial College before the campus was closed in 2007.
I stayed in Kent for another few years managing an organic farming estate near Folkestone, but having grown up on a hill farm in Scotland and managed diverse farming enterprises in Kent, it was a logical step to take on the challenge of managing the highly diversified farming operations on the Leckford Estate, the Waitrose & Partners Farm in Hampshire.
What inspired a retailer to plant a vineyard in 2009? 
In 2008 I had prepared an investment appraisal for planting a vineyard on the farm I was managing at the time. That didn't happen, but unbeknown to me Leckford Estate had done the same thing and had decided to proceed.
There were several key reasons why Waitrose chose to plant a vineyard: Waitrose overtrades in champagne and sparkling wines and has a highly experienced and qualified buying team. The idea of being the first supermarket to plant its own vineyard is one that I believe came from the wine-buying team.
Waitrose is part of the John Lewis Partnership, an employee-owned company, so members of the wine-buying team, like all Partners, are essentially co-owners of Leckford Estate. How great that the business could bring the idea to life. The fact that the chalk soils of Leckford lend themselves so well to vine growing, and the fact that the estate already had experience in growing top fruit on 200 acres of orchards there, made the decision a bit of a 'no brainer'. It was a perfect match of commercial opportunity and established resources.
What special features does the vineyard have and how does that make the wine special?  
In 2009, the estate management team had 4,000 acres from which to select the optimum location – and they did. The south-facing slope on chalk downland lies in a dry valley that leads down into the River Test valley proper. It's a fantastic location for a vineyard. Indeed, even when extending the vineyard by an additional 50% in 2017, I recognised that that was probably our limit in terms of the best possible location for growing vines at Leckford.
The other special feature is our Vineyard Manager, Colin Pratt. He's been working on the estate for 24 years and is passionate about making our vineyards a success.
Does growing grapes for Waitrose add any particular pressure to the job? 
There is certainly a feeling that if we get it wrong, we'd be letting down a lot of people! However, the pressure we put on ourselves to do the best we can is likely no different to that experienced by all professional vine growers.
How was this year's harvest and what are you expecting from the 2020 vintage? 
Three consecutive night frosts in mid-May rendered this year's harvest a disappointment before the vine leaves had barely emerged. Our natural frost protection was, we thought, enhanced with candles and hot air blowers, but almost immediately we realised that the frosts we experienced those three nights in May were resistant to the protection we had in place. Although the harvest was ultimately a very low yielding affair, the warm summer did help with a slightly earlier ripening.
Who makes your wine? 
Our winemaker is Simon Roberts at Ridgeview Estate Winery. Simon and the multi award-winning team there have been expertly producing our Leckford Estate Brut since the first vintage in 2011. I think to be a great winemaker you have to be a scientist and an artist. A key skill must be excellent sensory analysis; it's certainly something Simon has and I don't.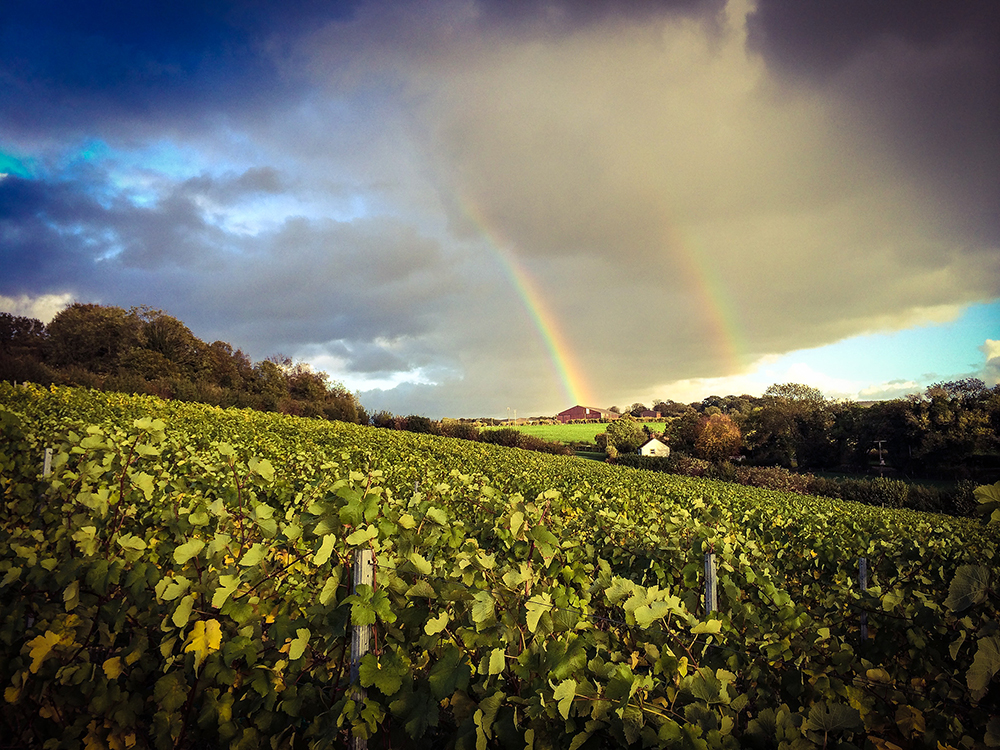 What does Waitrose look for in terms of the English wines it stocks alongside its own? 
Quality is always the primary consideration. Our wine buyers are always on the hunt for brilliant quality English wines, with real personality and character, to add to the Waitrose collection.
They take great pleasure in finding wines from new vineyards that Waitrose doesn't already stock and then introducing them to customers, who love the novelty of having locally produced great quality wines. We are a nation of keen wine drinkers that has relied in the past on other nations to provide the goods, so self-sufficiency feels good! We all now live pretty close to a vineyard and there is a collective mood to want to support local businesses and a growing appreciation for provenance.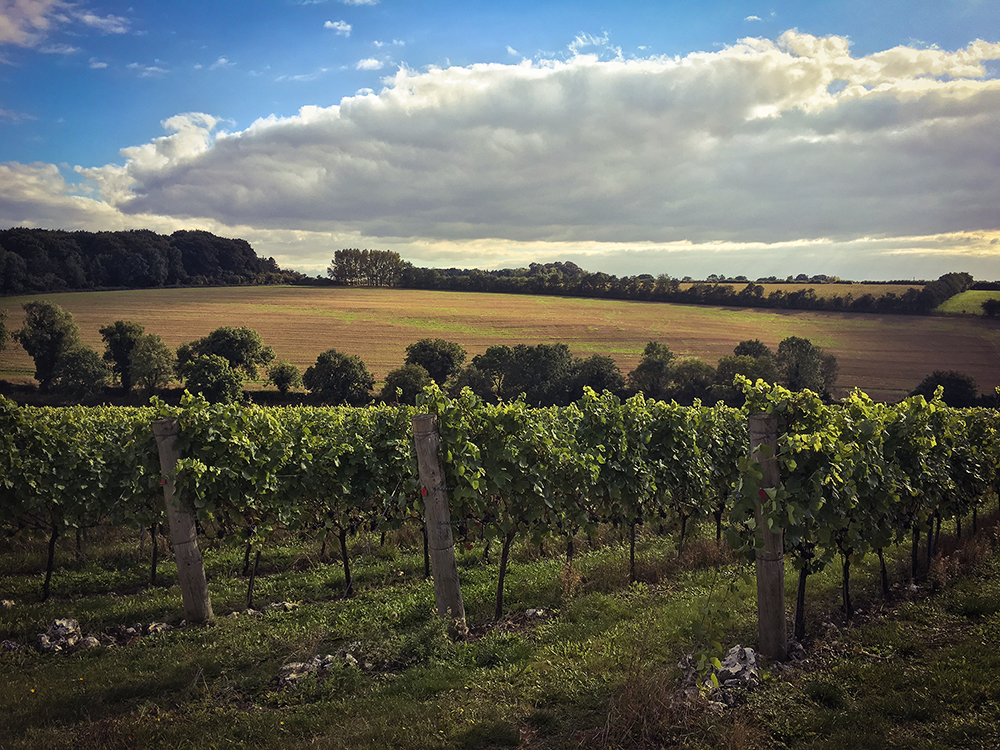 Do you have plans to create a still wine? 
No, we are not likely to expand our vineyard area in the foreseeable future, so we will focus on what we have, which is a vineyard capable of producing quality grapes of Chardonnay, Pinot Noir and Pinot Meunier for sparkling wine production.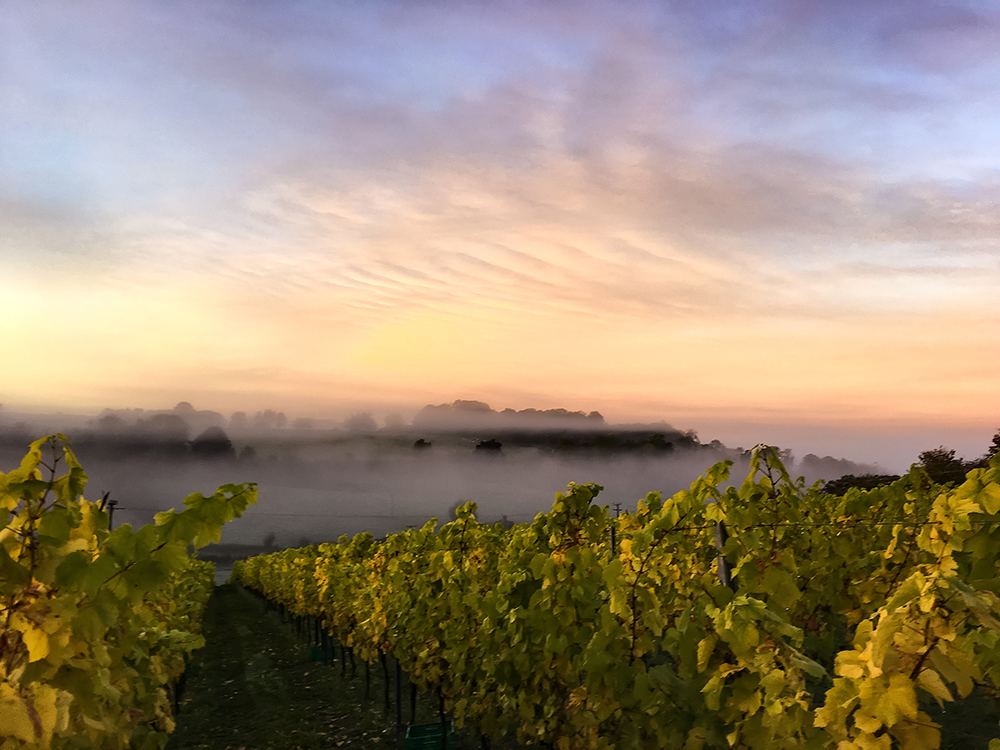 How enthusiastic are you about the future of English wine and what part do you see Leckford playing in it?  
Our Waitrose & Partners champagne and sparkling wine buyer Becky Hull MW (who answered this question) believes there is a real energy in the English wine industry at the moment and a huge collective ambition to get the country drinking and enjoying great quality English wine.
From 2014 to 2017, Waitrose's English wine sales were almost doubling every year. It was going really well, and then nationally we had a poor 2015 vintage followed by a complete disaster in 2016 which slowed things considerably. Since then, a few poor vintages have hampered attempts to really push volume sales forward.
There is always a couple of years' delay from a poor vintage affecting availability of non-vintage (NV) blends, but just as English wine was really pressing the accelerator, we had to slam on the brakes because of 2015 and 2016.
The excitement in the industry now is that the brilliant 2018 vintage, which was perfect quality and plentiful, is now coming through in non-vintage blends, so we will be able to really ramp things up. There is huge volume up and down the country about to be unleashed, and a general view that England can now begin to realise its potential.
As our own vineyard and flagship English sparkling wine, Leckford will play a pivotal role in growing the acclaim and sales of English fizz at Waitrose.