What would Matthew Jukes like to drink this Christmas?
I have decided to perform a radical U-turn in this year's December column, so you will see no sparkling wines and no gift boxes whatsoever opposite. I am taking a stand against over-elaborate packaging, forever.
Less is definitely more in this season of more is more. I can't see the point in paying over the odds for phenomenally intricate and no doubt extremely clever packaging when all that happens to it, when you decide to drink the wine, is that it gets tossed in the recycling bin.
This year, having been subjected to wave upon wave of COP26 advice, I am solely concentrating on what is inside the bottle while bringing in my secondary theme of 'What would I like to drink this Christmas?' So, let's set the scene – you have the fairy lights blinking on your tree, you have already decided which of your English sparklers to pop first and you have knocked off half an hour from the agreed time at which this moment will occur because you are gasping for a drink. What follows is, if my household is anything to go by, controlled chaos where well-planned bottles of wine are like Tarzan's lianas – lined up in order and ready to grab onto at a moment's notice. But what do you reach for once the sparkling wine has been exhausted?
I have three wines liana-ed up for you to ensure that you and your crowd will enjoy a very indulgent feast. Each bottle is a bit of an outlier. These quietly rebellious wines are brave, pioneering and utterly delicious. I have a feeling that each style will rapidly grow in popularity, too, over the coming years. Firstly, this is because they are wonderful to drink and, secondly, they are styles that we don't yet have in any great numbers on our shores and which we already know that punters adore.
So, feel free to draw inspiration from Greyfriars, Bluebell/Ashdown and Ambriel – these are all visionary estates with clear ideas about what works and sells. If this isn't a message of goodwill, then I don't know what is.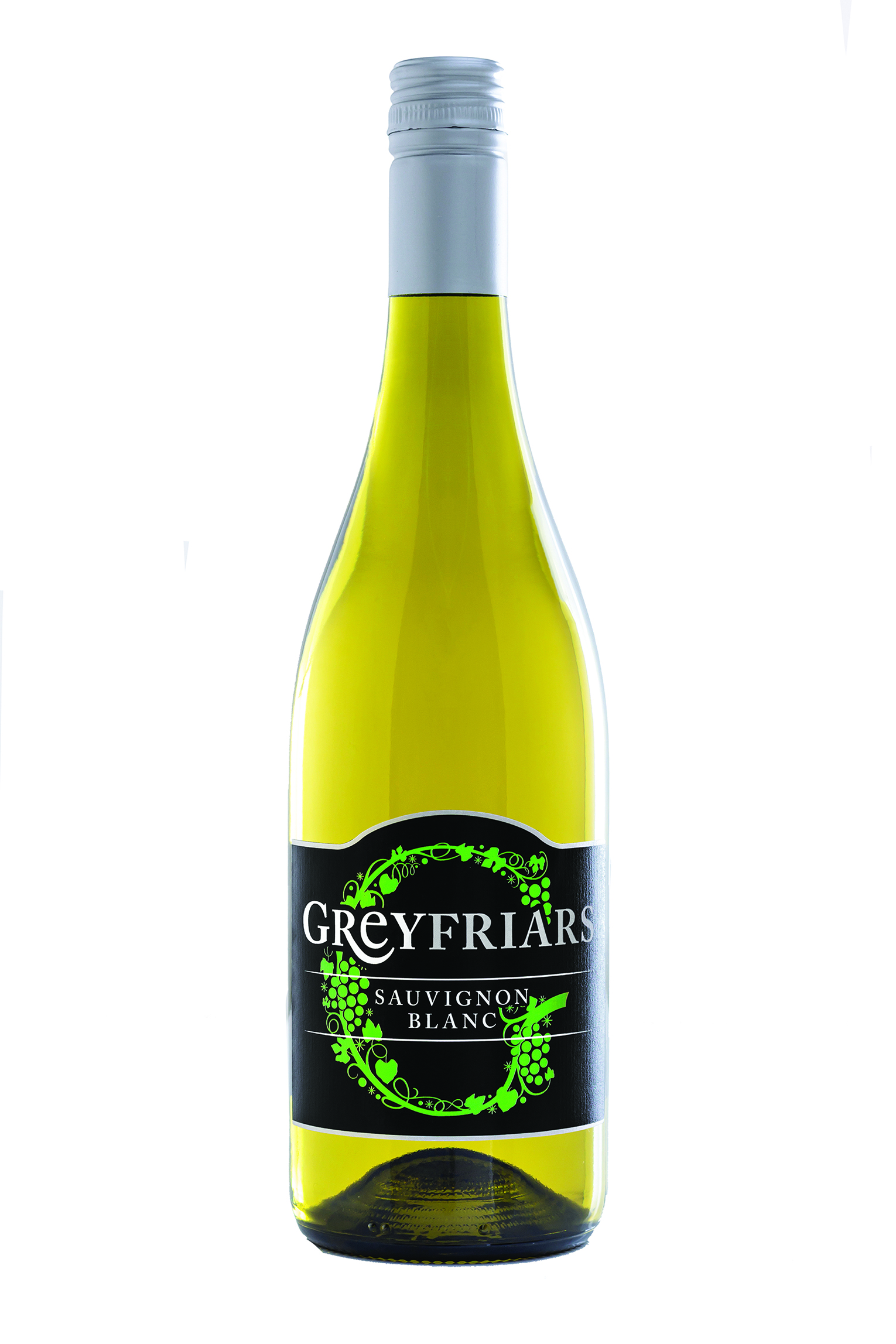 "Would you like to taste our Sauvignon Blanc?", said Greyfriars owner Mike Wagstaff at the WineGB event earlier this year. Of course, the answer was yes, but I am extremely fussy about this grape, so I must admit that I wasn't overly confident of being impressed.
I ought to be more open-minded because I was greeted by a heavenly perfume when my nose was still a foot away from the glass. These are, verbatim, the first two expressions that I wrote in my notebook – 'super-accurate' and 'Menetou-Salon'.
2020 was a fabulous vintage, and this wine is, without doubt, the finest GBSB I have tasted, but my mind was way ahead of my palate as I was mentally comparing it to the stunning wines of Teiller, Pellé, Remoortere and Clément in the Loire Valley.
This is not a Kiwi-style of wine but an elegant, stony, Menetou-shaped creation, making it simply irresistible on the nose and palate. While we tire of old-style, fruit cocktail wines from Marlborough as wise NZ winemakers endeavour to draw their inspiration from their riverbeds and hillsides instead of the relentless sunshine we, in the UK, have naturally keen, lean and raspy fruit. Our conditions can make epic Sauvignon Blanc – Mike has proved it. And so, this is your smoked salmon blini wine for December 2021!
---
It seems that Ashdown, aka Bluebell Vineyard, has realised that they have white gold planted in their vineyards, so they are renaming their Estate White what is really under the bonnet – Chasselas.
Winemaker Kevin Sutherland is justly proud of this wine, and the new vintage is a revelation. This pioneering white wine, and I use this term in its rawest and most primal meaning, is made from a grape usually found in Switzerland, and I have yet to taste one from outside of this lovely country until I came across Kevin's fabulous wine.
If you would like to move from Greyfriars Sauvignon to the next wine in your festive feast, then look no further than 2020 Ashdown Chasselas because it is pure, bright, refreshing and intriguing at the same time as soothing and wistful. The fruit is so calm and silky, kissed with pear juice moments and cold pebble freshness, that you find yourself lost in wonder. It casts a genuine spell on your palate, and I want more. Lots more. This grape must feel at home in England because this wine is so damn good, and so it is another example of free-thinking, great taste and also mercurial winemaking skill. Oh, and Kevin's a Kiwi as well!
---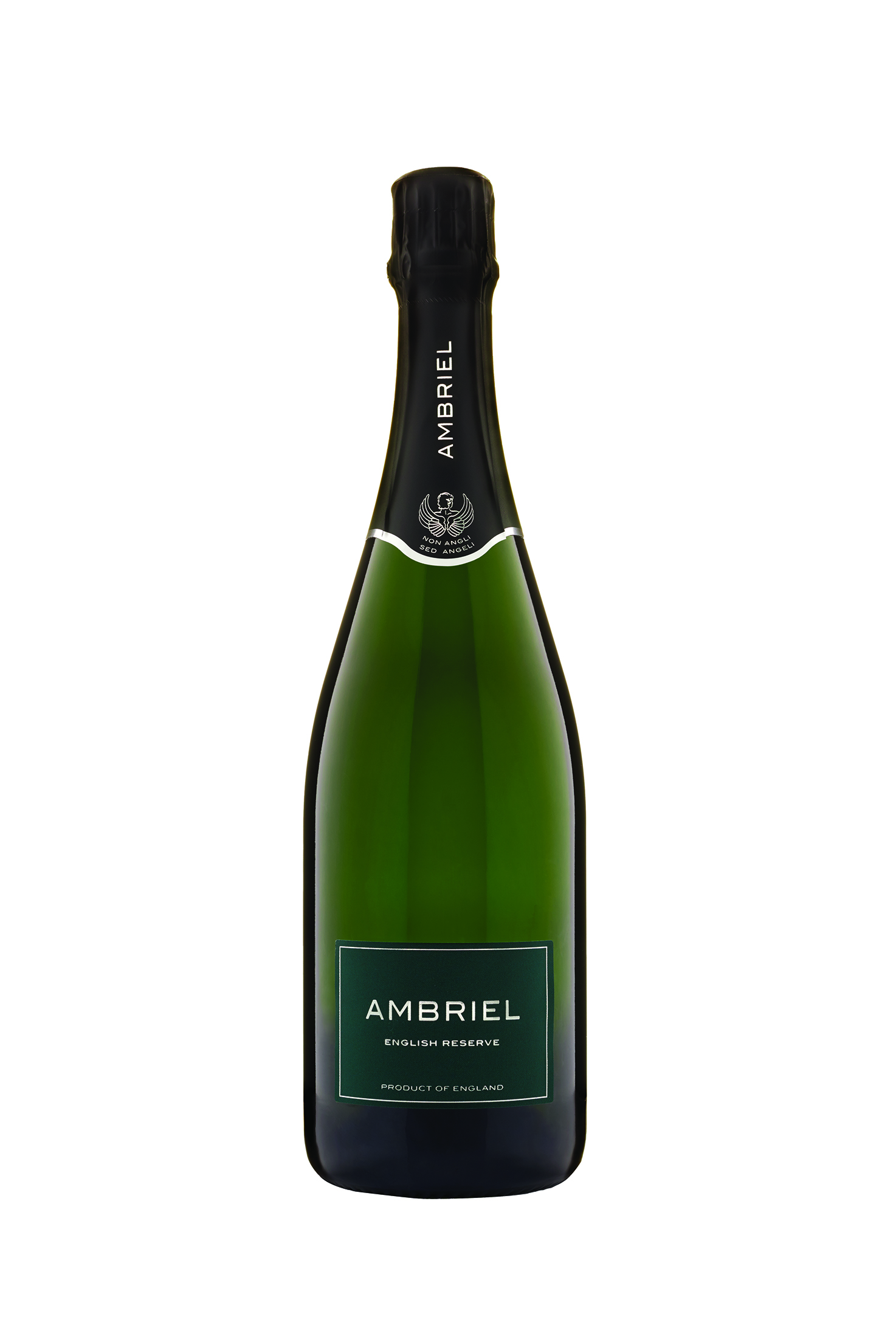 Made from 68% Pinot Noir, 31% Chardonnay and just the 1% Pinot Meunier, this single-vineyard, slightly off-dry wine packs 32 g/L dosage into its frame, but the acidity is so bracing that you can barely taste it. You simply feel a whoosh of completeness wash over your palate and wonder just how it happened.
Unlike Nyetimber's lovely Cuvee Chérie, which is made from 100% Chardonnay and is a genuine pudding style, Ambriel's English Reserve manages to tread a tanginess/sweetness tightrope walk with extraordinary daring and accuracy.
I am convinced that the Pinot dominance is the reason for this stance. This bravery ends up with a wine that could indeed be drunk with racy puds, but which I believe is, in fact, the perfect retro aperitif. I love a touch of ripeness balanced by wicked acidity before a feast, and there are so few wines in the world that get this right. Ambriel's is my absolute favourite and I hope that others follow this inspirational lead.