One estate is acting as beacon for all.
www.matthewjukes.com • vineyard.ed@kelsey.co.uk
This is my 36th column for Vineyard Magazine and while we slowly make our way towards what will likely be the most unusual Christmas for a very long time I felt the need to do something extraordinary and, perhaps, unexpected on these two pages. 
While some feel that celebrations might not be as exuberant or as heartfelt as usual this year, I would like to encourage everyone who reads this piece to raise a glass for making it through 2020 in one piece and also and to reflect on why we are here and what the future might hold. We all need hope and determination and so these two traits form the dual themes inspiring this celebratory article.
There is one estate in the country which acts as a beacon for all – Breaky Bottom. Founded in 1974 by Peter Hall, this six-acre site is one of the most famous and also one of the most unassuming in the land. It has survived many challenges, and while Covid-19 will have, no doubt, raised a Hall eyebrow or two, I imagine that the worst frost damage for 46 years, resulting in around 80% losses earlier this year, will have surely made more of a dent in this family's mood.
Situated two miles inland from Peacehaven on the East Sussex coastline, Breaky Bottom's chalk loam shot with flint soils make some of the most profound sparkling wines in the country. Initially set up as a still wine specialist, sparkling wine has been the sole pursuit since the turn of the millennium. Having said this, I wrote up 1994 Breaky Bottom Seyval Blanc in the wine trade magazine Harpers, back in the mid-Nineties, so I very much remember the previous era of BB's fragrant and beguiling white wines. 
This year, in the 2020 WineGB Awards, Breaky Bottom won five Gold and two Silver medals with its sublime, single-vineyard sparkling wines. This extraordinary gong haul underlines just how consistently excellent the Breaky Bottom wines have become, not least because these awards were spread across five different vintages. This continued pursuit of excellence coupled with Peter and his wife Christina dogged determination gives us all hope that we can prevail even in the most challenging of circumstances. 
Opposite you will find my chosen 'Hall of Fame' and while I have noted Breaky Bottom as the sole stockist for each wine, on account of a lack of space, you will not be surprised to hear that a host of top independent wine merchants and victuallers also list these fascinating wines. You can find an extensive list on the Breaky Bottom website.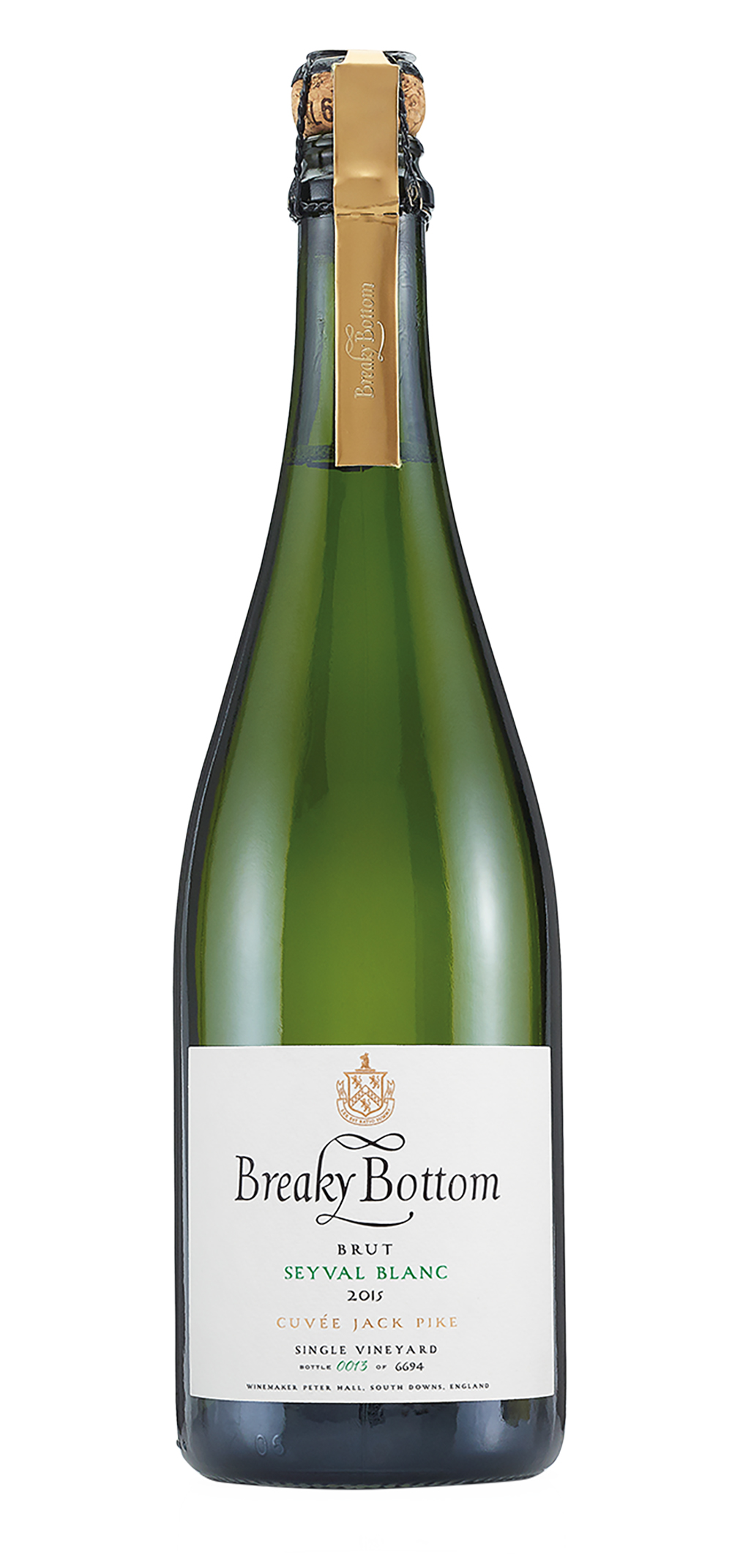 First, the facts – this wine celebrates Seyval Blanc, in fact, it is 100% Seyval Blanc and 6694 bottles were produced. This means that, assuming a number of bottles have already disappeared out of the door, a good few thousand people can still have the chance of tasting the finest sparkling Seyval I have ever seen.
Importantly, this is a wine which dates back to the beginning of the story (and is presumably sourced from the same vines as my 1994 vintage recommendation), and it has been upgraded and modernised into a truly moreish, floral stunner with great depth and freshness. Still youthful and brimming with electricity this is a wine which celebrates tradition while looking eagerly to the future. There are a handful of wines in the UK which tell an unmissable story and while there is an understandable move to planting Chardonnay and Pinot Noir because these grapes inevitably make awesome wines, it is pioneering cuvées like Jack Pike which seem increasingly authentic and honest and so it is even more encouraging that this wine tastes so stellar.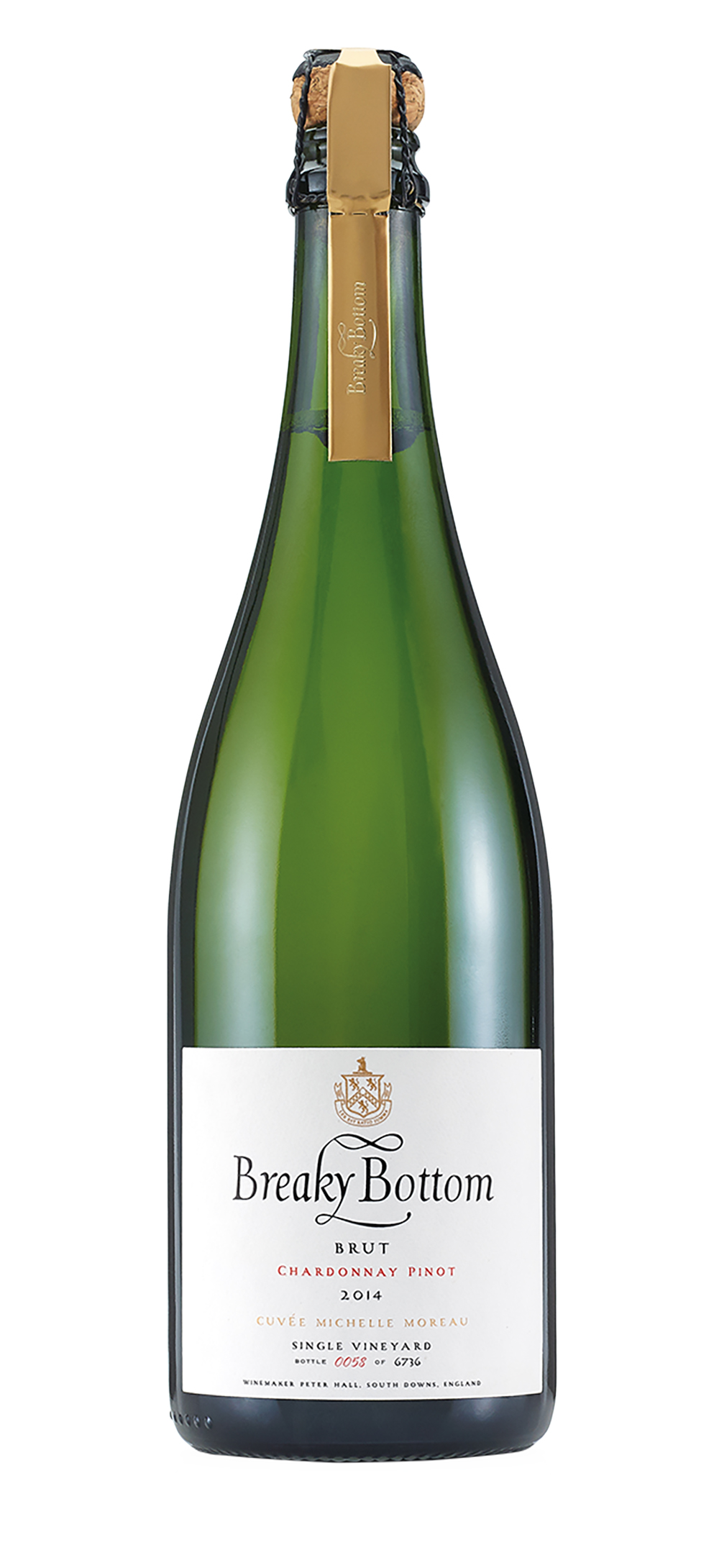 With another year under its belt, Michelle Moreau is made from a blend of Chardonnay, Pinot Noir and Pinot Meunier and 6736 bottles were produced in this vintage. 
With a more open nose than Jack Pike and a particular floral immediacy and also mid-palate succulence which I find amazingly enticing, this is a super-fine wine with great acidity and a long, unwavering finish. In addition to the magical flavours that these wines offer, it is important to draw your attention to the spectacular packaging. We are getting better at dressing our bottles in the English wine scene, but I have yet to encounter anything approaching the beauty and thought that has gone into the design of every facet of these bottles. The luxuriant paper stock, deliberate and extremely pleasing font selections and the astoundingly beautiful 'watch strap' cap detailing is nothing short of genius and this makes every bottle a world-class work of art.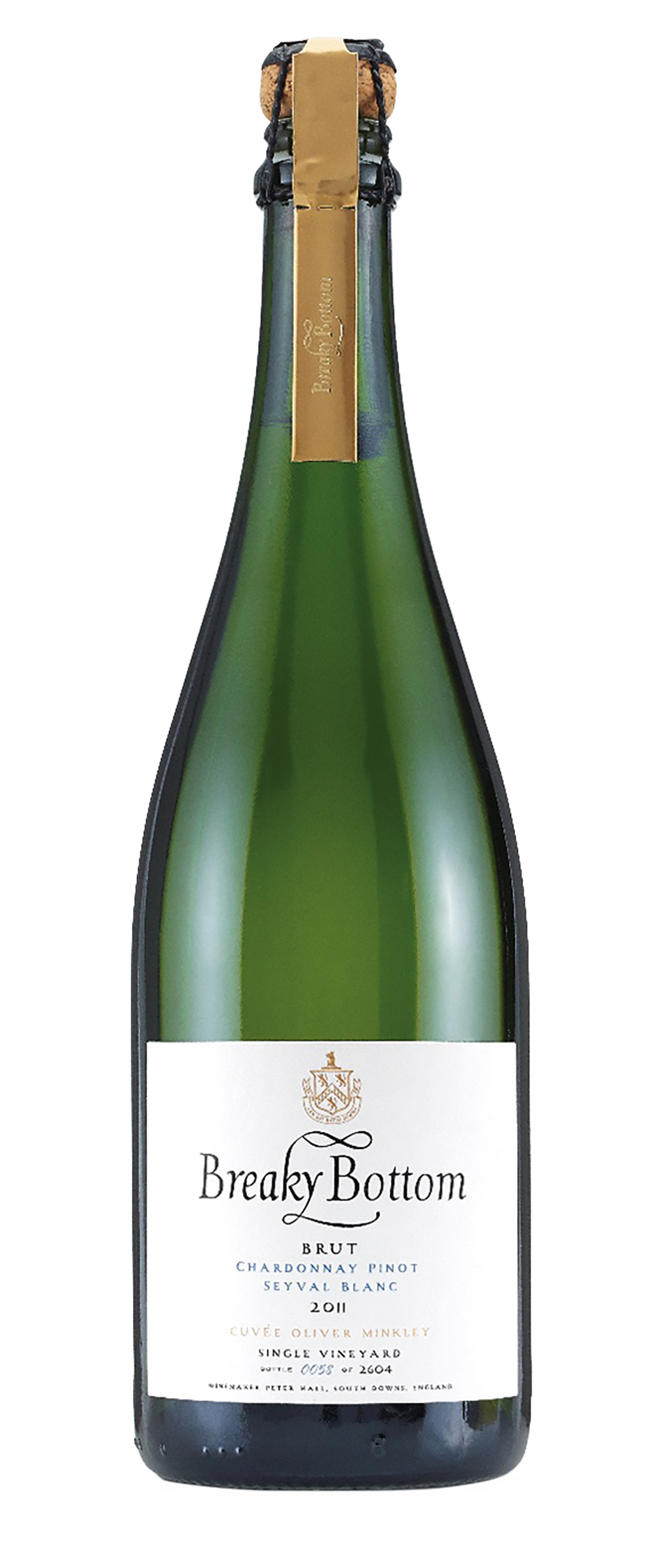 The oldest of my trio is this tremendous Chardonnay, Pinot Noir, Pinot Meunier and Seyval Blanc blend and only 2604 bottles were produced and I cannot imagine that many are left so don't delay.
This is the most complex of the three wines and this is a factor of age and also, presumably, the four grape cépage. Starting to reach its plateau of perfection this is a magnificently complete wine with grandeur and length that the younger wines can only dream of. Of course, they will blossom in time, but right now, this Christmas, this is the wine to drink! Peter sells a mixed case of six bottles which features one of each of the wines from 2010 – 2015 (including these three) and it tells Breaky Bottom's recent chapter perfectly. So, sit back and relax because I am certain that I have found you your 'splash-out' gift for the person who has everything this Christmas.