Matthew Jukes looks at three new brands that are future-facing and modern.
I try to keep up to date with new releases, yet it is awfully hard to keep abreast of everything happening in our green and pleasant land, not least because there is so much going on! This month, I have picked out three new brands, and one bottle is so new it has yet to be released! A couple of themes link these wines together besides being extremely impressive on the palate. 
The first is that these wines are future-facing and modern, and the second theme is that they are extremely brave. Bravery is a terrific component when brainstorming new ventures and also new product releases, just as long as you do not overstretch yourself and come a cropper. If you can imprint as much of your character as possible into the finished creation, the story stacks up as genuine and credible when you come to sell it. This is precisely what this trio has done and so instead of a slow start which then has to be built on over the years, these brave brands have catapulted themselves onto the market with tremendous wines which all wear their hearts on their sleeves.
Please support these brave souls by buying their wines and, if you like them as much as I do, spread the word!
The fruit for this beautiful wine comes from the Sainsbury family's Preston Farm in Preston Candover, Hampshire. Mark Sainsbury and his brother Julian were inspired to get into grape growing by their late father, Baron Sainsbury of Preston Candover KG, and their neighbour John Ashburton (Lord Baring).
It was rather fortuitous that their farm has silty clay loam over free-draining chalk sub-soil, which is perfect for this venture, and after planting a five-hectare vineyard in 2011, this inaugural wine is poised for release.
Candover Brook is the name of the chalk stream that runs through the estate, and it is home to the rare English white-clawed crayfish depicted on the label. Made at Hambledon by Felix Gabillet, the blend is 54% Chardonnay, 33% Pinot Noir and 13% Pinot Meunier and 85% comes from the 2018 vintage with 15% Hambledon reserve wine in the mix.
This is one of the most English, stunning, rosés I have tasted, and the super-smooth, incredibly pure fruit is mesmerising. I will forgive the clear glass bottle on this occasion, but they must go green with their next wine! I urge you to track down a bottle and raise a glass to this brave new label as soon as you possibly can – they have cracked the hardest style of sparkling wine in their very first attempt.
---
Try as I might, I cannot find this wine on the Itasca Wines website, but I am sure you will have more luck. The Wine Yard in Farnham doesn't have a website, and The Pickled Pepper in Odiham does, but only shows Penn Croft's Bacchus, so I wish you the best of luck in tracking down one of the 900 bottles made of this thrilling wine. Perhaps just give them a ring.
Made at contract winery Itasca by Ben Smith, who was responsible for making my highest scoring English wine of all time (2018 Oxney Chardonnay), I have no problem declaring that this is the UK's finest Pinot Blanc to date.
The fruit comes from the Missing Gate Vineyard in Essex, where it was hand-picked and whole bunch pressed into third fill Burgundy barrels. I was lucky enough to taste a bottle late last year, and it is as lively and energetic as any white wine you will taste.
A low sulphur regime and minimal fining have left the beautiful fruit to romance your senses. This is a truly brilliant wine with sensational depth, complexity and length. It is not slippery and smooth like an Alsatian PB, but grainy, combative and textural like an epic Chablis. It is nothing short of stunning, and it is certainly the epitome of brave winemaking.
Editor's note: the new website for Itasca Wines is now live.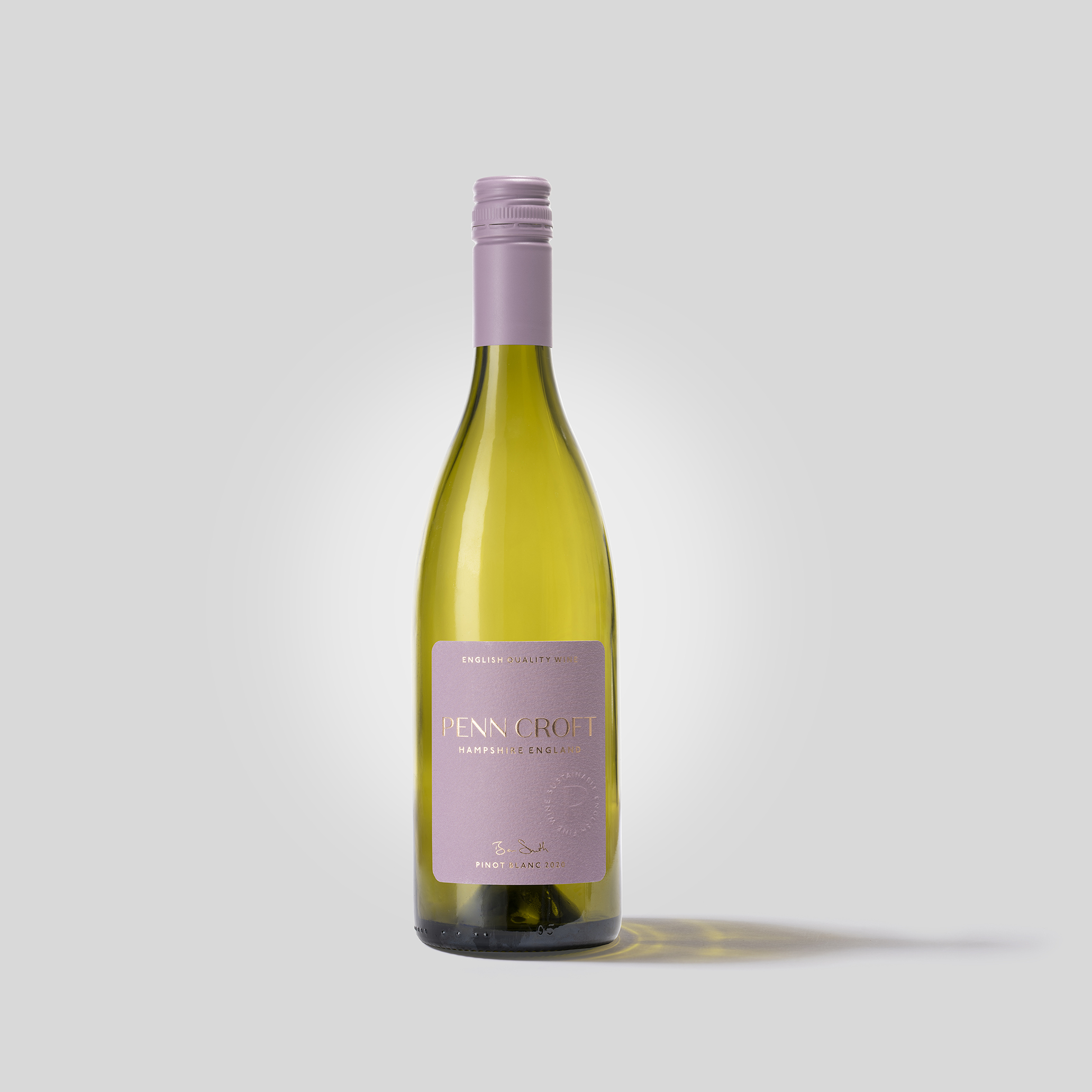 ---
Rowton was founded in 2020 by twins Zoë and Melissa Evans. Zoë worked at Halfpenny Green Wine Estate from 2017 to 2020, and this was where 2020 Rowton Solaris was made.
The Solaris grapes were harvested from two different sites; 55% from a young vineyard in Coventry and 45% from an established vineyard in Toddington, Bedfordshire.
There is little mystery to the winemaking given it is stainless steel fermented and neatly dry at 2.5g/L, but its bravery is the reason everyone should track this delightful wine down because it celebrates the Solaris grape and manages to capture all of the traits of this variety perfectly.
There is a clean, floral orchard-blossom nose here, which subsides into a lovely, satin-smooth mid-palate and a bright, green apple finish. These brave ladies planted a vineyard at their home in Rowton, in Shropshire, in 2020, and they will no doubt be making delicious wines from their fruit in due course. But for now, the Rowton name, with its cool labels and expressive wines, will no doubt capture everyone's imagination and set the scene for a promising future.