Is 2022 the year in which the collective UK wine scene capitalises on its ambitious plans? After all, there is a lot of very good wine in the system and more depth of stock and breadth of choice than ever before, writes Matthew Jukes.
Ambition is fundamental to our drive and determination, and I certainly sense that there is ambition crackling through our business even though many of our famous wine pioneers look remarkably laconic on the surface!
A simple definition of ambition is the strong desire to do or achieve something. The absence of ambition in the workplace must surely mean the slow decay and eventual demise of a business, so it follows that ambition is a vital essence that we must harness and direct with skill and accuracy. But all of the ambition in the world cannot make up for lack of resources or acumen, and this is where, in my opinion, we are very well placed as an industry.
UK wine businesses are, on the whole, very well informed, fairly well-financed, genuinely outward-looking, well-resourced, impressively globally aware from both a wine and food appreciation sense and also a business standpoint, which makes us rather unique.
We might have endured a rather tricky vintage last year, but at least, for the main part, it was not a disaster, which might well have been the case a decade ago. We are getting better at this game. The main source of energy and determination in our vineyards and wineries is our ambition, and we should not be shy in expressing this. As a nation, we are on the fast track, and if this rate of change and improvement continues, we cannot fail to attract the world's attention.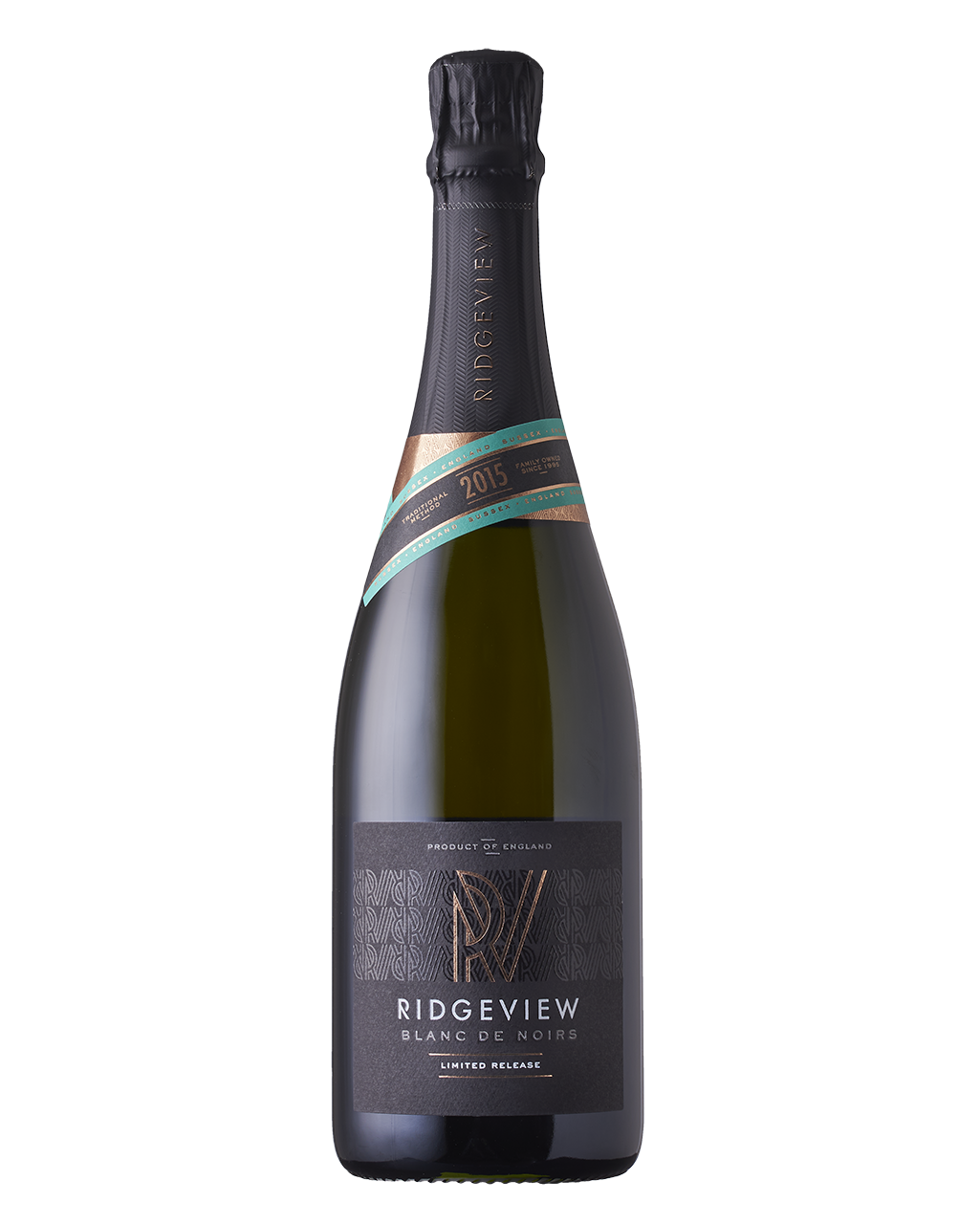 I am certain that everyone who reads this page is familiar with Cavendish, Ridgeview's lip-smacking NV Pinot-led beauty. However, there needs to be a steady hand on the tiller if you expect your fans to step up some £20 to a vintage Blanc de Noirs and be certain of universal approval.
Is this hurdle ambitious or over-confident? There is a fine line dividing these two intentions, and there are plenty of wineries in the UK and thousands overseas who could not guarantee a sure footing when you take this leap of faith.
But you will not be surprised to hear that this is another wine that aces expectations and delivers more than you could imagine in terms of succulence and luxury on the palate. Ridgeview has always been packed with ambition, and yet there comes a time when you can trust a winery's new releases because their back catalogue is simply impeccable.
From my point of view, this is one of the easiest and most rewarding ways to spend fifty quid while having complete confidence that you and your pals will be in raptures with the results.
---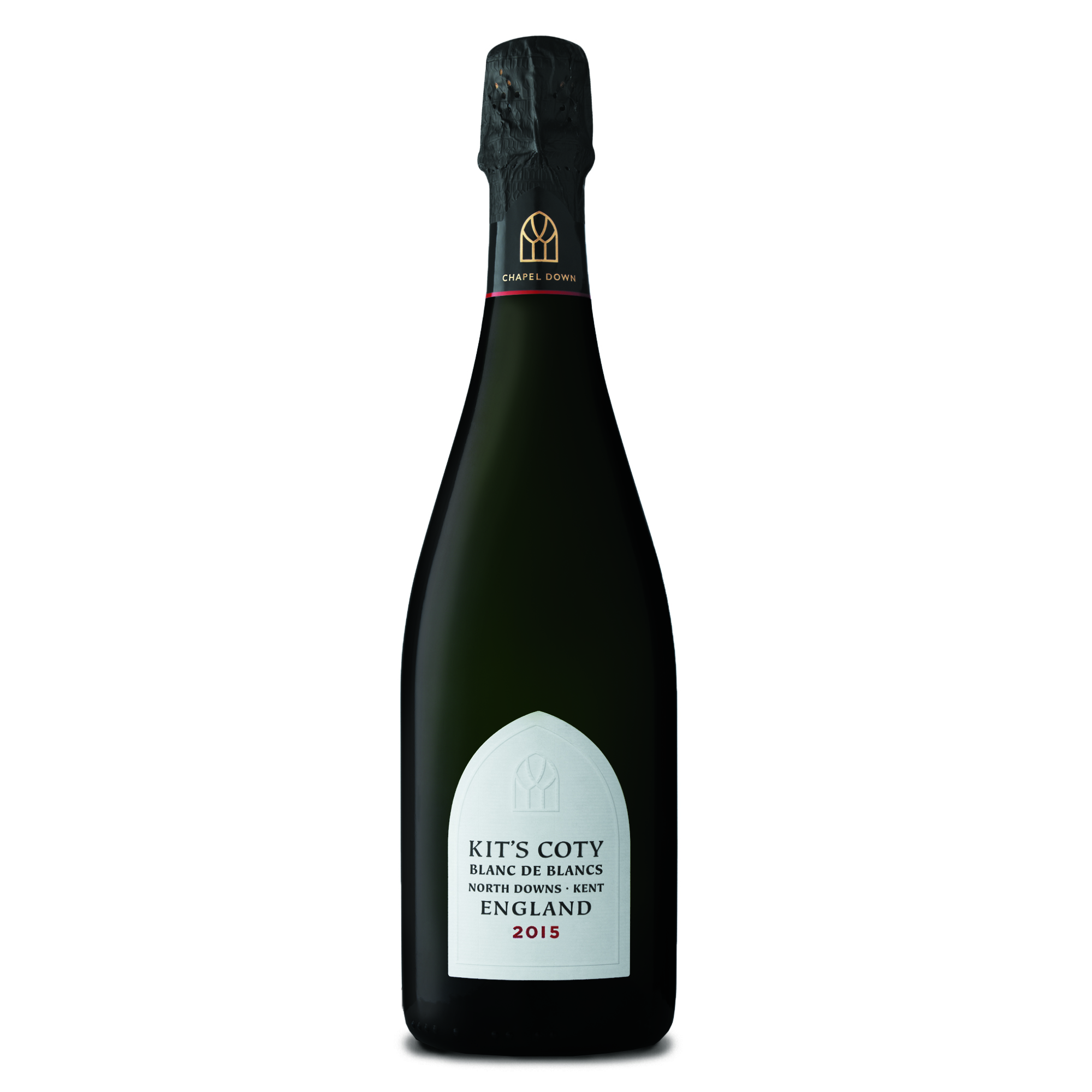 It strikes me that the entire Kit's Coty range is superb, but what sets this wine apart from the rest is that its balance, harmony and depth of flavour are all spectacular. If you consider the eye-catching packaging and the value for money, which at £40-ish quid looks pretty competitive these days, you have a truly compelling proposition.
A couple of years ago, I noted that the 2013 vintage of this wine was lithe and long and, at the time, the 2013 Coeur de Cuvée, at £100, showed genuine ambition. This 2015 Blanc de Blancs is an even more refined wine than the 2013 duo and Chapel Down's ambition has been realised both from the investment ploughed into this vineyard and also in the sheer quality and finesse exhibited by the Chardonnays, in particular, harvested here. It is also exciting to taste a top-flight Blanc de Blancs that is drinking beautifully at only six years of age.
In keeping with last month's 'fine wine theme', balance is born, and there is no finer nor more balanced wine in Chapel Down's portfolio right now.
---

Ambition takes many guises, and yet there cannot be many estates in the country who have ripped up their playbook and re-launched a suite of wines under a new, pioneering and captivating banner!
In Exton Park's case, this is the Reserve Blend family of wines. Corinne Seely has nerves of steel, and this arresting character trait is evident in the high tensile backbone found in this extraordinary wine. There are no less than 45 Chardonnay components that make up RB45, as well as a discreet but nevertheless crucial 25% of old oak in the mix, too.
The ten-year library of Chardonnay has been assembled by master-blender, and the results are as ambitious as it gets, and the flavour will leave you breathless. Hold onto your glass because the perfume alone will send shockwaves through your body. I cannot wait to watch this wine evolve over the coming decades!