Kicking off Vineyard's new series profiling the careers of people working in UK vineyards and wineries is Danielle Whitehead, Marketing & Communications Manager at Roebuck Estates in West Sussex.
Why a career in wine?
After university Danielle returned home to apply for various Graduate Schemes. "I came across the Majestic Wines Graduate Management Training Scheme – which looked super interesting – and before I knew it, I had been offered a place and was packing my bags to relocate from Cheshire to Cheltenham and have never looked back since," commented Danielle. 
"Whilst working at Majestic, I studied for my WSET Diploma and out of all the modules I took, I particularly enjoyed Unit 1 which covered Viticulture and Vinification, it really piqued my interest and set me off on a path of wanting to discover more about the art of winemaking."
Studying at Plumpton College
At the time Danielle was working for a PR agency in London but left to accept a place at Plumpton College in East Sussex to study the BSc Degree in Viticulture and Oenology. "In-between leaving London and starting at Plumpton College, I went to work for a small producer called Chateau Rives-Blanques in Limoux, France. It was this role that truly cemented my belief that I'd made the right choice to leave my job in London and study full-time at Plumpton College over the next three years."
"I have such fond memories of my time spent at Plumpton College and there are endless highlights, but first and foremost, it was the incredible people who made my experience so memorable and worthwhile – both the knowledgeable and passionate teaching staff and brilliant fellow students – many of whom have become lifelong friends. My time at Plumpton College also helped shape the direction that my wine career subsequently took."
Roebuck Estates
Danielle is currently the Marketing & Communications Manager at Roebuck Estates and is responsible for all things marketing-related such as branding, website, digital, social media, promotions and events. "I thoroughly enjoy working for Roebuck Estates – we are a relatively new English sparkling wine producer with a firm commitment to quality in absolutely everything that we do. The wines are achieving lots of success in national and international competitions – and our online shop has been very busy during lockdown."
"We have a fantastic team, including Jake Wicks, who was also at Plumpton College, and Cassie Burch who is currently studying at Plumpton. They all have an immense amount of knowledge and experience, but they also like to have fun – and don't take life too seriously!
Roebuck Estates are one of the founding members of the Sustainable Wines of Great Britain Certification Scheme. "We are proud to have recently been awarded our Sustainable Wines of Great Britain Certification Mark,"smiled Daneille.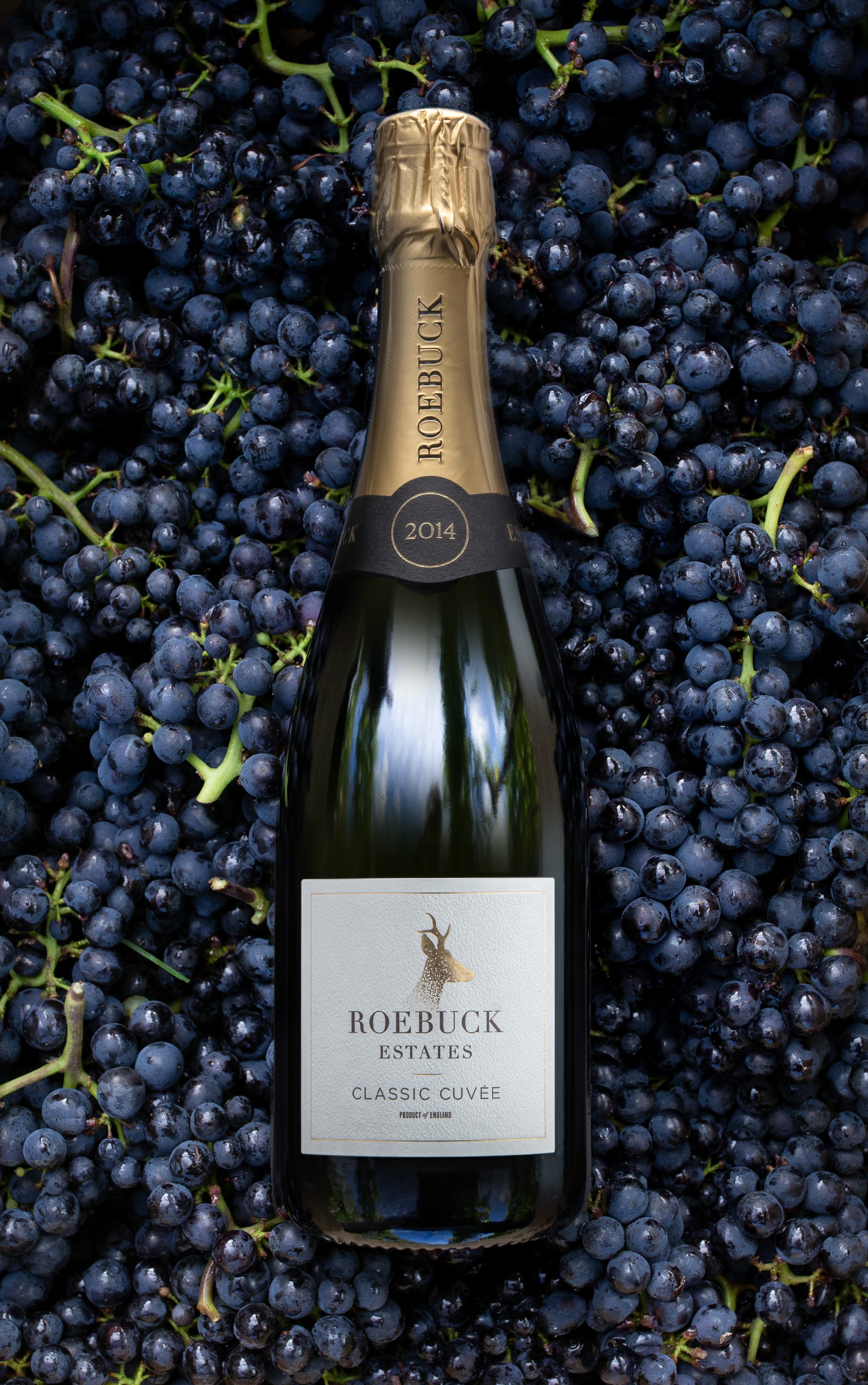 A bright future for English wine
"I think it's incredibly exciting to be a part of an industry where you get to create a wonderful product. Every vintage is different and has its own challenges and quirks but more importantly its own unique story."
Danielle sees a very bright future for the UK wine production industry. "I think we'll see English sparkling wines take market share from Champagne here in the UK as we work together to create a loyal base of wine drinkers. I firmly believe that wine tourism will play a significant role in this as consumers increasingly visit local wineries and vineyards to learn about the people behind the wines."
Favourite wine?
"I absolutely love the wines made by Jacob Leadley at Black Chalk. He's a very talented winemaker and has a superb team working with him. Equally, I can't wait to try Chris Wilson's wines from Gutter & Stars – I bet they are going to be utterly delicious."
What would you say to anyone considering a career in wine production in the UK?
Go for it! It's a fast-growing, fun industry with lots of exciting career opportunities and the rewards are endless. You'll get to meet some amazing people who have a shared passion for all things wine, food and travel related and undoubtedly, you'll get to drink some exceptional wines.
What do you do in your spare time?
In a 'normal' world I would be enjoying the culinary delights of the Brighton restaurant scene, travelling to new destinations and adding more dives to my scuba diving logbook.