Over 300 farmers, growers and agricultural businesses from across the South East of England gathered at the High Rocks Hotel in Tunbridge Wells, Kent, on Saturday 30 November for the fourth annual Farmers Ball and Farming Awards, organised by Pitchfork Events, part of farming cooperative the RAMSAK Group.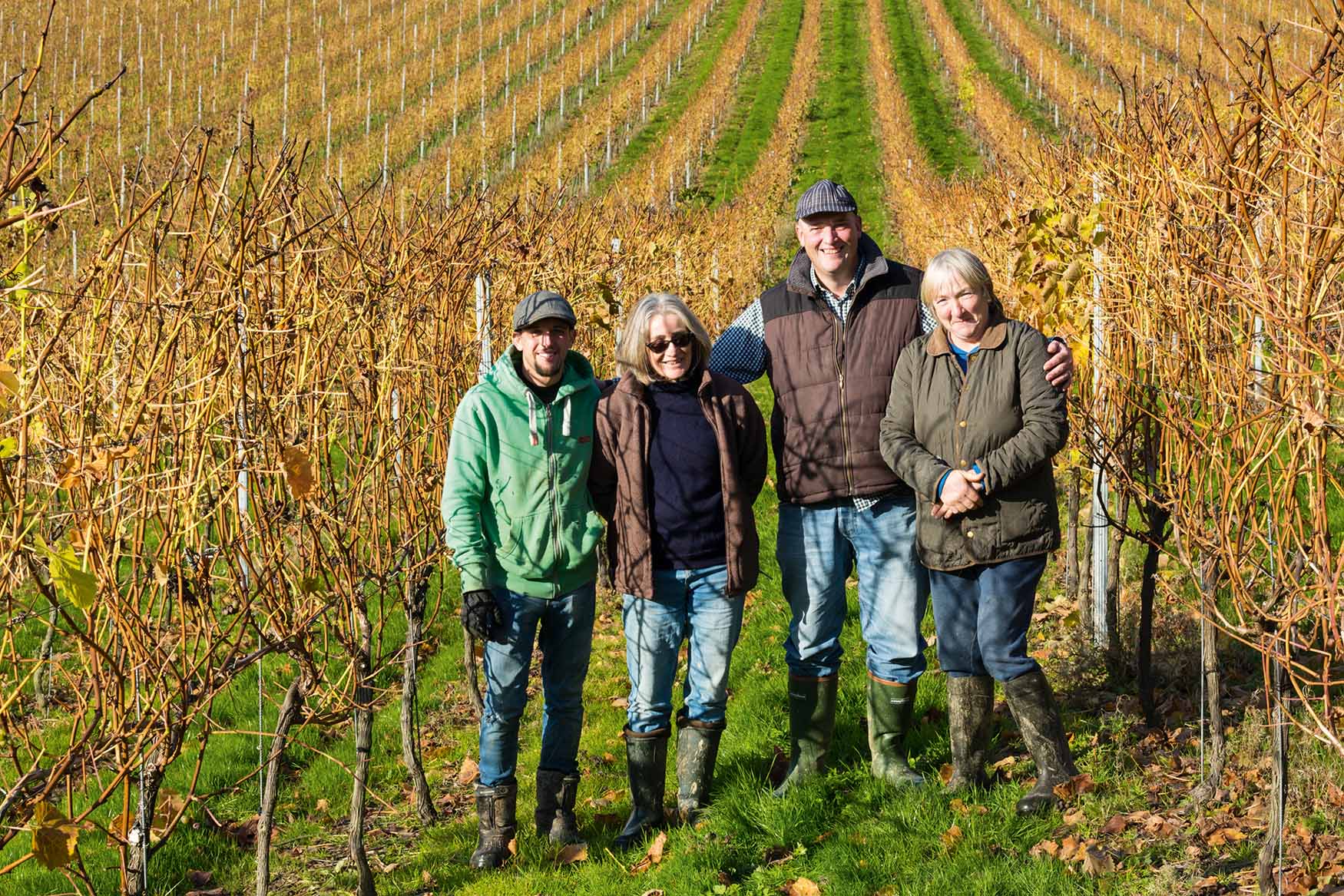 Following a lavish four-course dinner, the winners of the Farming Awards, sponsored by Vineyard magazine's sister publication South East Farmer, were unveiled. Growing in reputation, the awards received a record number of nominations this year and judges had their work cut out to select winners from the top nominees.
For the first time in the competition's history, all top three finalists in the awards' 'vineyard/fruit farmer of the year' category were viticulturists and so editor of Vineyard magazine, Victoria Rose was given the difficult task of choosing an overall winner. 
All three finalists, Tillingham Wines in Peasmarsh, East Sussex, Redhill Estate Winery in Wateringbury, Kent and New House Vineyard in Bodiam, East Sussex showed clear passion and dedication to the English wine sector.
As featured in the August 2019 edition of Vineyard Magazine, Tillingham has successfully breathed a new lease of life into a tired farmstead. Alongside the 20-acres of vines, which are said to be farmed in the most sustainable way, founder Ben Walgate has established an experimental winery producing over 15 different wine blends. Most impressively, is the transformation of the farm's collection of redundant, run down agricultural buildings into an inspirational, modern and unforgettable wine tourist destination.
Having become passionate about distilling while living and working in London, Henry Boorman returned to his family's estate in Wateringbury, Kent to establish a hobby vineyard. With the site proving its capabilities, in 2012/13 the vineyard was expanded and today Redhill Estate's 21-acre site includes a wide range of varieties. Over the years, Henry, who also makes his wines on-site, has found innovative ways to reach clients in London, one method of which has involved upcycling an old horse box.
The overall winner of the 2019 Farming Award was presented to New House Farm Vineyard. The 30-acre site, which was first planted in 2006 by Mike Williams and is today managed by his nephew Paul Lorkin, was chosen for its authentic and agricultural approach to viticulture.
As well as seamlessly fitting in with the landowner's wider mixed farming enterprise, instead of developing their own wine label, Mike and Paul are dedicated to growing Chardonnay, Pinot noir, Pinot meunier and Bacchus under long-term contracts for some of the country's leading producers, including Camel Valley and Ridgeview Wine Estate.
While viticulture is continuously seen as a lucrative sector for farmers with suitable sites to diversify into, building a winery or having wine made, aging it for a suitable length of time, developing and marketing a new brand, and getting the final product to market, is incredibly time and capital intensive.
By working in partnership with already established brands, however, these stresses and pressures disappear. As well as playing a vital role in the English wine industry, by facilitating the expansion of well-loved brands, this approach allows growers, such as New House Farm Vineyard, to focus all their attention on the vineyard; implementing the best possible viticultural practises.
Every year, Paul and the team of dedicated local workers strive to make improvements in the vineyard, priding themselves on the production of top-quality fruit. The grapes grown here year-on-year have gone on to help produce award-winning wines which are sold in prestigious locations around the world, have been served to HM The Queen on numerous occasions and have even received royal warrants.