Best International Sparkling Wine award sparked export growth for Ridgeview, this year celebrating its 25th anniversary.
Anyone who harbours any doubts about the value of awards in the wine industry just needs to look back to 2010, when Decanter World Wine Awards selected Ridgeview as the Best International Sparkling Wine. It had an immediate and profound impact.
"Export sales grew from that point," recalled Ridgeview Director of Communications Mardi Roberts. "Over the next three years things just took off and we found ourselves exporting to many more countries." A decade on, Ridgeview wines are on sale in 17 countries around the globe. 
While Ridgeview is no stranger to awards and has topped the International Wine & Spirit Competition (IWSC)'s charts for sparkling wine on three separate occasions, it was the 2010 Decanter win – still the only time a wine other than Champagne has won that particular trophy – that kick-started the export trade for the Sussex vineyard.
It didn't do any harm to the rest of the English wine trade either, and it is entirely feasible that the sector's steady growth over the past ten years has much to do with the trail blazed by Ridgeview, which has this year been celebrating its 25th anniversary, albeit in a quieter way than it was planning before Covid-19 appeared.
And while it may seem counter-intuitive, it's clear from talking to Mardi that contributing to the success of the company's 'rivals' – not that she would see them as such – is something that Ridgeview is more than happy to do, given her love of, and support for, English wine.
With their own brand now one of the best-known in the industry, Mardi and the team are generous in the time and effort they give to joint marketing efforts, cross-industry marketing groups and other initiatives designed to support the sector as a whole.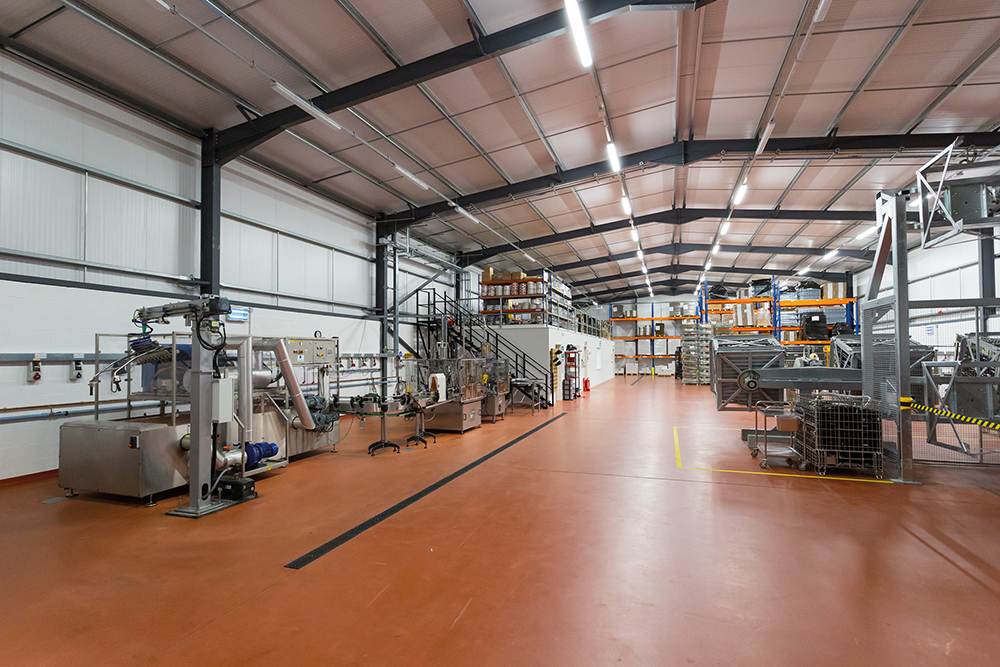 Mardi is particularly interested in promoting the tourism potential of English vineyards, particularly to overseas visitors. She is playing an active part in a group called Sussex Wineries that includes wine estates such as Rathfinny, Bolney, Wiston, Tinwood, Bluebell, Stopham, Albourne and Oxney and is promoting the best of Sussex wine tourism.
Closer to home and despite the limitations caused by the Covid-19 lockdown, Ridgeview opened a new outdoor space at the back end of the summer and was impressed with the take-up from visitors who enjoyed relaxing in the sunshine close to a flourishing vineyard.
"Wine tastings, fine dining amongst the vines and similar events were clearly restricted this year because of the virus, but it's clear that people enjoy visiting vineyards, and tourism offers great potential," said Mardi, who pointed out that growers in Kent and Hampshire were also setting up similar marketing groups.
While Mardi is helping to market English sparkling wine and boost new visitor initiatives, Vineyard and Estate Manager Matt Strugnell chairs the Vineyard Managers' Forum and is on WineGB's South East Committee.
Tamara Roberts, current chief executive and daughter of Ridgeview founders Mike and Christine Roberts, meanwhile, is on the Board of WineGB and of the Wine and Spirit Trade Association and is President of the IWSC – the first English wine producer to be accorded that particular honour.
Press loader, John Haite.

Matt Strugnell, vineyard manager.
"Throughout its 25 year history, Ridgeview has always seen itself as leading the way in English wine, and we are continuing to do that by working with other growers and producers to support an industry that really is going places," Mardi commented. "As an industry we have a fantastic product and I believe that we can compete with the best wine regions in the world."
Given that this is the 25th anniversary of the company, it seems appropriate that Matt Strugnell believes that the 2020 vintage is "one of the best ever".
He explained: "The ripening period this year was amazing. It was dry and windy, with substantial heatwaves. Any rain we did get was quickly dried up by the wind, and because it was so dry during ripening the berries stayed relatively small and the bunches stayed loose, so there was no disease at all."
Tamara's brother Simon Roberts, Head of Winemaking, added: "To be honest we couldn't have asked for better, and because the bunches are smaller the flavour is particularly intense."
While this year's picking season has brought exceptional quality to the winery, the quantity will fall short of the past two record-breaking seasons, with just under 20 tonnes of Chardonnay, Pinot Noir, and Pinot Meunier harvested from Ridgeview's own 4.5ha vineyard at Ditchling, on the foothills of the South Downs.
Ridgeview also buys in grapes from around 12 other vineyards, the furthest-flung being in Suffolk, and will this year use around 350 tonnes of fruit from 70ha of vines in its range of award-winning wines.
Alongside its three signature wines – Bloomsbury, its traditional method English sparkling wine listed with Waitrose, Cavendish, which graces the shelves of Marks & Spencer, and its bestselling Fitrovia Rosé – Ridgeview creates a single estate Blanc de Blancs, Blanc de Noirs and Rosé de Noirs in vintages when the quality merits it, including 2020.
This year, to mark the 25th anniversary, the company has launched Ridgeview Oak Reserve NV, its first new wine in a decade.
The launch announcement explained: "Produced to celebrate Ridgeview's part in the historical rise of the English sparkling wine industry, the Oak Reserve has an innovative new label design and packaging, highlighting that Ridgeview continues to be a pioneering force in English sparkling wine."
Simon added: "With careful use of oak-aged Chardonnay, we have created a Ridgeview barrel fermented sparkling wine. Some of the very best Chardonnay grapes were selected from our home vineyard in Ditchling, planted in 1995. I have always loved what delicate oak can bring to Chardonnay and this project has allowed me to explore the additional creaminess from the oak, in harmony with our normal fresh fruit style. We have made a unique batch of 2,600 bottles of what I think is one of the most exciting wines that we have released." 
The new release has already picked up the Sparflex English Sparkling Wine Label of the Year award in the 2020 Drinks Business Awards, while commentator and Vineyard contributor Matthew Jukes has declared: "It is bright white, lifted and energetic on the nose and palate and the oak shines through with faint smoky, nutty, pie crust hints…  I cannot recommend it enough because this is one of the most carefully assembled, barrel-influenced wines made in the UK to date."
Amongst those who offered congratulations to Ridgeview on an impressive quarter of a century in winemaking was John Buchan, of John Buchan Agronomy Ltd. John has been helping and advising the team for some years on vineyard nutrition and supplying speciality products as required.
Simon Roberts, head wine maker.
While Simon is now creating award-winning wines, life was nearly very different, both for him and for the family business. When Mike and Christine Roberts sold their IT business in the early 1990s and decided to invest their time and a not-inconsiderable sum of money in a vineyard at the foot of the South Downs, both he and sister Tamara felt it might just be a pastime.
They were clearly wrong, but in the meantime Simon continued studying for a career in marine engineering. It was when he agreed to help out at the vineyard during the summer university break that he caught the wine bug. "I just loved it, so I changed tack completely and went to Plumpton College to learn about winemaking," he recalled.
It was an important change of tack, firstly because experienced winemaker Kit Lindlar, who supported Ridgeview in the early days, spotted Simon's excellent palette and became his mentor, and secondly because while honing his skills in Australia, Simon met wife-to-be Mardi, who also worked in the wine industry and returned to the UK to work in the family business.
Meanwhile Tamara, who had been working in the City but joined Ridgeview in 2004, married Simon Larder, who also joined the family business, as technical manager. The company is proud of its family values and has grown to employ more than 30 people.
Family businesses can be complex, which is why Ridgeview relies on MHA Carpenter Box not just for day-to-day accounting and tax advice, but for help with personal tax support and the way the directors integrate with the business.
The firm has also provided help with finding finance partners and support with research and development costs, together with advice on business structure and set up. In a video testimonial for Carpenter Box, Tamara said she valued the fact that the firm was already active in the industry, was excited about working with Ridgeview and liked to get actively involved with the business.
Vineyard manager Matt Strugnell believes that the consistent quality of Ridgeview's English sparkling wine is in part down to those family values and the fact that the vines have been "in the care of the same pair of hands for 18 of the past 25 years."
Having the right agronomy advice on hand is also important, and that's an area where Ridgeview has been supported by Agrii ever since the business was started 25 years ago, when the firm was trading as UAP.
Agrii has supplied Ridgeview with a range of agronomy goods and services, including a weather station and access to disease model forecasting. Julian Searle, Agrii Fruit Agronomist and Crop Group Specialist, said the company had worked hard over the past 25 years to "build a strong customer relationship which we hope will continue in the years to come."
With quality top of the agenda ever since Mike and Christine planted their first vines, Ridgeview uses wirehoods and foil capsules from Rankin Brothers and sons, a family owned company with a pedigree dating back to 1774.
"Our goal is to help Ridgeview deliver their vision by creating closures of value that support the quality and desirability of their bottled wines," commented Commercial Director Jim Rankin.
Ridgeview has also continued to invest heavily in new equipment, plant and cellar facilities, with the family creating one of the country's biggest underground cellars a few years after the first vines were planted on the site in 1995.
Recent investment has seen the company create a new cellar which keeps the wines at between 12°C and 14°C without the need for any air conditioning, making it sustainable as well as creating ideal conditions for secondary fermentation.
Along with the new cellar, which takes Ridgeview's underground storage capacity to one million bottles, the £2m investment has funded a new winery which boasts a state-of-the-art disgorging line and fully automated riddling crates.
As well as making Ridgeview's exclusive label wines for Booths, Laithwaites and the Wine Society, the winery also offers contract winemaking, creating wines that include the Leckford Estate sparkling wine for Waitrose.
As Ridgeview has grown, its waste output has grown with it. To cope with the challenge, the company approached specialists Advanced Aeration in 2014 and asked it to design a treatment plant that could cope with future production requirements while operating with the 'all or nothing' nature of winery waste. 
The company's Bio-Bubble Advanced Aeration Process combines winery and sewage waste in order to remain biologically active throughout the year, taking some of the nutrients missing from winery waste from the available sewage sources.
A remote monitoring service allows Advanced Aeration process engineers to keep in close contact with the way the system is operating, providing support and peace of mind to the Ridgeview team and making sure the waste is processed within the Environmental Permit requirements.
Ridgeview's Matt Strugnell said the team had been impressed with the Bio-Bubble's operation, which had been able to cope with peaks and troughs over the five years since it had been installed. "We are very impressed with its capabilities," he added.
Advanced Aeration points out that the system vastly reduces sludge waste, is energy efficient and removes the need to bring in costly tankers to remove waste.