Joe Beckett from Kinsbrook Vineyard has some big plans for his family land in West Sussex. He talks Rebecca Chaplin through what's in store.
I'm sure most of us have seen the television show Grand Designs. Kevin McCloud nods thoughtfully as the owner of the property-to-be describes the glass structure with seven floors they're going to build – with a staircase that runs around the exterior of the property made entirely of recycled shoes – on what is currently a square of mud.
"You have to do a lot of imagining," Joe Beckett tells me as he describes exactly what he is building on his patch of mud. 
That's not to say that big dreams are bad or don't work, but as he explains his grand design and how a large part of the work he'll be doing himself, I can't help but see the comparison. Luckily for Joe, he's got form, having already taken on new skills to keep the cost of setting up the vineyard as low as possible. 
Joe is an old head on young shoulders, too. Still in his 20s, he's pushed his family to take on the viticultural side of winemaking – and then taken on the role of running the vineyard and developing the product. At 21 he began making a wine with his family, having bought the grapes elsewhere, but a trip to New Zealand made him realise the potential of wine tourism and what they could create on their family land. 
"When I finished university, and we were thinking what we could do as diversification, we thought we'd make a wine. From advice from Dermot at Wiston, the best way to get into wine was to source grapes from a vineyard, make a wine and then we'll build from there," Joe said. 
"I actually went away to New Zealand to do a bit of self-education and also to play rugby. I was on Waiheke Island off Aukland, and it was a couple of vineyards that really did it for me – Mudbrick and Man O' War. They had amazing expansions going on. They were building platforms just for events, beautiful tasting rooms and restaurants, not for the wine they make but the tourism. This whole all-encompassing thing where you can sit, drink wine and overlook these vineyards. 
"There's a particular aspect you've got there; rolling hills of vineyards on an island, the ocean behind that and then the Aukland skyline. People just sit there all day – as I did. 
"I learnt there's more to it than making a wine product and came back to tell my family. We decided let's actually go into the viticultural stuff, so we started prepping in 2016 to plant the vineyard in 2017."
The name Kinsbrook is a name that completely captures the essence of the vineyard planted in West Chiltington, West Sussex, with the brook running through the land and the family – or kin – ties that bring it all together. 
Joe tells me: "My grandad bought these fields in 1979 off an old mushroom farm that was up the hill. At the time land was very cheap so he bought these four fields and we only used them for small arable parcels with a contract farmer, for the past 40 years.
"My dad and my brother, particularly my dad, wanted to plant vineyards a long time ago, when the expansions were going on with places like Wiston in 2006/7, but being busy they never went through with it."
"Our first site is up in Brooks Green, four miles away, and hence the name. The second vineyard was planted up there too in a little field by my grandparent's place, which we call the Pension Field because it was their pension," he chuckles. "Without sounding too closeted all of our family live about 200m from each other so we don't fly far from home. 
"Then there's the Orchard Field, which as the name suggests, was a pear orchard for perry making during the two world wars, as many orchards were in Sussex, but we've taken it back to its fruit growing potential, I suppose.
"This is our expansion, Pickety Corner, named with the very old English word meaning pointed. This is the corner that splits the road to West Chiltington and Thakeham. Obviously, West Chiltington has a great name because of Nutbourne and Nyetimber being situated in them."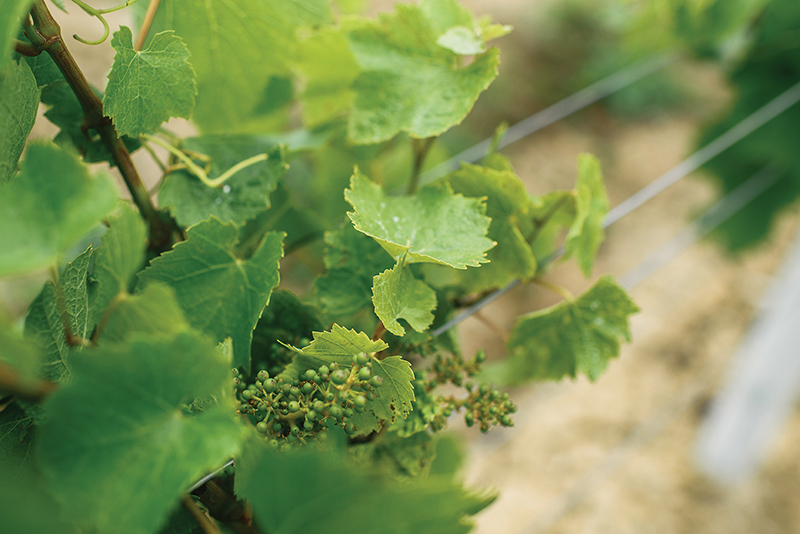 If the location was ringing some bells, that's probably why. These vineyards are located in a pocket of West Sussex surrounded by some of the biggest names in English winemaking. 
Joe points up the hill from where we are to where one of Nyetimber's vineyards begins; Nutbourne is around a three minute drive away and a stone's throw from Ridgeview and Wiston also. 
"This field is your classic three, so we're in the Pinot Noir, then past the windbreak in Chardonnay and then we've got, I call it overflow, but we had extra vines of Pinot Meunier, because the Pension Field I mentioned is single variety. It's a closed site, it's really quite hot in there and going forward I'd like to make a single vineyard Pinot Meunier wine from there. That's going to be up to production next autumn," explains Joe as we walk around the Pickety Corner field. 
"We've done a classic three here in the Pickety field because this is the biggest, it was the first field I wanted to plant because of its aspect and location. We slowly expanded; in our next field we had Chardonnay and a few unusual varieties that we will experiment with in a couple year's time.
"In 2018, we planted Meunier, then these three in the back field. We've sort of reached the potential of what we'd like to do for sparkling wine at the moment and for future planting I think we'll go back to still varieties."
Joe makes it sound easy, despite having such a small team here. Through lockdown they have continued to work on the vines; battling the frosts, with what he describes as a medieval technique, with bonfires used around the fields.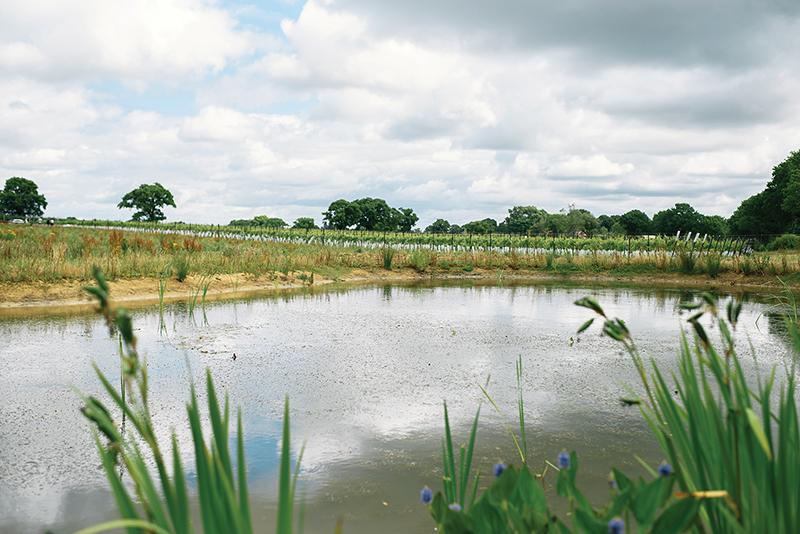 His girlfriend Becca has been on hand throughout it too (with Swiss Mountain Dog Leon) helping him to take the vineyard to the next stage, said Joe: "She's fantastic with all things digital and she's a linguist so in terms of the newsletter she can make things sound pretty, I cannot do that. I send my ramblings to her, of what I think it should be, and she turns it into something that sounds fantastic. 
"Erik has come from Plumpton, doing a masters. He came here to do viticultural work and now he's definitely morphing into being in charge of hospitality. He's a very skilled winemaker so he's got a very bright future. Blago came from Plumpton as well. He was their vineyard assistant manager but he's been an amazing addition because for four years I did the vineyard manager thing, so I was really looking after the vineyard and trying to do other stuff. He has managed to take that off my hands now. He's really taking it on as his own vineyard which is amazing to see. That allows me to go on to what we'll be doing next month with selling and the promotion of the vineyard."
It has taken a lot of hard work to get to this point though, and the planting in 2018 was particularly touch and go, he explained.
"We've got roughly 12,500 vines in this field; this was a really hard field to get going. We planted it in 2018 and everybody talked about that being the best vintage in the UK. Well, if you've just planted a vintage it was very tough. 
"For example, the first vineyard I planted, they grew to roughly two metres in height in the first year – these guys just came out of the tubes. They nearly all survived because we've got a clay subbase here, so higher water holding potential. I know a lot of vineyards, particularly if they're on sand or chalk, who planted vineyards and a lot of vines died because we had two months of no rain after planting. It was a troublesome time but luckily the trusty old soil here kept us going."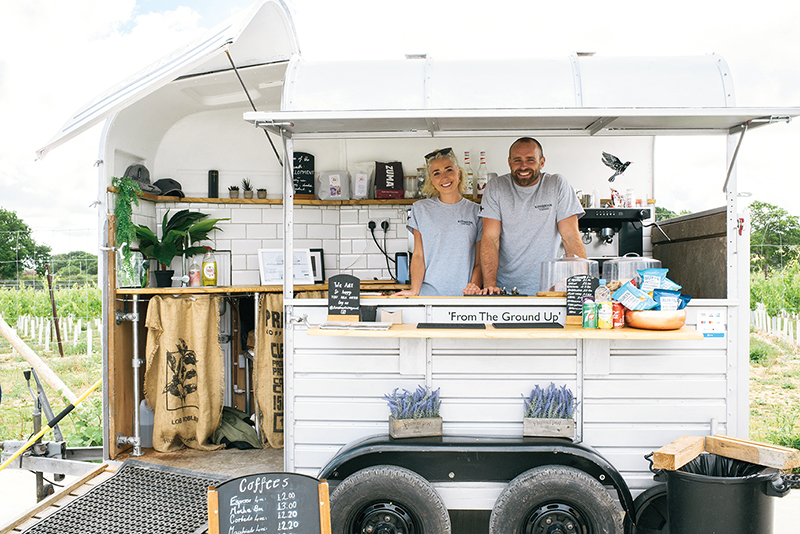 He added: "Lots of people say to me 'are you on chalk here?' and I say to them that there is no ideal soil type for a vineyard. That's the one thing that always gives me a little smile when someone says 'we have the ideal vineyard site.' I've been to probably 20 or 30 in the UK and I haven't seen a perfect vineyard site. Because how can it be? 
"Everyone has got their negatives; I'm in a valley and I'm prone to frost. We had a terrible frost this year in the UK and we just got out every pallet and had giant bonfires. It was Sussex who was the least hit of the counties but there were still some people who lost a lot. 
"Buying a £20,000 fan isn't possible for us. We just get every pallet we can from local businesses and when you see the bonfires here it could be any time in history. We lost about 1% on our Orchard site that we're fruiting off this year so that was really worth doing."
The first step for Kinsbrook onto the tourism ladder has started during lockdown with their horsebox coffee shop. They were hoping to be offering wine tastings but hold-ups due to coronavirus have set their wines back slightly. However, with increased cycling and walking traffic due to the lockdown they have had a busy few months selling coffee and family recipe cakes to passersby, while also introducing them to the vineyard. 
The next step, and the first building on the site, will begin this autumn. Joe explains how he'd stood at the Pickety Corner site, thinking about how around 1,500 people drive past their gate entrance every day – even though it seems like a quiet country road. The popularity of the horsebox coffee shop has only proved his theory. 
"Our first build will be starting in the autumn – our farm shop café. We always wanted to be able to supply the food to go with the wine and have a venue for people to sit and enjoy," he said.
"I've designed it in a Sussex barn style, as we're in Sussex, so what you'll get planning permission for! We've managed to add some really cool elements to it though, like a full glass front atrium to it. Then we've taken inspiration from Bolney, who were very helpful to me in my early days, by adding a balcony out the back of the vineyard. There will be a viewing platform where you can drink wine and look out over the vineyards. 
"That will be a fine foods shop and café with the wine cellar door element, and will be completed next autumn."
That's not the end of Joe's plans though, and for every element Joe has needed to visualise how his completed plot will look to ensure none negatively impacts the other.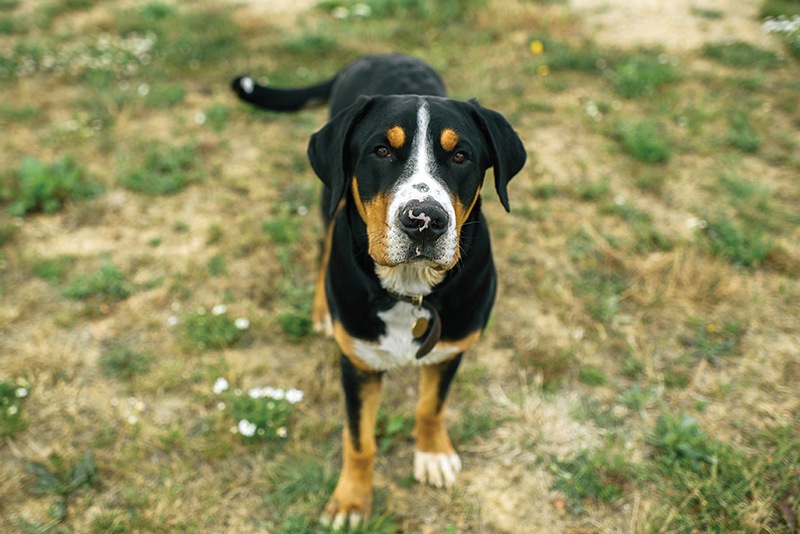 He said: "For everything, I have to imagine it's already there. So the old gate was there in the hedge, so I had to imagine that I would get permission for the gate where I wanted it, with the vision I would have the farm shop here and therefore stopped the vines there. It means everything has been done in reverse order.
 "My sister is getting married next year, and she said Joe, do you know anyone who's got a vineyard? And I said yes I do. So I promised her I would make this very nice. 
"This will be the initial practice and I'm sure my sister will be happy with me saying that. My next job is to learn how to build a 360-degree deck around the pond."
The idea of taking on these projects is not  as daunting to Joe anymore, having taught himself the necessary skills for most roles in the vineyard so far, but he credits the fantastic support of those in the industry he's met along the way. 
"Other people in the industry have been incredibly helpful. People early on for me, like Ridgeview, Bolney, Stopham, Wiston, they just really helped me out with little questions – and Vine-Works of course," he said, and they have given him the confidence to try more skills and keep learning. 
"Once you've done more and more, you back yourself into more stuff. Our ethos now in the business is 'from the ground up and do it yourself'. I would never have thought I could do a couple of hundred metres of decking before I did the fencing or trellising."
If there's one thing Joe doesn't want to do, it's stop learning, he said: "The thing I've noticed, and I always fail on, is you learn one thing and as you get busier you do that less. But that's what I'd want to do more of."  He said he felt it was important to  "keep going to places, they all have something they do well, or something that's so unique. 
"The fact that you can learn from that and make your vineyard a little bit better, or improve your visitor experience" is a great opportunity.  He added: "They all do things so well."
Now Kinsbrook has released their first vintage from their 2019 harvest, a Pinot Gris and a Bacchus, and that long awaited 2014 Cuvee from their first foray into winemaking, which they'll be selling either online or from the horsebox bar, with standout design and labelling from working with BS Labels.
"We waited a long time for our 2014 wine because we tried it when we first started the vineyard, thinking we could start tours, and it just wasn't ready. It was an amazingly complex wine that was just getting better, and with advice from Dermot, we just thought it would be good to wait. 
"Our still wines come from our Orchard Field and we're making them at Stopham. As I mentioned before, we're in such a good location here. For someone like me, it's another huge cost to set up a winery, and not have the potential to fill it for a few years with my own production."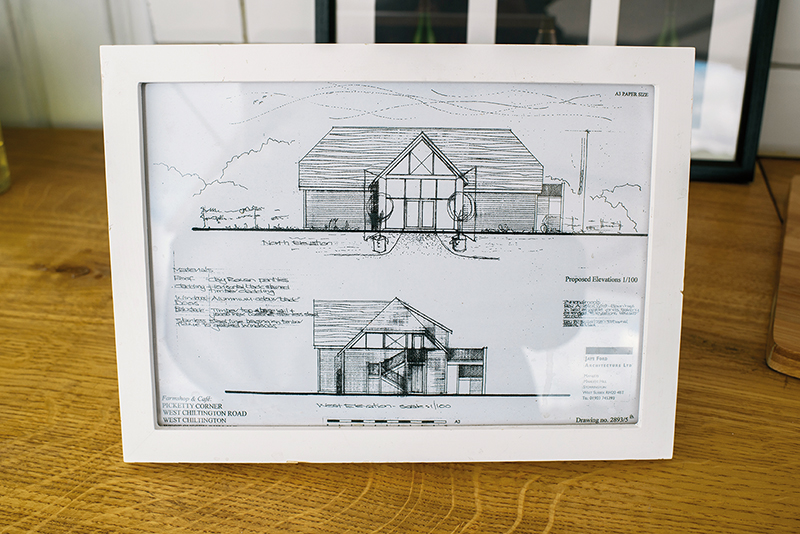 Those stills weren't easy, as Joe explains 2019 was really a year for selection. 
"We were lucky that we had young vineyards which had less fruit that ripened earlier," he said, "so we ended up having phenomenal fruit but that was unusual. The weather was getting worse and worse, you had a few days to select when it wasn't raining and the grapes wouldn't become diluted but people kept gambling because their fruit wasn't ripe enough and waiting and waiting. 
He laughed: "I didn't have a lot else to do at the time. It was my first harvest ever, so I was living out here with my refractor measuring the sugars every day! So, fortunately, I had the time to select the perfect day and we could pick everything within a day depending on the variety.
"That was essential for our first vintage. I'd hate people to drink our first wine and it not be good. There were a few people who helped me, Charles Palmer down in Battle, he's one of the first people I ever met in the wine game and he was just like the most helpful person ever. He said, make sure your first wine is a certain way and then people will remember you for that."
This is quite the wish list with a farm shop and wedding venue, on top of the vineyards and winemaking. Seeing how Joe and Becca have worked so hard to get to where they are now, and how solid their plan for the future is, I actually think they can make this vision a reality. If only we could hit the fast-forward button but we will have to catch up with Kinsbrook in a few years to find out how the projects work out.