They are British, their reputation is racing ahead, and they are green – they are the wines of England and Wales!
Enjoying a glass of wine from a producer that is part of the Sustainable Wines of Great Britain scheme means that the grapes have been grown, and the wine has been made, by someone who has genuinely worked hard to conserve the environment, promote biodiversity and mitigate against climate change, by minimising their carbon footprint.
Most wine regions in the world have a sustainability scheme to support their vinegrowers and winemakers. The UK's scheme, Sustainable Wines of Great Britain (SWGB), is helping develop a wine industry here that is not only economically viable and maintains the highest level of grape and wine quality, but implements vinegrowing and winemaking practices that are sustainable in the long term.
The SWGB scheme is run for members of the national association, Wines of Great Britain (WineGB), by a dedicated team of winemaker and vinegrowers, and supported by many sponsors. The committee publish the guidelines, and regular bulletins on key topics to support the scheme members. "WineGB recognises that our industry has a shared responsibility to minimise our impact on the environment and maximise our contribution to environmental conservation and biodiversity," commented Simon Thorpe MW, WineGB chief executive.
"There are many benefits to producers who engage with a sustainable approach, including a reduced impact on the increasingly scarce world resources, a competitive edge in the marketplace and improved public relations. Our routes to market will increasingly require us to demonstrate environmentally sustainable values: sustainability is increasingly being viewed as a critical quality factor by our customers and consumers," explains Chris Foss, chair of SWGB.
The SWGB Certification Mark
Once a producer has successfully completed the SWGB independent, and rigorous, audit, they can display the SWGB Certification Mark on their wine, shops, website and promotional material. Sparkling wines produced by the Classic Method can choose to use a combined Mark.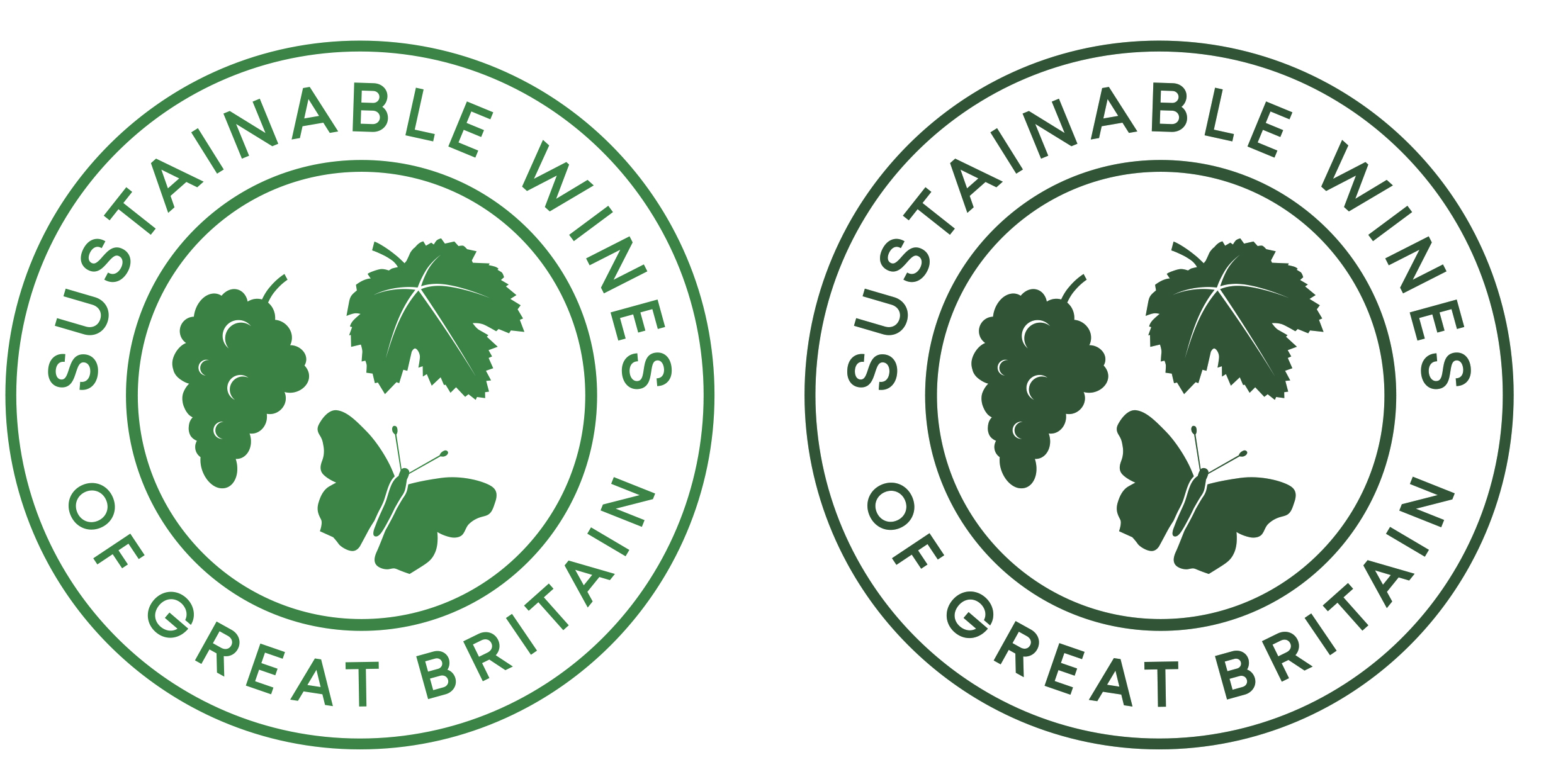 Accredited vineyards
The SWGB scheme is entering its second year, but already many of the founder members have passed the audit and received accreditation, as listed below. The WineGB website has the most up to date information on the scheme and its members.
A'Beckett's Vineyard
Albury Vineyard •
Bee Tree Vineyard •
Blackbook Winery
Bolney Wine Estate
Camel Valley •
Chapel Down
Chilworth Manor Vineyard •
Clayton Hills Vineyard •
Defined Wine •
Denbies Wine Estate
Easing Hill Vineyard •
Exton Park Vineyard •
Grange Estate Wines •
Greyfriars Vineyard
Gusbourne Estate •
Hattingley Valley Wines
Henners Vineyard •
High Clandon Estate υ•
Hush Heath Estate •
Nyetimber •
Preston Wine Estate •
Ridgeview Wine Estate
Roebuck Estates •
Three Choirs Vineyard •
Venn Valley Vineyard •
West Fisher Winery
White Wolfe Vineyards •
Yotes Court Vineyard •
• Accredited member
The SWGB objectives:
Vinegrowing
Maintain and improve soil health
Manage vineyard canopies and yields optimally
Minimise and optimise pesticide inputs
Conserve the vineyard (and surrounding) environment and promote biodiversity
Reduce vineyard carbon footprint per hectare
Reduce, re-use and recycle vineyard waste
Winemaking
Improve winery design to reduce environmental impact
Reduce the energy and water footprint per bottle of wine
Reduce the environmental impact of wine packaging
Reduce the carbon footprint per bottle of wine
Reduce, re-use and recycle winery waste and wastewater